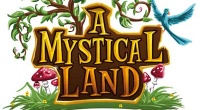 Let's admit it, we all are quite bored and fed up of the dark and gloomy MMO World. In fact, most of those worlds look exactly the same and you just can't distinguish one game from another. http://www.mmoden.com/links/games/amysticalland.php is an exception. It is also a
free to play 3D browser
game which has a lot of fun and capturing effects for players. It is also a free to download and play game which is supported on Windows 7, Vista and XP, although Windows Vista is recommended.
At the same time, the game is also developed for social media site Facebook as well as several mobile devices. The game is developed by Neonga Nations, a new company in MMO development arena. However, the team has prior experience with games such as Runes of Magic.
The Mystical World
It is set up as a fantastic world where players get to engage in adventure along with family, friends and thousands of other players online. This fantasy world is very much like Earth Eternal. The graphics are very good! The set up is simply engaging. It is a browser game and players are not required to download any browser. This is an advantage. Moreover, it can be played on Facebook as well, so Google Chrome and Internet explorer work just fine.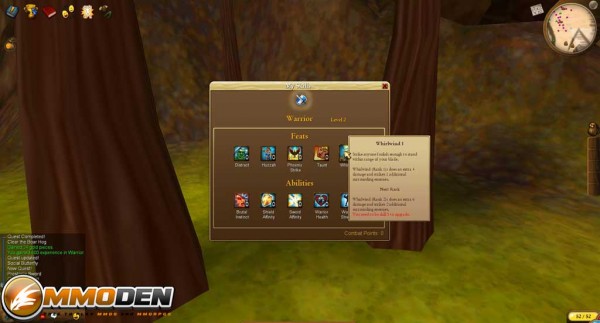 Basic Gameplay
Players have to go through the usual online process in MMO games. Select your character and customize it. There are twelve different characters to choose from. Players can customize their facial expressions, hair style, and clothing and select their weapons as well. You can also select the skin tone, head, face and eye color to match your ideal character. Among the weapons you have 4 choices depending on the class you choose. Each weapon has its own combination for strength, skills and specialties. There are four classes which include; the Warrior, Wizard, Hunter and Priest class.
Playing the game is very simple and engaging. No slashing and grinding in Mystical Land. This game is all about potions, skills and exploring the Mystical Land. Another very interesting feature of this game is that players can create their own village. Set it up the way you want. The default town setup is also very good and it feels nice being in there. All that the player has to do in this game is to click on other people in the game and complete quests. If you have played Kingdom of Loathing and Faxion Online you will realize that Mystical Land is definitely a unique game.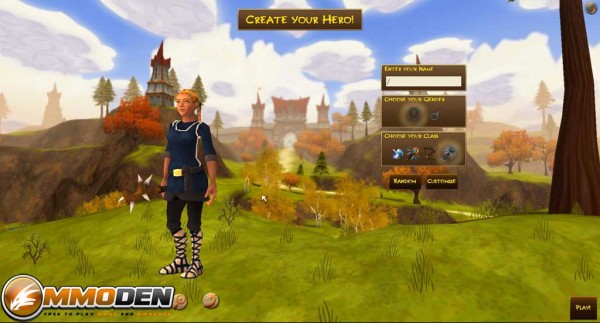 have Some Class
Although they don't really matter in this game, but Mystical land does have four main classes to choose from.
Warrior – Warriors are excellent swordfighters and they have a sturdy set of armor which makes them the guardian in this game. They are the strongest of all classes.
Wizard – wizards are more powerful in the Mystical land than you'll find in other MMOs of this kind. They are the ultimate destroyer. They are able to hit multiple targets during attacks. They are proficient in elemental magic. They can immobilize enemies using the power of ice or fire.
Hunter – if it were a shooter, these would have been the snipers. Hunters are known for their stealth and speed. They use arched bows and it is hard to avoid their swift attacks.
Priest – They use the magic hidden across the Mystical land for strength and power. Like in all MMORPGs, the priests in this game have the healing abilities. However, they also have a few melee skills.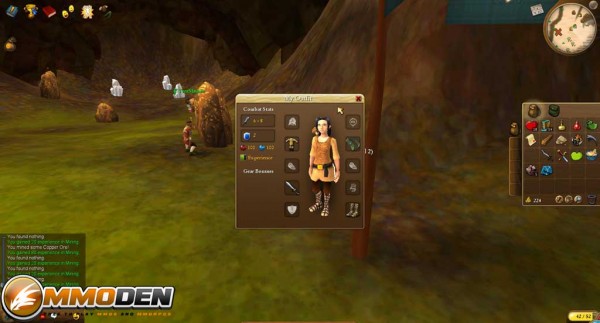 Being a Hero
One of the major milestone players can achieve in this game is the hero status. It requires lot of mystery solving and special missions to be a hero. Moreover, you also need to have a certain level of a several crafting skills. As most of the combat in this game is PvE, there is a hidden n boss in each area. Killing this boss will earn you a lot of bounty and XP. Another very interesting way of earning XP is by being very chatty.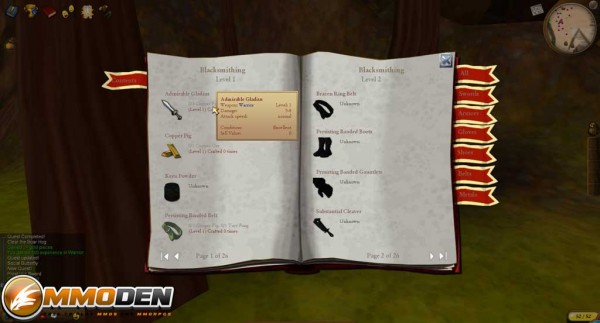 Shopping Around
You will found almost every resource you need to cook and craft different items, it is not hard to find vendors selling everything as well. So, if you don't have time for crafting an item, or simply are not interested in it, you can buy it. These items include boots to magical rings. You can even buy portions and harvest items such as wool, coal, wood, etc.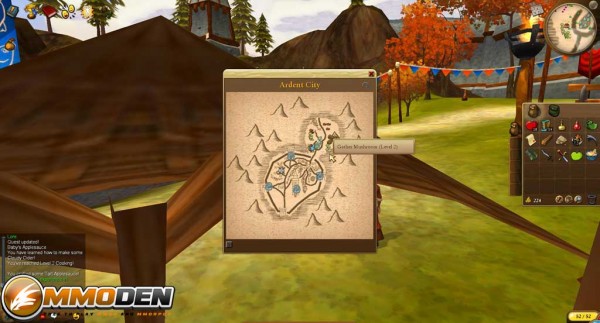 Graphics and Sounds
Not exaggerating, the graphics are definitely one of the best we have seen in a browser based MMORPG. They are bright colorful, eye-catching and lively. The only problem is that loading might take long time due to high quality graphics. Also, we were quite impressed with the characters and NPCs.
Complementing the gameplay and graphics, the sound is equally lively. Sound effects are interesting and help in making the game more engaging and entertaining.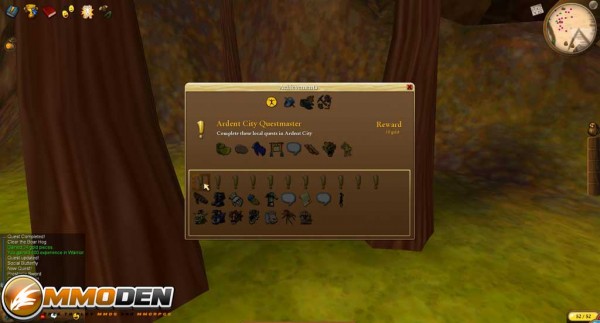 Pros and Cons
As the game stands out in browser based 3D MMOs, there are a few things that deserve to be mentioned. The first best thing, most noticeable of course, is the graphics.
Then there are factors that make it an engaging and compelling MMO; variety of quests and multiple skill progression system.
The game has an in-depth crafting system, hence, offering a lot to gamers who are fed up of too much grinding and combat.
The game includes some exciting MMO features which are rare in browser based games. one of such features include the housing system.
The only thing that might disappoint the typical MMO fans would be the automated turn based combat which becomes boring and repetitive.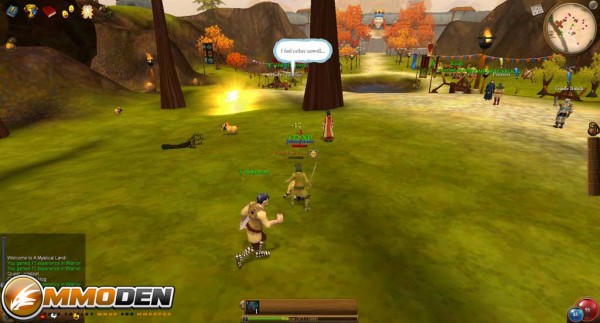 The Final Word
Although it is not one of the best MMO we have seen but for a browser based 3D it is simply splendid! The graphics and music definitely are a new concept to online fantasy 3D MMO games. There are a lot of things to keep you engaged for hours including good humor in dialogues and full of fun. However, for hardcore MMORPG lovers, Mystical Land is not a game they would return to very often. Yet, a must have that is accessible from anywhere.