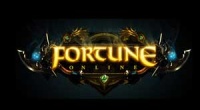 Many people call Fortune Online a free to play mmorpg clone of Diablo, but didn't we all love Diablo? The fact is, the video game industry is perhaps the only arena where an 'inspired' concept works more wonderfully than an original concept. Thanks to many reviewers like us, we offer developers an opportunity to get inspired by the pros and be aware of the cons. So, the simplest recipe of success here is to take a concept that seems to be working, enhance its pros and eliminate it's cons-ultimately, you will make it or break it. Yet, this is not the case in Fortune Online.
Overview
The only thing that seems similar to Diablo is the dark fantasy dungeons of 'Alaros'. The game is developed by Gazillion Entertainment. Surely doesn't ring any bell on a retro MMO infested brain, but to give an idea let's just tell you that the Fortune Online team consisted of some former members of Diablo and Hellgate London teams. A lot of inspiration there but let's not forget that the reason why we still recommend this game is that it has numerous exciting new features to offer.
Fortune online is a free to play browser based Massively Multiplayer Online game, but free is not the only best thing about it. Despite being free, Fortune Online features some of the most amazing graphics we have seen in a browser based MMO for a long time. As it is a browser based game, you can save your downloading speed for other stuff and all you need to try Fortune Online is to sign up and get going. Read on to have an idea of what's really waiting out there in the dungeons of Fortune Online.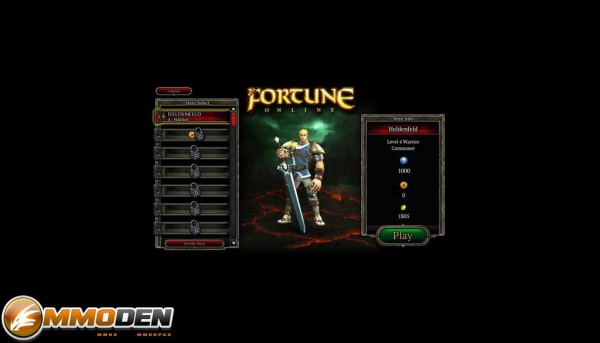 The World of Alors
Most MMO maniacs dig the dungeon crawling adventures. This is exactly what Fortune Online has to offer, an intriguing exploration journey through dark dungeons with a lot of classic grinding all along. Alros, actually is the world of Dragon Lords, a world infested and ruined by the monsters from the underworld. The only saviors of Alros are the legendary Dragons and their 'Dragonsworn' who are now calling for warriors and priests to join forces and fight against the underworld. The major objective of the player is to save the Alros and send the army of Mir'Goth back to where it belongs, the underworld.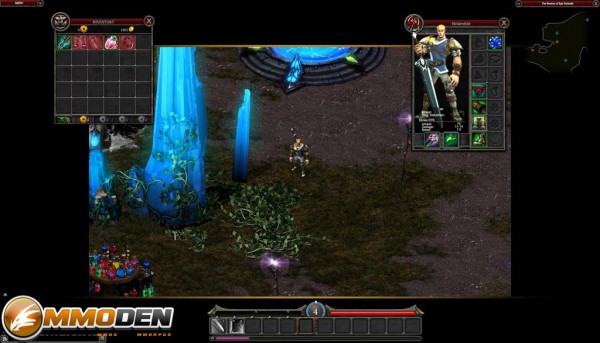 Getting Started
The character creation mode, the heart and soul of an RPG, in Fortune Online is pretty much the same as any other MMO of the genre. There are quite interesting choices available the best of which we think are the guardian and the warrior classes, both genders of course. Although you have several other such as mage and archer, guardian and warrior are the ones available from the very start. Once you decide who you'd be, you can personalize your character with the given options. The choices are limited and, even if you do manage to go totally crazy with the choices, there is a huge chance of finding other players who look like a mirror reflection of yourself. Not that we are complaining, but outfit color and weapon choice have little to offer when it comes to individuality. However, you do get to choose your own abilities. So, individuality is something skin deep in the world of Fortune Online.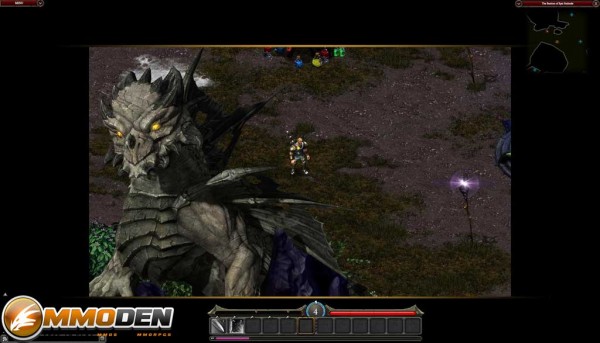 A Simple Skill Set
For those who have just started in the MMO arena and also the ones who are frustrated with complicated old ones, it is a good thing that the skill and stats system is kept pretty simple in Fortune Online. Players can simply use their skills to distribute in four different stats. This is fairly simple because you get six points per level and you can easily adjust them to keep all of them balanced or depending on what you think you might need the most.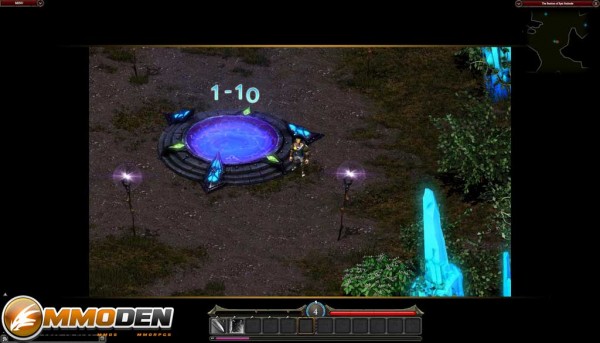 Runes and Fury
Among the four stats, there is no 'mana'. No what? Okay, so they wanted it to be different than Diablo and this is what they came up with, No Mana! Actually, they came up with a better thing instead.
There is a distinct way of using spells and skills for each character. To be honest, this system works quite well. It shows that effort was actually put into making each class distinct from another. For the Guardian, there is a rune system. This is fun because you can keep casting spells until you are out of your runes. Wait till your cool down level is reached and start again. Boons accompany the runes and spells. They allow many special perks such as a shield and damage spell.
When it comes to warriors, they have a fury system instead. You keep getting fury points as you learn to combo more of your skills. Just like the boons, fury points will give you special perks such as more powerful attacks. Personally, I liked it and am hoping for further enhancements in the future.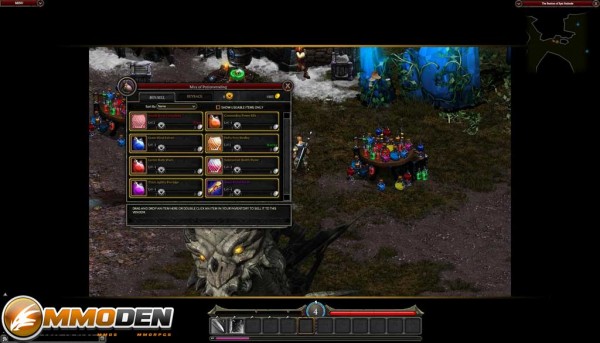 Grinding and more Grinding
There is a stupendous amount of enemies, skeletons, all around to kill, say numerous 'bones of contention' to break. So, if kill is what you want to do, kill is what you shall do in Fortune Online. Grinding is also the best if not the only way to earn points and level up in Fortune Online. Of course, you get to sell all the fancy loot and upgrade.
The enemy AI seems pretty inconsistent, or maybe that is how it was supposed to be. At one point you will find Mr. Nice skeleton with no intention to distract you from your ultimate mission, and at other you might find yourself in the midst of three to four crazily charging monsters. Yet, for those who can't get enough of grinding, Fortune Online might be a game you can spend your whole night on.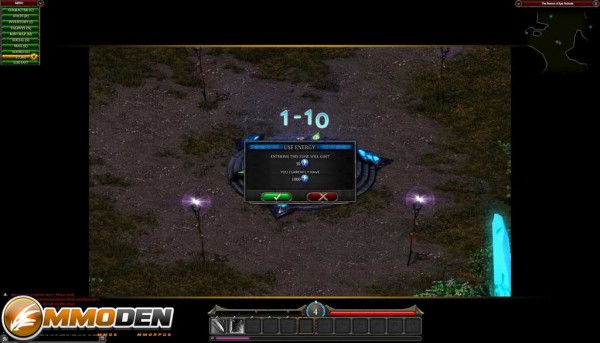 Energy Exhaust
Can't say if they did it to make the game more exciting or difficult, but it doesn't seem to have helped either way. The thing is that this game sucks in too much energy for nearly everything, think entering the dungeon and taking quests. It may be a good thing, especially if you are looking for a challenging tough game, but all the principles of fair MMO justice demand that equal chances of gaining energy also be provided.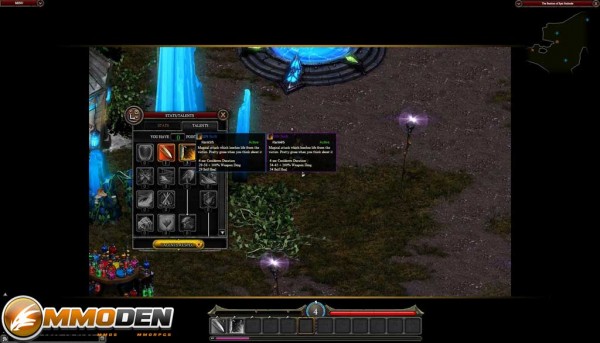 Sounds and Graphics
As far as sound is concerned, Fortune online has its own soundtrack along with interesting sound effects since it is a flash based game. The sound effects may not be the most amazing we have come across, but they definitely add to the gameplay.
As for the graphics, they are dark and rough, probably kept this way intentionally, in order to appeal to Diablo lovers and trigger a sense of nostalgia. Keeping in mind that Fantasy Online is a browser based game, there is nothing to complain about here.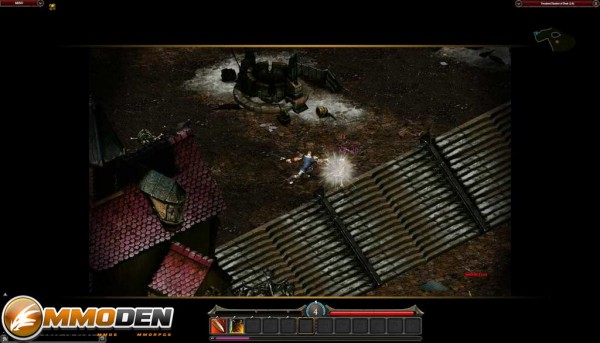 The Final Word
We must put Fortune Online on the list of most recommended browser based games, especially for those who are looking for a free and fresh entertainment, given that the developers will keep improving and enhancing it furthermore. However, he amount of effort and uniqueness in the currently available features and classes, we certainly do hope for much more excitement in the future. Right now, if you are interested in grinding in an unusual way, Fortune Online might just be the right choice for you.