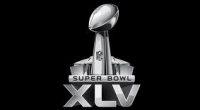 After making it 6 of 7 last year. The juggernaut of the sports gaming world has made it's yearly prediction!
Madden NFL 11 has the Pittsburgh Steelers winners of Super Bowl XLV 24-20 over the Green Bay Packers.
Now I know, I know. What does this have to do with MMO or even Free to Play MMO news? Nothing! I am a huge football fan, and was even in the stands for the Chicago Bears vs Green Bay Packers NFC Championship game January 23rd. So, although this doesn't have MMO written all over it. This is gaming news for all the fans, not only of the Super Bowl, but for those fans out there that love their MMO's and NFL, those fans just like me!