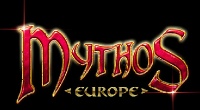 by Limpy

Mythos Europe
For those of you looking for something to fill you need for a good hack and slash dungeon crawler, Mythos Open Beta is here!
Just a few key features for Mythos:
Randomly Generated Dungeons
1000s of Items
4 races and 3 classes to choose from





So my dear Uldians, fellow warriors,
I am proud, happy and delighted to announce that the open beta is now live!
If you don't have a registered Account, then all you need to do is go to the following link: Accounts Page.
You can download the MYTHOS client here: Client download
Don't forget do give us feedback in our Constructive Feedback area: Feedback Forum
Also you can discusss the open beta on our forum
Yours,
Arkathos