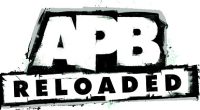 APB Reloaded is a free MMO we are hearing a lot about these days. In its open beta testing stage, the game reached some major player base milestones within days of the free to play launch. I say "free to play launch" because the game was originally launched as a pay to play, but that was very short lived. It quickly shut its pay to play doors, and is now a welcome addition to the free to play market.
Despite being developed by a renowned publisher, Realtime Worlds, and with Grand Theft Auto team member David Jones onboard leading the design group and having a very unique urban sprawl theme, the original APB failure to make an impact is the stuff of legend. Although the game offered a unique variety and exciting gameplay, it was a premium pay to play game which may have just been a bit ahead of its time. Fortunately, when K2 Network purchased the game they realized the reason behind its failure. The game was finally launched as a free to play and so far a very successful free to play MMORPG at that.
Gameplay
APB Reloaded is a re-launch rather than a prequel or sequel, and therefore the gameplay remains largely the same. However, there are some minor tweaks in Reloaded and a difference between basic and premium privileges that we will discuss later. For starters, APB Reloaded is based on the urban sprawl theme, something quite unique for an MMO. So, if you are a Liberty City and San Andreas fan already, you would love the city of San Paro.
The unique theme combines the elements of both shooter and RPG MMOs. Players have a choice to choose between the right and the wrong side of the law i.e. either choose to a criminal or an enforcer. Although the original APB had to be closed down within three months, APB Reloaded is keeping the players glued for continuous hours. All this because of an extremely captivating gameplay blended with multiplayer magnificence for free. The action is fast paced and gets even more exciting during group missions. Cars make it even more thrilling as the game allows players to shoot from the window while one player is driving.
Choosing Sides
No races or classes here, it's a real relief! Real MMO players get a big bite of reality rather than fantasy. All you have to choose from is which side of the law you will take part in, and that is what we deem as the best part. So, the age old cop and criminal story begins with your choice.
Criminal – Given that you maintain your sense of distinction between real and virtual world, it is actually kind of fun being a criminal in San Paro. Criminals can earn cash from robberies and mugging, steal any car they like and get busted.
Enforcer – As an enforcer you have to keep an eye on what's happening around. Witness any illegal activity and you get your chance to be the hero of the day. Patrolling is quite a lot fun except that you can't threaten people around with no obvious reasons. The perk here is a range of weapons that criminals can't get their hands on. Have fun shocking those criminals with the stun gun!
Getting into Character
The FTP maintains a lot of PTP features which include extensive range of character customization options that seem like a whole new game in itself. You can actually change the biological features of your avatar. Make it look like your own self or someone you want to look like, this takes the game from its basic core to a full immersed experience, but also one you will pay for, if you want to ultimate in customization options. You get to choose hairstyles and tattoos. It was interesting to know that a lot of other options become available as you unlock them in the game, and these are the freebies!
Once you are done playing god here, you start off as a nobody in San Paro. Unlike most of such games, you don't start without weapons. You will get your hands on an assault rifle and a stub nose rifle to start. The tutorial explains the basics of the gameplay, and interface rather quickly, and the fun starts right away.
What Pays in San Paro
You can earn four types of points by doing mission in San Paro, but there is a catch – stay active. There is a prestigious/ notoriety meter which measures your level of short term activity. The more active you are, the higher it is, the higher it is, the more points you earn for a mission. Other three points you earn are,
RS – The level points. The higher your level the higher your RS.
Standing – While you start off as a nobody, you can establish your standing by doing missions. The higher your standing the more goodies you will unlock.
Money – Works pretty much like the real world. There is a lot of stuff money can buy in San Paro.
Missions
Missions are simple but loads of fun. The auto-group placement system places you into a group and you are sent on a mission. If you have played the GTA series, you must have a good idea of how these missions must be like, but if you haven't, we don't want to ruin the surprise. The fun doubles out when an opposing team enters the scenario. Criminals for cops, cops for criminals! FIGHT!
Reloads!
Many players might be wondering if there are really some changes in the gameplay and technical aspects. So far, the changes we have seen are the following.
The system has considerably improved for players who choose the side of truth and justice. The enforcers witnessing the crime can immediately get into a mission and stop the crime. In the original version the game seemed to be more inclined toward criminals but the new system is much more balanced.
The inventory is more extensive. A lot of new weapons are being introduced, plus a whole new range of clothing, vehicles and customization options. With even more expected on the horizon.
A very prominent change is a transition from win-loss system to skill based rating.
PTP users of the original game will be able to transfer their accounts, avatars and other stats to the new ftp.
Why Go Premium
Okay! So the game has to earn some money somehow, just like every other free to play MMO. APB Reloaded also offers premium subscription with a lot of perks and privileges. Some of those perks include discounts on the store products. An exclusive range of items, weapons and vehicles are open for PTP users. Premium subscribers will have a clear advantage over basic players. So keep your eyes peeled, pay to play players will have an advantage over you in battle. You will have to out skill them to win.
Graphics and Sound
A full fledged PTP game turned into a FTP, the graphics certainly show the games development roots and for that we are always grateful when a Pay to Play game flips the switch to Free to Play. As a matter of fact, the quality of graphics is so high that you might want to consider a system upgrade before joining in on the fun.
As for sound, original effects and score are excellent and will draw the player into the world with full atmospheric immersion. Yet, one of the best parts is that the game allows the players to compose their own music which they can select to play during the game. Now, this is something completely unique to the FTP world.
The Final Word
Frankly speaking, we think this game is only meant for jobless people. Otherwise you won't realize how many days you have missed at work. Jokes apart, you'll have terrible time separating yourself from the gaming chair. It's amazing in terms of graphic and design. And so far we have found it outstanding in terms of gameplay and user interface. If you love the GTA games, love a shooter or two in your spare time, or are just looking for something new that separates itself from the onslaught of Fantasy games in the MMO market. We highly recommend you take the time to check out APB Reloaded. We don't think you will be disappointed.