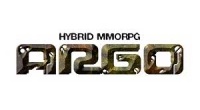 If you are a big time Tolkien's fan, you will easily find a lot of free fantasy MMORPGs to satisfy your senses, but if Jules Verne is who has inspired you through every media of fiction, your choices are numbered. Argo Online is one of those games which chose to abandon the conventional path. It is not fantasy, it is not Sci-fi, Argo online is 'Steampunk '. Yet, for obvious reasons the game can be equally appealing to free to play MMO lovers of every taste and type.
An Overview
Argo online is fresh new addition to the 3D MMORPG world. This free to play game is developed by MgGme Korea. The game offers some very unique features such as a fusion-world of Steampunk and fantasy. Due to the popularity of Steampunk in Asia and lack of available option for its fan, Argo Online managed to win a good amount of popularity within its few days of release. It reached over 1.3 million download in Korea alone. The game is now available in thirty-three different countries.
Argo online is set in post-apocalyptic war-torn time. Long after the third world war, and not so long after the fourth world war, the Earth is left in ruins. What remains is ruled by two factions at extreme ends of each other; the dystopian Steampunks called Noblian and the green nature loving tribe called Floresslah. Both used to be Serpestis before the Fourth World War, and now they fight each other to take control of Earthdium-a rare and precious mineral.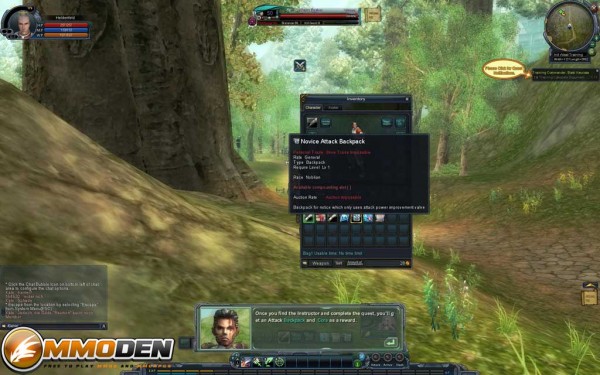 Choosing your Path
As we have defined earlier in the background, there are two factions in the game but eight classes for each of them. There is a nice variety of customization options and skill selections. The main eight classes are Cavalier, Bounty Hunter, Alchemist, Medic, Assassin, Guardian, Animist and Mage.
• Taurus and Warrior – They are great with weapons such as long spear but can also use many other weapons and skills. However, they may not be able to deal too much damage.
• Defender and Protector – As the name suggest, they re the defensive units of Argo online. They are excellent sword fighters though.
• Elementarist and Scholar – They deal maximum amount of damage using pistols. However, this class lags behind in defending itself.
• Warlock and Bombers – the special long range unit uses heavy artillery to deal intense damage to multiple opponents at a time.
• Sagittarius and Explorer – They use rifle to damage opponents from long distance. However they may not deal that much amount of damage.
• Rogue and Chaser – They are the melee classes which specialize in using Double Sword.
• Shaman and Paladin – this mystical class has a variety of unique skills. They are good supporters and can summon monsters to help their units.
• Druid and Priest – Like the previous one, these classes can also summon monsters to attack the enemy. However, their major support skill is healing ability.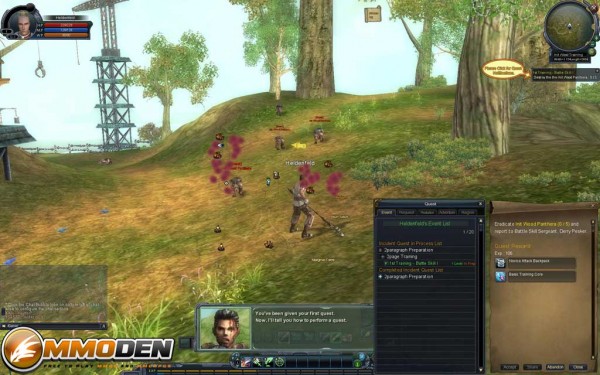 Getting Started
There is a reason why any game reached the one million milestone in only a few months-and that reason is its gameplay. Lets face it, when you will find your friend, brother or your beloved one ignoring you because they are too much addicted to an MMO, pretty naturally you will sign up to check it out as well. It starts a chain reaction and that is what happened in case of Agro online.
So, the bottom line is that Argo online offers manages to offer gameplay that will keep the players engaged and involved for. In the early stages the game does offer variety and excitement for the players to enjoy without getting bored. Quest and combats are also very interesting. However, when it comes to being unique, the gameplay doesn't have much to offer. Like all MMORPGS, it involves heavy grinding and questing for leveling up.
Argo online is a game which manages to grab attention from the very beginning. First of all the availability of so many classes is a jackpot itself. Secondly, it offers a variety of customization options that is hard to find in free-to-plays these days. In fact, only one or two MMOs we can think of right now offer such options. You can even change the eye color, skin color and proportions of your character. You will be pretty glad running around the game world without bumping into one of your clones.
The game starts with a tutorial which is more than just a frustrating training session. Imressively, developers have shown good devotion to the game by incorporating a tutorial that extends into later stages as well. So, you won't be wondering what to do as the gameplay starts to evolve.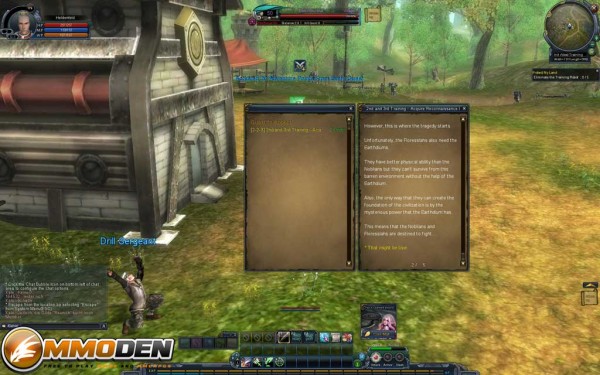 Questing
Questing is very important part of the game as you don't have much else to do. However, there is a good variety of quests available which you can get from NPCs. Quest will help you level up. Most of the initial quests involve to killing this much amount of monsters to get that much amount of experience. Others are crafting quests for which you will have to collect different materials and craft some item from them. The later ones are much more exciting than the regular grinding quests.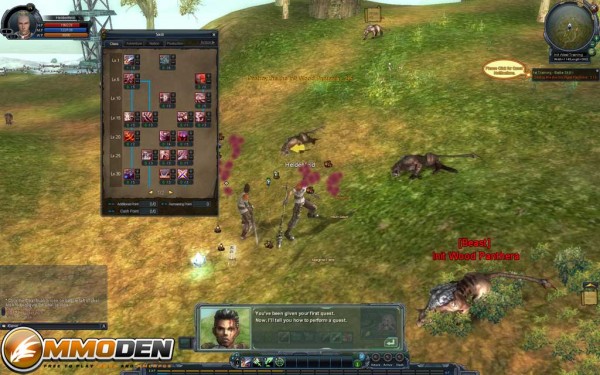 Combat and Skills
Encounters with monsters in Argo online are not very unusual. They will spawn quit often but that is a good thing since, once again, nothing much to do otherwise. So, you will get plenty of opportunities to kill the badies and grab the goodies.
In case of PvPs, a player must reach level 10 to enter the PvP battle heroes. This is fairly easy to reach as the earlier quests are easy. One important supporting system is the pet system. Pets in Argo online play quite an important role as a true companion during PvP battles. Overall the combat is pretty much the same as any other MMORPG.
After reaching level 20, players can also participate in the Resource wars. These are faction based PvP battles in which you can only fight against the opposing faction. There is also a PvP battle field which allows 100 vs. 100.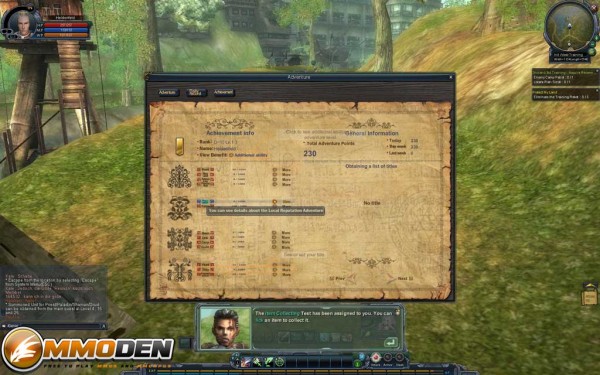 Graphics and Sound
Argo online is a 3D game, yet given that it is a new game, the graphics are not one of the best we have seen. While the Asian audience was probably too much taken over by the Steampunk theme alone, the European and North American community is a bit taken back by the graphics. However, it is a free to play and were we expecting anything better?
As for the sound, the effects are good, not annoying at least but as a few gamers have complained, there is no originality. So, we can say Argo online does 'Sound' like every other ftp MMORPG we have played.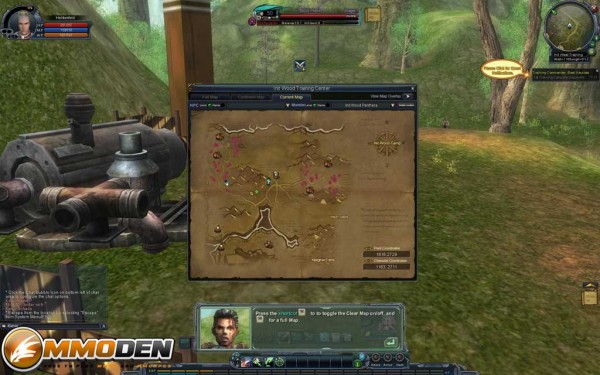 Setbacks
Although we have praised the game a lot so far, we never said it is free of cons. No free-to-play ever is. One of the major setbacks is lack of things to do except grinding and questing, and after reaching higher levels, it is just grinding and grinding. Talking about the variety, customization and classes options are worth a praise, but overall the content slowly becomes a bit lackluster. This doesn't mean that it won't change over time with updates and such. After playing for sometime, it will feel repetitive and boring. Here's to hoping that the developers spent such a great deal of time on the early to mid game with the thoughts of late game improvement over the long term.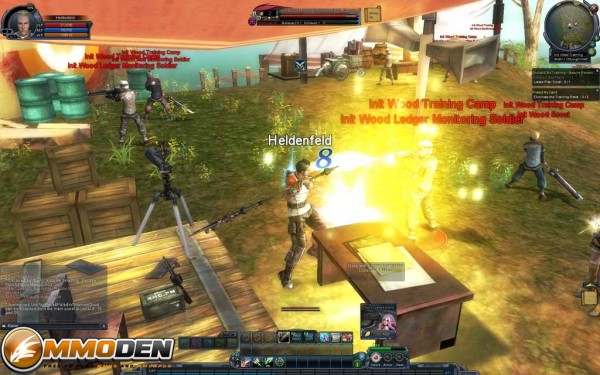 The Final Word
Okay, now just forget about what we have said in the last few lines. That may not be enough to sum up this game as just another copy-pasted MMORPG or waste of time. Argo online definitely offers something new as it belongs to a genre previously untouched by MMO developers. Steampunk lovers and fantasy fans who need a break from the ordinary might like this new twist in a classic MMORPG gameplay. So, if you fall in any of above category, it is a must-play for you. And if you don't, even then this FTP is worth a try.
Videos