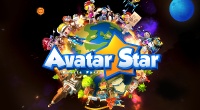 Avatar Star is a free to play shooter that takes fun and hilarious antics to another level. While there are only three classes currently in the game, with the Guardian, Assassin, and the Gunner. One can certainly see the game adding more later. Customization may seem limited at the creation screen, but once a player is in the game the avatar creation is limitless. With literally millions of options.
Gameplay is fast and furious. Switching between weapons is a necessary skill that a player must develop quickly in order to hang with the big boys on the battlefield. This is one bone of contention I have with the game is that the match making system is a bit unbalanced. Having players of all levels competing with each other is a good way to make sure that match queues are not long for anyone, but can cause a bit of frustration when high level players are dropping the newbs like flies.
All in all I had a blast in Avatar Star and highly suggest you watch my gameplay first look and see for yourself what could be a great new indulgence for any gamer.
Don't forget to subscribe to our YouTube channel!