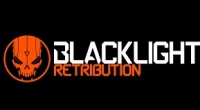 First person shooter games have grown in popularity over the past half decade or so, with the genre being responsible for becoming the gateway gaming genre for many new gamers who have entered the market, male and female alike. Then you have the emergence of, what is becoming, a massive market in the free to play FPSMMO realm. With many major players bringing their well known console titles into the space as a free to play FPSMMO. So when Perfect World Entertainment announced that they were stepping into the market with Blacklight Retribution, there was little surprise, but high expectations. Perfect World Entertainment has built quite the reputation over the years as being a premier publisher of some of the best titles in the Free MMO game market.
Perfect World didn't just go out and try and develop a "Me Too" title, once they decided they were going to enter this game space, they quickly made the decision to partner with Zombie Studios' to assemble a first person shooter that would take the player into a world set in the future, and add many game features that players would love. We will take a look at the game as a whole and then you can decide if this is what you are looking for in your next FPS title that is to grace the precious space on your hard drive.
Getting Started
Downloading the game is easy enough, this says a lot as recently I have run into a string of games that have seem to want to try and outsmart themselves with their download procedures. That is just me ranting a bit, so I will not name any names here as that will take away from this review. Either way, with the game installed a quick double click and the game started up, a few patches were downloaded, but they took very little time. Once inside a quick login screen pops up and then we are up and running. Creating a character is as simple as selecting a name. This is typical of more FPSMMO's and in all truth there doesn't need to be much here.
Now that we have gotten past the basics, the game gives you the option of taking the tutorial. This is highly recommended as there are game features, such as the HRV and the Utility Depot, that are quite different from other games. Learning about these and getting your barrings a bit is well worth the 5 minutes it will take to run through the simple, yet effective, tutorial. This is also a good place to get your setting dialed in for your mouse sensitivity and such, but in all honesty these were pretty well dialed in when we played the game from the start.
Customization and Loadouts
Customization is one of the key selling points of the game, you are able to customize pretty much anything. Your armor, weapons, the gear in your Utility Depot, you name it you can pretty much customize it. It does have a bit of a learning curve as the broke the model a bit with the way that items are stored in your inventory and then available to you to customize your gear, but once you figure it out, it is pretty intuitive.
The game will start you out with one loadout, and additional ones can be purchased. These will allow you to switch between assault, sniper, or whatever your flavor of the month is as far as combatant each time you die. Adding a small touch to the variety of your gameplay. But the real loadout that matters will be in your Utility Depot.
Making sure that you have the right items in your Utility Depot is paramount. As you progress through a battle, you will earn CP (we are guessing Combat Points). These will allow you to purchase items that are in your Utility Depot. Getting ahold of a Hardsuit can turn the tide of battle, especially if you have teammates that understand the value of hanging nearby and helping to dispatch peaky enemy players. If the other team gets the hardsuit, making sure that you have a rocket launcher, EMP granade, or flame thrower can help bring the tables back to some form of even.
Modes and Maps
You will find all the standard fair here, Deathmatch, Team Deathmatch, Capture the Flag, Demolish, etc. Playing through these modes are just as fun as it is in any other shooter, so there is not much to say here, good or bad. Yet the use of the unique tools in the Utility Depot and the HRV can make any of the above modes have a slight twist to them. So more than the modes it is the games unique features that add a slight bit of tactical difference between Blacklight Retribution and other games.
All the maps are fairly unique and the random nature of spawn points makes for even more interesting strategy. Often it becomes easy for each team to get some familiar with a map and their spawn points or the enemies spawn points that players can camp or utilize this information to their advantage. Maps here require almost constant movement and adjustment of strategy and tactics. This is a very welcome feature and one that should win the game some major kudos even though it is very subtle.
Graphics and Sounds
More and more games are being released with cutting edge graphics that are supported by the amazing gaming engines that are being created. Blacklight Retribution is no different. Built on the Unreal 3 Engine, they game is simply gorgeous. The smallest details can be seen in every player, weapon, and environment. As the game continues to release more and more maps and modes, I am anxious to see how the first truly outdoor region comes out looking. With lighting features now that can build a player to you location, or dark corridors that can make movement difficult at times, these are once again small tidbits that add to the charm of the game.
The soundtrack is very welcome and very unique. The musical score really pulls the player in and pumps you up for the battle ahead. Sound effects from weapons and interaction with the game itself are also very well done.
The Final Word
Overall if you are a fan of the free to play FPSMMO genre you would be silly to not give Blacklight Retribution some serious time on your hard drive. The unique HRV and Utility Depot features are fun and provide some strategic and tactical pieces to your regular gameplay modes. We look forward to seeing more modes and maps over the coming months from the games development team, including the ranked matches, and the prizes that will go along with those matches. These are expected to be backed by Alienware, so we can expect to see some pretty good loot being handed out to winners of these events. The game is visually stunning, sounds are there to get your blood pumping, and the gameplay is very solid. The character models could do a bit more to distinguish the two teams, but this is a very minor knock on the game, and one that is not going to keep us from continuing to play Blacklight Retribution.