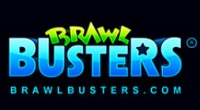 When new games arrive on the scene it is common for them to fit nicely into one genre, shooter, RPG, action, puzzle, and the like. When games come out of no where and really develop their own genre they have the ability to become something special. Brawl Busters is a free to play MMO that certainly has taken things in the 3rd person gaming realm and turned it on its head a bit. While there are games that have fighting elements to them inside of a 3rd person shooter title. There is not really a game that is a pure 3rd person melee combat game or Beat'em Up Free MMO.
Brawl Busters is from the same group that brought Microvolts to the MMO Shooter scene, and while the graphical style is the same, the gameplay is vastly different. We will take a look at what Brawl Busters has to offer and if it is something that may last or will be just a passing fad.
Creating Your Toon
When we say toon, we mean toon. As soon as you log in your will have a choice to make. You will want to make sure that you make this choice wisely as it will define your career in Brawl Busters. There are several body types to choose from which range from child like to superhero like and even, what is become very typical, the overtly sexual in nature, insert jiggle mechanics here.
Once you have chosen your body type, you will be able to choose from one of several faces and then comes the biggest decision you will make. Which class you will choos4e to start your Brawl Busters career. Now you are not locked into this forever, as you will unlock all the other classes as you progress through the game, but you will spend a decent amount of time in the beginning with your starting class. So choose the path of the Slugger, Firefighter, Rocker, Boxer, or the Blitzer. Each has their own skill set and power moves as well as pluses and minuses. So take your time an evaluate each to determine which one fits your playing style.
Gameplay Modes
Before we get into the games many modes, there are several other gameplay features to discuss that are very well done. First of all is the tutorial, as soon as you complete the character creation you will be dropped directly into the tutorial which only takes about 5 minutes, but does an excellent job of getting a player squared away with the basics.
Once you have completed the tutorial you are dropped into your character management screen where you will be able to access many things such as the store, your locker, the leaderboard and more. The biggest group of options you will see here will be the gameplay options, Single Player, Multi-player, and Ranked Match. Single player is a great place to start for several reasons. First, you will be able to really get your feet wet with many different gameplay mechanics and do so against zombies. Next you will earn valuable experience and game money that will allow you to progress and shop. Lastly, you will earn some cool items that will not only enhance your character, but also provide some bonuses. So needless to say, play the single player, it is worth it.
Once you have much of your fighting style basics mastered you will want to start competing with other players in Multiplater and Ranked Matches. Here there are several modes available, Team Deathmatch, Boss Battle, Free For All, Glow Rush, Zombie Survival. Each one pretty much is exactly what their names states they are, and each mode is tons of fun. Plain and simple, there isn't a much better way to describe the gameplay other than fun and action packed. Obviously, certain modes are more PvP and others are PvE and winning will always reap more rewards than losing.
Collections and Gear
Many of the gear you will use will come from one of two places, either from earning it through your winnings or buying it in the cash shop. Buying it in the cash shop will either consist of the renting of certain items for a certain period of time, or purchasing of limit use buffs that will power up your character through out certain matches. The system used here will look very familiar as the system bares a striking resemblance to the system used by the immensely popular Team Fortress 2. Either way many of the items will provide bonuses to your attack or defense, and many will just provide a cool and entertaining way to trick out your characters to look even more zany than they already do.
Graphics and Sounds
Some times cartoon graphics can look very childlike in nature, other times cartoon graphics can be used to create things that borderline the ridiculous. Brawl Busters has the ability to accomplish both, while creating a look and feel that is wildly entertaining. The maps and their layouts are extremely well designed and there are many of them for players to choose from when competing in one of the many game modes. Overall the visual overload is apparent, from the over sizes anatomical areas of the characters during character creation to the crazy environments that make up the games maps.
Sounds are of the highest quality. Music certainly sets the tone of each match and will keep your blood pumping the entire extent of each of your logged sessions. With music playing not only during game play, but also during all the areas of the game that could be consider lulls. The game also makes sure that the sound effects are a major part of your experience.
The Final Word
Overall Brawl Busters will keep you entertained on many levels right from the moment you log into the game. Keeping the game simple and fun was certainly a major goal of the developers and they have succeeded. Regular updates have been flowing to the game from the developers and they are already promising more, in the form of more game modes and additional maps. One thing that is always a welcome site for any new title is updates. The fact that the game has already added so much in such a short period of time is only one more place that the game get a thumbs up. So if you are looking to add a game that gives players a chance at some quick action that is fun and entertaining, Brawl Busters is highly recommended.