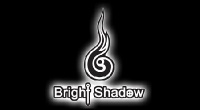 Some days games are just meant to make you laugh and smile. Many times we get so caught up in the goals that we set for ourselves in the games that we play, that we can miss out on the journey that we take to achieve those goals. Bright Shadow, a free to play anime inspired MMORPG from Gamania, is attempting to create a world where players will find themselves laughing and smiling throughout their journey, all while still gaining levels and finding gear, and other common goals that we as gamers set for ourselves as we progress through our favorite free MMORPGs.
Additionally, Bright Shadow introduces some features that are a refreshing changes from what can be a plethora of cookie cutter MMORPGs that also make for some interesting gameplay inside the of the game. The big question with all of this is always whether it all adds up to a game that is highly enjoyable, fun and engrossing enough for players to stick around and play for the long haul. Well, stick around and see what we have to say about many of these features and see how we think they all measure up.
The Way You Look
After logging in and choosing your server, there is only one on the US version so this isn't much of a choice, you will find that you are dumped directly into the character creation screen. Right off the bat you will also notice that you have several choices as far as your characters look, male or female, but no choice when it comes to your class. Bright Shadow dumps you into the game world as a classless novice, allowing you to learn the ropes and trying out skills and gear from all the classes prior to picking your first job advancement. Be wary though, as you level and you change out your gear, much of the customization's that you have chosen will get lost under the gear that you begin to strap onto your character. So you do lose some of the unique aspects that you may have desired.
Learning the Ropes
As soon as you jump into the gameplay you will be push into a small bit of storyline that is meant to serve as the tutorial and get your character acclimated to the games interfaces as well as the overall gameplay. You can skip this, but it is recommended that you take the time to progress through the tutorial. It is unfortunate that none of this tutorial has the player doing anything but running back and forth to instructors and having to pay attention to all the dialog so you can answer the instructors questions correctly. A nice mix would have had the player going out and slaying a group of monsters here or there to break up the monotony. Once you have completed your lessons from the starting instructors you should find yourself around level 5-6. This is very helpful as you only have to get to level 10 to choose your first job.
One more area that we would like to caution players at is the assignment of attribute points. While many games give you a chance to experiment and then once you make your first job change these are rewarded back to the player for reassignment based upon the job chosen, this is not the case in Bright Shadow. We recommend that players take a small bit of time to research the character or class type they wish to play prior to assigning these attribute points. The last thing you want to do is pile a bunch of points into strength and then wind up choosing to be a mage.
Skills and Resource Management
Luckily the skills in the game are less restrictive in the beginning. Players can grab skills from each class and do a bit of experimenting as to whether they wish to use ranged magic or weapons, get up close and personal, or sit back and heal their friends. The early skills are a precursor to the skills that a player will attain once they make that first job change, but even after making your first job change you will still retain these early level skills. We found it nice as a warrior that we could still cast a ranged spell to lure the monsters to us, even though it was costly on our mana.
Speaking of mana, there are several resources beyond the basic health and mana that a player needs to keep track of, and these will allow the player to use different skills and abilities. Mana, of course is going to be used for the majority of your skills, but there are also skill points, and these do not regenerate over time, they have to be earned by slaying monsters. As the monsters are slain you will see glowing orbs that will automatically be picked up and replenish your skill point pool. Many times the big skill point drains are things that are not used in combat. Such as the speed boost skill a player gets when joining a guild. This can be convenient to use, but can leave you high and dry when you may need those skill points to slay a foe.
Also, there are burst points, these will drop occasionally from monsters you slay and once you collect enough of these there will be a special burst skill that a player will be able to use which boosts the player in all offensive and defensive categories and allows players to solo much more difficult enemies. Very helpful for bosses or if you have to slay several high level foes to complete a quest.
Collecting Cards and Monsters
One of the last things that will drop from the monsters that you will be slaying are collectible cards. These cards have a few uses, and you will find players of all levels slaying monsters in all regions in an attempt to collect these cards. The main use will be to summon these monsters to your side and fight with you against your enemies. The monsters you summon can be very helpful and each monster has their own skills and attributes, so at times you will want to use one monster over another due to the skills they have at their disposal.
Another reason you will see so much card collecting going on as your travel through the game world, is the card vendors. Card Vendors will trade you gear that is actually pretty powerful for a certain number of different cards. You will be able to visit the card vendor in the first town you travel to, Meteor Pit, and see the items they have available and then head out to hunt down the cards you are looking for.
Graphics and Sounds
Graphically the game provides exactly what it says it is going to, with high quality cell shaded anime inspired graphics. The character models are pretty simple, but the graphics really start to shine as your character begins outfitting with many of the different pieces of gear the game has available, and also the costuming. Additionally, the monsters that you will fight and capture or summon to fight by your side range from cute and cuddling, to gigantic and menacing, to hilarious and straight out of pop culture. All in all the graphics add a lot to the game and to the games fun factor.
On the audio side of things, the game has an excellent soundtrack that is extremely catchy and even had us humming it long after we had shut the game down for the night. A subtle reminder of our adventures from earlier in the day.
The Final Word
Bright Shadow is one of those games that comes along every so often that has a lot of fun factor built into the game. The tutorial could use some tweaking, and the UI could stand to have an overhaul to fit the games graphical style a bit more, but overall the game is fun. There are tons of quests to accomplish, and loads of items to find or earn. Many zones to explore, monsters to slay and capture their cards, and dungeons to crawl. We doubt that if Bright Shadow is your kind of game, that you will run out of things to do any time soon inside of Bright Shadow. The kicker is that you will have quite a bit of fun while reaching your goals inside the game.