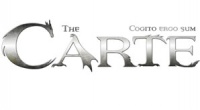 Trading card games go back for many many years, but recently there has been more of a move to bring these once physical collecting piece to the online gaming space. The list of wildly popular offline TCGs goes on and on, so game developers and publishers alike are looking to grab a hold of that popularity and pull in some players to the online gaming space.
Carte is a free to play Trading Card MMO that allows a player to choose their hero, each with their own special abilities, and set there deck of card from their collection. Once set players go into three different battle types, Duel, Raid, or Solo against AI opponents. Follow along and we will discuss the different features that make Carte what it is, and then you can decide for yourself if this is the free TCG MMO for you.
Easy as 1, 2, 3
Getting started is just that easy, and even a bit rewarding. Once you have created your account, you will be able to get started right away with a quick but very informative tutorial. If you skip the tutorial and decide you think you know what you are doing, you will always be able to go back and retake it, but the game will reward you for jumping into the tutorial right from the get go.
There is no character creation, but you are set up with a decently extensive list of cards in your collection to start with, and you will be able to manipulate and save decks as you so desire before you even fight one battle. There are also additional packs and single cards that players can purchase with both earned currency and virtual currency you purchase with real world money. Since both can be purchased with either currency, there is no real advantage for the paying players other than getting more powerful card more quickly than a free player.
Game Modes
Once you have your hero chosen and your deck ready for battle you will have three different modes you can choose from, and even tournaments that players can win big prizes in. Each of which will serve their own purpose through your gaming experience. Duels for example will allow you to practice your skills against other players in preparation for tournament play. Raids will allow players to team up and win valuable cards that can be a helpful addition to any deck, as well as coins to spend in the store. Single play will allow players to battle it out against AI players that will give new players a great chance to get their feet wet and also earn daily rewards from multiple defeats of these AI characters. Last but certainly not least are the tournaments. Tournaments currently run every 2 hours and give players a chance to battle it out against other players for large coin prizes. Where even the losers get some coins for their efforts.
Leveling Up and Joining a Crew
As you compete and win battles or raids you will not only gain coins, but also experience. Those experience points will translate into level ups. Each time you level up you will gain some LP and LC currency that can be spent to buy booster packs or other cards to add to you decks. Essentially giving you a chance to gain more power as you gain levels and get more powerful.
Crews are essentially the guilds of the game, and will give you people to be social with, complete raids against powerful boss monsters with, and eventually compete in group tournaments and duels with. So joining a crew is not needed, but it does add a nice social feature to your gameplay.
Onward to Battle
Many times it will seem so simple to just jump into a TCG and battle it out, but we highly suggest that if you have any interest at all in this game for you to take the tutorial. The game has many subtle nuances that may seem easy to pick up, but they are certainly there to make the game very strategic in nature and make players think before they act.
When you enter battle you will have several different type of cards and even a few different ways to play each card. First off you will need mana to do anything, but generating mana isn't your only play when you first start out a battle. Sure you can dump a card directly into the mana pool and gain one mana each round for that card. But many times the better play will be to drop a shard card into the shard pile which will give you an additional card draw for that turn and then the next turn it will turn into a mana card producing one mana each turn. There will be times that you will need to make the straight mana play, but when starting out, getting those extra cards can be paramount to the game long term outcome.
Once you have mana you will then be presented with several card types that you can lay into different fields. Essentially like fields of battle, these being Offensive, Defensive, Item, and Traps. Offensive and Defensive will house your creatures that you summon, meant to mainly attack and defend, but they can also utilize special skills that will boost other creatures, your hero, or even punish your enemies creatures or hero. Item cards are there to provide boosts to your offensive attack power or defensive attack power, but will require mana even after they are summoned. Traps will sit dormant until certain conditions are met, and then at that time they will spring and unleash their wrath.
The gameplay depth and options are immense and when you start playing a few games you really start to appreciate how much there really is to the overall scope of the game.
The Final Word
Carte has certainly succeeded at making one of the best trading card free to play MMO games to date. The games breadth and depth really pull a player in and the purely extensive list of cards available will keep players reach for more and more as they try and collect all the possible cards that the game has to offer. If you are in any way a fan of the genre, you are doing yourself an injustice if you do not give Carte a try. Even if you are not a fan of the genre, give it a try, you may find yourself hooked, we did!