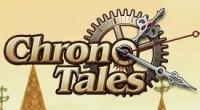 Chrono Tales, the free MMORPG from GameDP, is a game that gives you the option of whether to play in the browser or the small client that you can download. Let's not kid ourselves though, the game was built for the browser, and those who decide to download and play the game through the client should expect a game of browser based quality. With that said the quality of this 3D titles is quite good and should not be overlooked by those looking for a new world to explore.
Now, while Chrono Tales does utilize many of the genres most common features, there are a few that seem fresh an news. For example, players can control and fight with up to three pets at a time, and even fight while mounted. The games astrology system really lends itself to the most extreme of character customization and depth. Though one should not expect all of these features to be available immediately upon entering the game, as Chrono Tales does an excellent job of slowly introducing the player to the games features.
Take a look at my full gameplay video review of the game and you can see what Chrono Tales has to offer below.