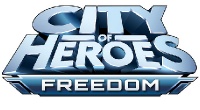 If you are a sworn geek who has or plans to spend his/her precious teen years reading super hero, comics, collecting Marvel action figures and wishing for a job at the Justice League's watch tower, you really need to get a life – in the City of Heroes.
City of Heroes, better known as COH is a one of a kind Free MMORPG which proves that they don't always have to be the same to be successful. What's more surprising is the fact that the game was released back in 2004, it is still one of only few games in the MMO market for fans of the superhero genre. The reason is probably because it doesn't leave anything to be desired.
The game was developed by Cryptic Studios and published by NC Soft. 2004 sounds like a long long time ago, but let us tell you something really unbelievable. They have released more than twenty major updates so far, and a sequel which they prefer to call an "Expansion" alone. Yes, it is a Free to Play now. Yet, there is more to it. Let's find out.
Storyline
The story is set in the Paragon city and the year is 2002. Okay, the year was 2002 and we wonder how huge of a rock we were living under. Well, the Earth was receiving some kind of threat from aliens of another universe, later found to be called the RiKti. It is not clear what they wanted, but they opened some strange portals around the major cities of the world and started to attack like crazy. They started destroying everything thinking they could take on the poor helpless human race badly underestimating the super heroes of Paragon city.
Yes, we didn't know about them either. It appears as if there were quite a lot of heroes back in 2002. So, the many organizations of super heroes came together to fight the invasion. Not all of them were invincible. Super heroes were dying in huge numbers, only a few indestructible and powerful ones were left. So, they decided to recruit some more from around the world. Are you ready to be one?
Archtypes
We can say that COH is a different game with no classes, but it has Archetypes which is just another name for class or race. Here are the major archetypes in the game.
Tank – Tanker, Brutes, War shades and Peace bringers all belong to this archetype. Tanks are, well, tanks. They have good defense and each of these have a unique abilities and aesthetics, Brute, for instance, has a rage meter which increase its damage during a fight.
Melee Damage – This archetype includes Scrapper, Stalker, Arachnos widow and Arachnos soldier. They all have excellent damage capabilities at a very short range. Stalker has stealth to perform ambush attacks. Arachnos are heavily armored super heroes.
Ranged Damage – As the name suggests, they can perform excellent ranged attacks. This archetype includes Blasters and Corrupters. Corrupters have no melee capabilities whatsoever but they have deadly long range damage capabilities.
Crowd Control – They support the super hero crowd rather than anyone else. They can perform healing buffs and even lock down the foes to lend a hand to their super hero friends. The Support Archetype is also very similar to crowd control but they are the major support class with better abilities to heal and rebuff.
Pets – These superheroes control the very essence of their companions, getting their pets to do their bidding whether it be for good or evil. Pet users can be an extremely powerful class if played correctly and it never hurts to have a few extra friends on your side.
Gameplay
Every player gets to start the game with a character creation. The game offers two character slots per player. Being around for a while now, the game offers one of the most extensive creation modes with hordes of choices. You can choose to create and exact replica of any Marvel or DC hero or make a truly new one from your own imagination.
What's so unique about this game is that it allows you to customize your power sets as well. You can choose a different color or animation for your powers. Once you are done with the cosmetics, you will find your self going through a comic styled introduction which actually is quite intriguing. It explains bits of the story and background and what you would be doing and send you off to the Paragon city.
You will have to go through a small tutorial explaining the ins and outs of the game. One more unique and surprisingly interesting thing about the game is that it won't require new players to start off their super hero career as side kicks. There are contacts, NPC who will give you missions but that doesn't mean you will be killing rats and saving cats in the beginning. A super hero in Paragon city has to be powerful and strong from the very start. The city is under attack and there is no time for training and rat killing.
There comes a time in every hero's life when he/she realizes that they should quit the solo wandering and join more super beings like them. The same situation appears in COH. It is quite difficult to play alone and after a few levels it gets extremely boring. It is much better and exciting to play in teams. Teams are extremely well-balanced and this is the where heroes belonging to archetypes realize their actual role and potential in the battle against the invasion.
While all the players start as strong super heroes, there is still some margin for improvement. Leveling up offers the points to enhance skills and abilities and makes the character more powerful with each point. The only disappointing thing is the way leveling up gets difficult in the development and slows down during the later levels.
While combat is great overall, COH is one of those few games which offer a better PvE than PvP. Unlike the PvE, it seems badly imbalanced. However, since the development team is so dedicated to the project, we can assume that this issue would be soon addressed in an upcoming update perhaps.
Graphics and Sounds
Talk about a game developed in 2004, and you know it must have aged by now. Yet, you'd be surprised by how well this one game has aged. The dedicated development team we talked about is doing a great job in keeping the graphics up to date. Even if we go back to the time of its arrival, the graphics were awesome with a wonderful cityscape full of criminals and heroes.
The same could be sad about the sound. From no where does the game look or sound like an old game. The background score is catchy just like the Justice League or another superhero anthem. Also, the effects are well-balanced and well-used.
Pros and Cons
Unique superhero theme
+A huge game world to explore
+Varity of customizations
+Unique playable classes
-Uninteresting PvP
-Repetitive missions
-Clunky combat
The Final Word
If someone would have asked for an opinion back in 2004, we would have said that it is a great game. Today, we'd say that City of Heroes is getting even better. We still love it for providing a fresh and unique MMORPG and a break from the usual WoW-styled fantasy settings. The game appeals to a huge gamer base and offers very intriguing and addictive gameplay. Try for yourself.