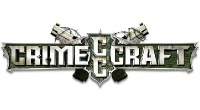 Every once in a while there comes a free to play MMO which neither looks like an MMO nor an FTP. CrimeCraft is one of such game. The above statement is not intended to be taken as a criticism. Actually, the game seems too good to be a free to play and does offer a lot more features than the typical MMOs.
Crime Craft is a 3D shooter, thankfully, third-person instead of the nauseating FPS. It is developed by Vogster Entertainment and published by THQ, initially as a PTP in 2009. What sets it apart from other MMOs is the fact that the game is still getting good amount of updates and patches even after it was released as an ftp. Due to its unique gameplay than most MMOs, the makers of the game call it a Persistent World Next-Generation Shooter, abbreviated as PWNS.
Storyline
The story of CrimeCraft is neither set in extreme future nor ancient past. In fact, it depicts recent future in the aftermath of urban collapse. Governments have fallen and the anarchy is now in the hands of gangs. In these times of chaos, everyone is forced to join a gang for mutual protection. Although the story really doesn't have anything to do with the gameplay, it just justifies the whole violence and killing. And that is satisfying.
Gameplay
Although classified as PWNS, a ridiculous yet interesting name for a genre, CrimeCraft doesn't offer as many unique features as the acronym suggests. The gameplay has almost all the features you might expect from an MMO shooter, plus a hefty amount of RPG elements. The gameplay seems even more familiar due to the fact that it is actually based on the UNREAL 3 engine, also helping it in standing out from the rest of the ftp crowd.
The game has a large persistent world, a city which is also the lobby. Hundreds of players can be present in the lobby at a time. Players can interact with each other through chat. There are numerous NPCs roaming around as well. Like in a typical RPG, you can buy an item from them or ask for missions. Missions offer great opportunity to polish your skill and collect some items.
Chrahters can be controlled using the typical WASD keys. Controls are pretty smooth. The third person shooter view makes it even better. Yet, one shocking disappointment is that the character is simply not able to jump.
As a new player, you will start with character selection and customization. One sad fact is that the customization is still largely for cash paying customers. Anyhow, the gameplay involves joining and forming gangs, doing missions, buying items and weapons. The game also has a crafting system through which they can craft weapon, clothing and drugs. Finally, the shooter aspect of the game lies in joining instanced battles.
Battle Modes
Battles in CrimeCraft are instanced and that might raise quiet a few eyebrows over the game's self proclaimed genre of Persistent World Next-Generation Shooter. However, the shooter aspect of the game is completely thrilling and exciting. The best part we say is the variety of battle modes to choose from.
Turf War – It is a two team battle in which each team fight to take hold of five different points spread throughout the map. Whoever achieves the target first, wins the match.
Snatch N' Grab – it is also a two team match based on the typical capture the flag mode.
A Robbery – Two teams struggle to get their hands on the safe containing $100k. each team is given a safe when the game starts. The team which is able to get 200k in their safe is the winner.
Shootout – This is where the real fun lies. It is a death match where each team strives to achieve more kills before the time runs out.
Riot – This is an individual death match. Each man for himself. The player who kills the most players wins.
Safeguard – This is PvE instead of PvP. You will join a group of player and protect a cargo from non-player opponents.
Stockpile – this also being a PvE requires you to join a group of players and hunt for hidden containers. The map is crawling with non-player enemies.
Capture the Zone – This is a 8vs8 PvP. Both teams compete to capture three points on the map in the minimum time possible.
Tournaments – It is a knockout tournament. In each match, two teams of four members each compete in a last-team-standing type of match. The winning team progresses further in the tournament.
Crafting and Professions
We have talked about the game's crafting system earlier. Further elaborating on that, let us tell you that your character will actually require joining a profession in order to craft items in this game. There are currently four professions including tailor, gunsmith, engineer and chemist. All of them except gunsmith sound pretty noble for a gangster. However, each of them is able to craft different things that are useful in a different way. For instance, tailor can sew clothes and chemist can make medicines and health boosts. Similarly while gunsmith can craft guns, engineer can make ammos. Even gangs can take up a particular profession. This implies a strong social feature in the game.
Graphics and Sound
3D graphics of CrimeCraft are shockingly amazing. Especially, the landscapes seem pretty real. Animation is really great and no where from the first prologue does this game look like a free to play. However, one major disadvantage of this quality is unusually large client size. The developers and designers have done a great job and it's really great to see that they are also quite responsive in fixing bugs and working on user suggestions.
Although sound is good. Not much of a stock, but it could have been much better. It is not bad; at least it isn't up to the standard of the graphics in this game. Music lacks variety and the effects sound pretty frail, even the gunshots.
Pros
• Crisp graphics and fantastic artwork
• Constant updates
• Variety of maps and modes
• Strong social aspect as well as a balanced amount of single player gameplay
• Easy WASD controls
Cons
• Awkward genre name and lack of persistent world elements
• Large client file size
• Non-paying players have clear disadvantage
• Weak sound effects
• No jump
The Final Word
If you are really lurking for some high quality, massively multiplayer, free-to-play shooter, CrimeCraft is one game that really deserves a shot. Don't listen to people who are whining about lack of features for free players, the last up date named BleedOut has taken care of that already. Over all, the game is interesting and captivating. If you are the kind of gamer who are stuck to their gaming seats, playing GTA on a single-player console, trying out the same gangster gameplay on a multiplayer level is a must!