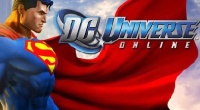 Who hasn't always wanted to be a part of a comic book universe? The dream felt close to realization when the Justice League started hiring every other human who knew how to shoot an arrow or a bullet or anything like that. The League didn't realize our talent back then, but may be now they know the ultimate power of the secret little weapon we have mastered. So, we, the warriors of the Free MMO World, the bearer of the 'joysticks' and highly skilled 'keyboard warriors' are now invited to the DC Universe to help the league and it's friends save the world from the clutches of evil.
Get aboard the watchtower and join the DC Universe Online, the free to play MMORPG developed and published by Sony Online Entertainment. The publishers need no introduction as they have already brought us titles including EverQuest series Free Realms and the Pirates of the Burning Seas. Being a superhero based MMO game, DC Universe online is not the only game of its kind. We have previously enjoyed the City of Heroes and Champion online, but only this game brings the privileged of playing along the heroes and villians we have grown up with.
From Superman to the Joker, DC Universe Online brings all the legendary characters to life and that in a very interactive manner. Yet, this is not the only reason why you should be playing the game. Let's uncover some more.
Storyline
Let's face it, the DC universe is pretty empty without the evil genius Lex Luthor. Realizing his importance, the makers of this game decided to choose him as the narrator of the main story. The story is set in present day where Luthor is telling the story of a future war to Superman, Batman and Wonder Woman.
According to Luthor's story, he will kill superman and then Brainiac will take over the world somehow leaving Luthor as the only survivor. Later, the Luthor of the future steals a time machine and some sophisticated technology from Brainiac's mothership and returns back to the present in order to turn every human into metahumans.
Now, it's up to the heroes and villains of course, to train the new metahumans in order to be prepared for the Brainiac's attack.
Mentors and Legends
Dc universe is essentially a classless game, but as a new metahuman under training, you can choose your mentors. They way your powers and character will evolve depend on the Mentor you select. There are six mentors in total, three of them heroes and three villains. You will have to choose your morality before you go on choosing a mentor. The following are the six mentors to choose from;
Batman – Learning under Batman, you will become a more 'Tech' kind of superhero. You ill be able to use technological weapons and marvels to your advantage during a battle.
Superman – Superman will turn you into a real meat-human teaching you the abilities to use your super human capabilities in the best manner.
Wonder Woman – Wonder woman will teach you how to use magic to save the world.
Joker – The Joker will take aspiring super villains under his guidance and turn them into meta human bad guys.
Lex Luthor – if you decide to join the Luthor force, you will be able to use technology against your enemies.
Circe – Circe will teach you how to use magic for your evil plans.
Gameplay
Although it's the DC Universe, you would be playing along the DC heroes rather than as them. So, first you will have to create a character, yes, your own super hero. There are numerous character creation options available varying from costumes, body type and hair style. You can also choose the personality type and morality. If not interested in all this stuff, you can simple choose to modify an existing template of a super hero.
As a new player, you will start in either the Gotham city or Metropolis. As a protégé, you can either choose to roam around the wonderful cityscapes or fight along with the super heroes. In any case, there is a lot to be done in this MMO's world. You will receive quests from your mentors. Now this is different. Instead of asking for missions from small village merchant, you'll receive your orders from the likes of Batman and Superman.
However, what disappoints us to some extent is that the quests are hardly anything but killing x amount of those monsters or collecting x number of an item. Yet, there are a few quests that will eventually lead you to a boss fight. So, don't panic if you find yourself face to face with Poison Ivy or Solomon Grundy.
You can equip your characters with six skills at a time. The abilities and skills depend greatly on your mentor. If you have chosen Batman or Superman, don't expect to be using magical powers and healing abilities. Yet, if you have chosen to be a disciple of Wonder woman or Circle, you can surely use a few mythical and magical powers. However, it is in the group or PVP gameplay that you would truly be able to realize the importance of each ability.
Here, we must also state that you won't be able to indulge in PvP unless you reach level 30. Before that, you only have Alerts. Alerts are essentially the instanced missions designed for a group of four players. The PvP has a match making system which choose the players on the basis of three roles; tank, healer and controller. PvP has two modes; Arena and Legend. In Legend mode, you can play as the DC superheroes ranging from Batman to Green Arrow.
DCUO was launched back in 2008 as a p2p but in 2011 the game went FTP getting overloaded with membership request. Still, the game offers three subscription models namely Free, Premium and legendary. The basic difference is the available content for each model. Yet, paying players tend to get an unfair advantage over better skilled free players.
Graphics and Sounds
If you have watched the trailer for the game, you might expect the most groundbreaking graphics In DCUO. Although, things don't look as great in the game, graphics are worth praising, especially when it comes to the cityscape of both Gotham and Metropolis. The characters are also well design. There were a few bugs initially, but the developers took care of them in time.
The game features one of the best voice acting we have ever seen in an MMO, especially an action based Free to Play. The rest of the effects and the background scores are also wonderfully done.
Pros and Cons
+ Action oriented gameplay based on actual DC superheroes
+ Good combat system with role/power interaction
+ Excellent Cityscape
+ Legend Mode in PvP
+ Nice gears and weapons for a smooth character development throughout the game
– UI needs some serious attention
– Character creation needs some more variety
– The Tutorial is almost useless as it teaches nothing
– A lot of bugs still to be taken care of
The Final Word
Overall, DC Universe online is the best of its kind. This is not because it has no competitors but because it is based on actual super heroes we all love. While it could have been made a lot better, the excitement it offers is still incomparable. Since it is a free to play now, not playing it would be considered an unpardonable sin for those who hail the DC Universe.