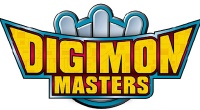 When a game has a background that includes a popular TV show or mainstream movie title, one will expect a loyal following that will create a resounding success in the gaming market. The Digimon franchise has one such following, and the game developers looked to that following when they launched the free to play MMORPG. With the popularity of the TV series how could Digimon Masters Online not garner success? The developer even chose to borrow much of the storyline and use well known characters and monsters from several seasons of the TV series. We will take a look at all of this in more depth below and see if a popular TV show equals a popular free MMORPG.
Getting Started
Upon first log in, players will find themselves able to create their first character. The character creation is beyond simple. With only three avatar options to choose from, two 14 year old boys and one 18 year old female. The only part of this process that allows any customization is the choosing of your name. It is too bad that they did not do a little more here. Simply allowing players to change small avatar options such as hair styles, hair color, facial expression, height, could have added so much more to this experience. This is a big miss in my opinion, but of course one that is not totally lost on the developers as more customization is available in game later on.
Choosing Your First Digimon
Now that you have your persona created, it is time to choose what Digimon or Digital Monster will do your dirty work. In the character creation process you will have three options. These break down between three of the games Digimon types, reptile, plant, or beast. There will be many others as you progress through the game and collect additional Digimons for your collection, but more on that later.
Back to the choices, each Digimon will have distinct skills that will prove handy through the beginning portions of your journey. In the end though, this will only come down to personal preference and aesthetics, as your first Digimon will not have the mind blowing abilities that later Digimons have, and serves the purpose of getting you acclimated to the games mechanics more than it will be your end game best friend.
Feeling The Game Out
While Digimon Masters Online has many elements that will seem familiar to veterans of the MMORPG genre, there are many new features that separates the game from others. For this reason I highly suggest that once getting started that any players runs through the tutorial. The tutorial not only shows the player around with very structured steps, but also rewards the player for each step, and helps to explain many of the differences that the game has to offer.
DMO does an excellent job of keeping things simple from a movement and combat standpoint. The quest system is simple to follow and NPCs are easy to locate with the in-game locator. While the game will not run you to the location of the NPC or enemy of which you have to "capture" not "kill" x amount of, but it will give you their location and a nice big arrow in front of your character to follow to find these characters.
The system is quite easy to use as well, and each Digimon will have basic attack skills and then have special skills that you will command them to use in their battles. As your Digimon levels up and gains skill points you will be able to assign these skill points and power up these special skills, in essence powering up your Digimon. You will also be able to evolve your Digimon to higher stages of growth and with each stage they will gain power and a much more menacing look. Watching your little pet get all grown up can make any proud player happy.
Once your first Digimon gets to around level 10 and your character to around level 5, yes you each have different levels, the incubation system will be explained. This is where the game does get a bit more complex, but if you follow the quest instructions, it is simple to figure out and you will soon have access to your second Digimon, and be well on your way to having access to your own small army of Digimons to choose from as you continue your adventures.
Grind it Out
Collecting Digimons will become not only a major part of your experience in Digimon Masters Online, but it also becomes quite addictive. With the new found addiction comes quite a bit of grinding though. If you have your eye on a specific Digimon, you will have to acquire the needed items to hatch that Digimon to add them to your collection. Some times you will get lucky and it will not take an endless grind of the same monsters over and over again, but most cases will not prove to be this way.
Luckily player based shopping will allow you to save much of this grind by locating players who may have already found some of the items you are looking for, so it will just be up to you to locate their shop and pick up the needed items to hatch your new friend.
Player, Players, and More Players
We know that the TV show enjoy a massive amount of popularity, but that doesn't always translate into a game with the same clout. We seem many movies and/or TV shows that seemingly have the numbers when it comes to fans that a game should be an instant success and we watch the flop. Digimon Masters Online pulls off the former, at first log in one will think they are completely alone in the DMO world, but the tutorial is instanced, as soon as you complete the tutorial you are thrust into a world populated by thousands of players and this good news on many fronts.
With the aforementioned grind aspect, the main way for the game to combat that issue being such a huge negative would be to have a large enough player base to keep the grind from getting annoying to players who are not looking for that type of experience. Thankfully the playerbase is there, so players who just wish to collect Digimons and not have to spend all day grinding, they will be able to save up and purchase what is needed from the other players in the game.
Becoming King
Ok well maybe not King, but as you progress through the game players will be able to form guilds and if they are able to lead their guild high enough and become one of 8 Royal Knights. The leader of that guild will have some slight ruling powers that will allow them to impose taxes and have other bonuses from ruling that region. Do not think though that rule does not come with obligations, as Royal Knight you will be obligated to your region. So only the very dedicated should look to take on the responsibilities of becoming a Royal Knight.
Visuals and Sounds
Digimon Masters Online stays true to it's roots with cell shaded graphics, that gives the player the feel that they are truly in the Digimon world. Additionally, these cell shaded graphics allow for a much wider player base as they are not very resource intensive when it comes to the games system requirements. Yet, with the graphical type the developers due an excellent job with the massive variety when it comes to Digimons available for players to tame. Some of the environments could use some more variety though.
Musically the game has a solid score that isn't groundbreaking, but provides excellent background music for your adventures. Sound effects also do not feel like they are cut and paste from other games, and have a very unique feeling to them. Reminding the player they they are in a digital world when it so often can seem like the game gravitates to a more fantasy feel.
The Final Word
Overall Digimon Masters Online does an excellent job following in the footsteps of its wildly popular muse of a TV show. While the game is not for everyone, as not all gamers will enjoy the graphics, or even the type of gameplay that exists, or the lack of PVP. For those who do enjoy it, the charm is there and will be there for a long time. With the game already getting regular updates, it is expected that Digimon Masters Online will enjoy quite a long life in the Free to Play MMORPG Realm.