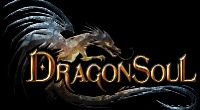 When one hears the words 3D fantasy MMORPG there is becoming quite the long list of contenders inside the genre. When you add the words free MMORPG to the mix things start to really get crazy when one starts to add up the number of these games that are on the market all trying to bring something just a little bit different than their competitors. One place that few games have found success is by creating a world that relies heavily on the interaction between players, more specifically on that interact being players competing directly with other players. Of course more commonly known as PvP.
DragonSoul is another Free MMORPG that can be added to this list. With heavy focus on PvP and large scale PvP battles. These battle determine more than just a ranking, these battles are to determine who rules the eight kingdoms, but I am getting a bit ahead of myself. Truth is the above formula has been seen before, successfully, but it has been seen before. Does DragonSoul have enough to warrant your time and your allegiance? Let us give you an inside look and then you can decide for yourself.
The Start of Your Journey Toward Royalty
While it is true that you will be able to become the ruler of a kingdom in DragonSoul. That is not going to happen overnight. You are going to have to start by creating a character that you wish to level through the ranks. There isn't anything here that is going to blow you away. It is pretty standard, to less than standard fair. Sadly, this is one area of disappointment. First of all, with so many games today allowing for such great variety in the character creation process, DragonSoul is limit. Now this could very well be a product of the graphical style that the game is going for, but more on that later. The selections you are able to make here are minimal, so expect to see your doppelganger on an occasion or two as you progress through the game.
Your Ruling Class and Race
As far as choosing a class, this is another time where you better make a very wise decision. Once you choose your class you are stuck. When I say stuck I mean this is your one and only character allowed on your account. Yup, just one. Now of course you have options to delete your character and start from scratch again, or you can create a second account to try out a different class without losing your progress. Either way this seems silly, why not have at least a second character slot? Another area that DragonSoul missed the mark a little.
Now when you do choose your class you will have your standard options here as well. Warrior, Hunter, Assassin, Mage. There is nothing ground breaking here at all, but sometimes that is a good thing as these options are familiar to players and easily balanced. Yet, there is something mysterious in the wings. Another class is hidden on the games web site, dangling the hope that there will be something in the future that is different. Either way, right now the game gives you the above four, and again, takes what is seemingly the easy way out as far as having to put much effort into an aspect of the game.
When it comes to a Race choice, there isn't any, you are human. Now this is more about backstory than anything else, as the game is set in a world of Asian Mythology. So we can't knock the game for this choice as it fits with the overall gist of what the game is suppose to be about.
Starting the Journey
When you first get into the game you will find yourself in the basic starter village, your first few tasks will lead you around and get you comfortable with the controls. Other than a few odd keybindings, everything you will find is pretty standard from a MMORPG UI and controls standpoint, and most gamers will immediately feel comfortable with moving around and accomplishing tasks rather quickly.
Leveling up gets even a step easier as the game has a bot system that allows players to set it and forget it type fighting while AFK system. While this can be frowned upon, the fact that this game is touting a heavy focus on end game PvP tells me that they want players to level up quickly and get to the point where they are battling for control of the kingdoms. So there is no reason to knock them too hard here.
Grinding away on hordes of monsters will not be the key to the fast leveling one may think. The quests in the game make up a massive amount of experience gain and should not be overlooked. Even though the quests, in most cases, are poorly written, or should I say poorly translated. Once again I fall back to the games PvP focus and have to believe that the developers didn't have story or translations much in mind when they were going through their list of items that must be high quality.
Your Best Friends
Rather quickly on your road to the throne you will have a few friend forced upon you. Now this is far from a bad thing. First you will get a mount, and who doesn't love a mount. Moving around the games landscape on the back of a Panda is one of the great features of the game. Which only gets better as I started to swing my weapons from my mounted position. Being able to fight while mounted was a very nice bonus. Sadly, I was limited in the number of skills I could use while mounted. So in the end it was worth it to dismount, have use of all my skills and take the mob down faster, then remount. What could have been a time saver ended up being a time neutral aspect of the game, but still cool nonetheless.
The second of your little buddy tribe will be your pet, a full pet system is in place and your pets will help you in your battles as well. Different types of pets exist and are able to be collected. As your pet levels up you will be able to give them skills as well, and boost their attributes.
The game having so many pet and mount options is great for the player. Many of these options different even if not totally unique. Messing around with the different pets to see what they could do, and watching people ride around on some interesting mounts made for quite a bit of quality entertainment.
Graphics and Sound Quality
To say that the graphics and sounds in the game are a little on the disappointing side may be a bit of an understatement. Let's not go into this too much, as I believe graphically the game was done in a way that is conducive to the widest range of playerbase. So instead of knocking DragonSoul completely, I will give them the benefit of the doubt and say that a top tier level of graphics was not used for a couple reasons. Wider playerbase and gameplay in massive PvP battles. With that said, the animations for different skills are enjoyable to watch as you use them.
The sound issue was one that did bug me a bit more than the graphics. Roaming around in a monotone world while grinding away on monsters can make for a dull experience. I searched options and tried to reset that game in the hopes that I was missing something as far as Music was concerned. Unfortunately, no matter what I did the only music that I ever heard was upon log in. This is too bad as I thought the music on login was great.
For the sound effects, well I don't really know where to begin here. Let's just say several sound effects will sound very familiar if you have played other games. I am going to leave it at that. Now this is nothing new, but for a game that seems to lack a bit on the creativity side. It isn't helping it's case in the eyes of this gamer.
The Final Word
Even with all the knocks on the game, there is something solid here, and fun. Is it the best MMORPG to hit the market? No, but I don't think it is trying to be. I truly believe the developers put their focus on the PvP aspect of the game and ran with that. Seeing everything else as just a means to the end game PvP. Will this equate to a playerbase big enough to sustain the game for years to come? Who knows. They could have updates planned in the near future that melt away much of these lackluster features and add to a solid foundation to create a solid offering in the free MMORPG space.