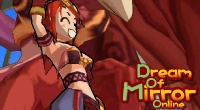 Dream of Mirror Online is a unique anime inspired FTP MMORPG. Though anime is a very popular genre, not many are able to use it to make great looking games. Dream of Mirror Online (DOMO) is one of the rare anime games which are actually worth playing. This is what an anime game looks like when it is properly made. The graphics are excellent, there is a gripping storyline in the game, the customization is great and the game is overall innovative and fun to play.
My First Thoughts
Dream of Mirror Online is a fun game with a lot of great features and some excellent graphics. The game environment is colorful and bright. The animations are done beautifully and the moment you log in, you will feel transported into a beautiful and bright world. The storyline of the game is very gripping. There are two worlds, the real one and the mirror world. While the mirrors are supposed to reflect the world as it is, there is something wrong and the mirrors are now distorted. The Mirror Kings summon you to find out what is wrong, and set things right once again.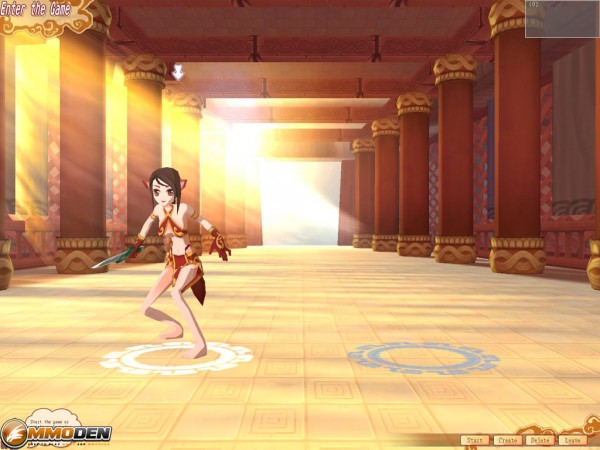 The flash story telling is an excellent feature of the game. Before you begin your action, the flash animation catches your interest. The cell shaded anime is hardly ever found in any MMORPG nowadays and for those who like anime animations such as Pokemon, this is definitely a treat right from the start. What really works for this game is that it is not only the graphics of the game that keep you hooked on. There are a lot many things that this game has to offer.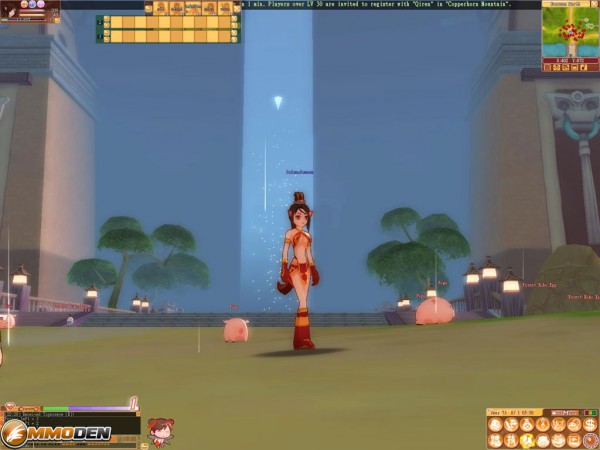 Apart from the graphics and the interesting score, the game also adds a lot of interesting feature. You can play the game solo or as a team, but when you are playing as a team, there is a significant gain of experience. Another interesting feature in the game is that you also get character and weapon upgrades. You can acquire pets during the game and maintain relationships with other characters. All of these count towards your skills. Your pets can even aid you when you go to battle.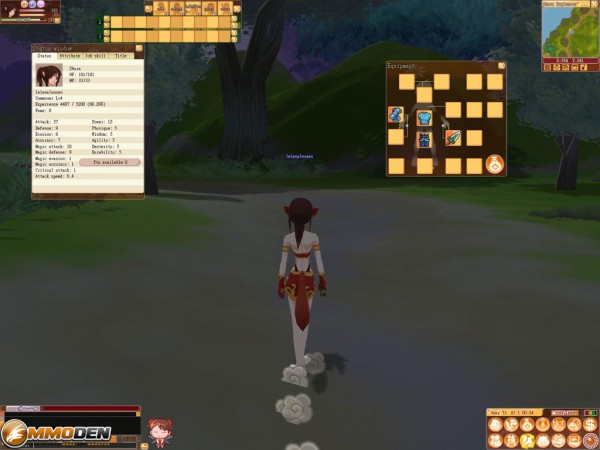 Entertaining Gameplay
Once you stop reeling from the excellent innovation that the game offers, you can begin to appreciate the game play. The game play is simple. There are four races and 13 classes altogether in Dream of Mirror Online. You can choose from the 4 races – Shura, Sprite, Human and Sylph. The 13 classes that you can choose from are Dancer, Doctor, Witch Doctor, Thief, Blademaster, Fencer, Mercenary, Martial Artist, Musician, Hunter, Merchant, Shaman and Wizard.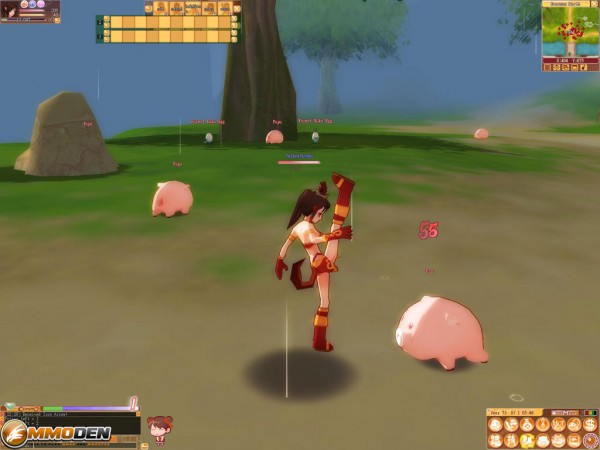 This gives you a wide variety of gameplay options and an equally wide variety of skills that you can work with. The humans in Dream of Mirror Online, are the most balanced of each of the races. The Shura are the warriors who have huge hit points and great offensive strength, the Sprites are small creatures who have a lot of endurance. They have high defense powers and lose very little health when hit.
The Sylph is a magical race and is quick with magical enchantments. Once you have chosen the class in Dream of Mirror Online, you begin your career as a commoner. You can learn different skills through your journey onwards in the game and that is what enables you to become one of the 13 classes. According to the skills you have built, you can choose from this fairly extensive lineup. The choice of characters and skill sets in Dream of Mirror Online is far more extensive than the best of games online today.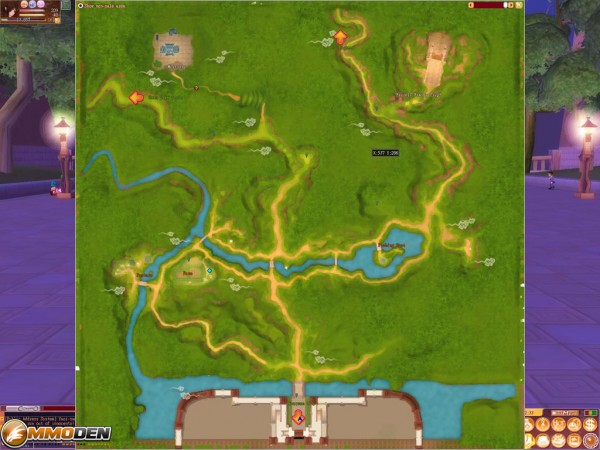 Dream of Mirror Online is one of the best anime MMORPGs that can be accessed on the internet today. There are a lot of other impressive features all along the way. If you find a lonely animal, you can bring the animal with you, care for it and make it your pet. Your pet's skills add to your own and during combat sequences, they can certainly come in handy. There are many in-game relationships which can be maintained with other players. You can form relationships with friends, lovers and such others. Each of your relationships offers you new skills.
The controls in the game are simple and fun. Some of the other interesting and innovative features of this game are the travel features. You can sit atop your broom or your sword and actually fly to your destination. You can also craft your items using your skills, instead of buying them, like in every other MMORPG. You can also join guilds and take special quests and tasks. You can upgrade your weapons and your armor by using your own skills to craft them. The game is all about having fun and there is lots of it to be had.
The game runs great, but you can enjoy it even better if you have the GeForce4 TI/Radeon 8500 or equivalent 128mb VGA Card installed in your system. The graphics are 2D and therefore not very heavy to load. You will have to download the game client, but that means loads of uninterrupted fun.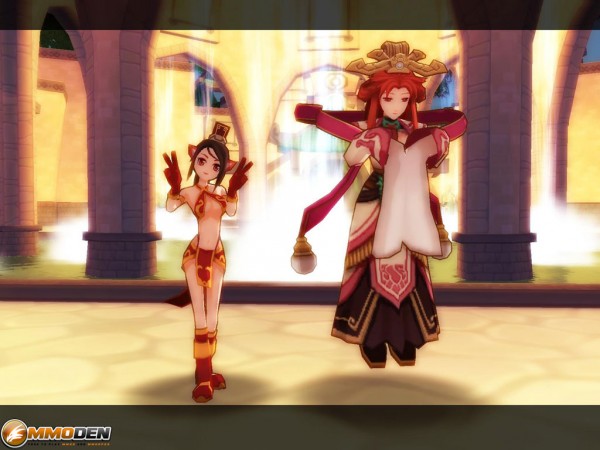 The Final Word
Dream of Mirror Online is an answer to the prayers of all anime and free to play mmo fans alike. This is an authentic anime game which offers a lot of fun, not matter which way you look at it. The game itself is a riot, with so many races and classes to choose from. There is no area in which Dream of Mirror Online lacks. The game play in Dream of Mirror Online is both unique and innovative and the graphics are simply superb.
If you enjoy Anime 3D MMORPGs, this is the game for you. Right from the moment you log into the game client, the game grips you hard. There are plenty of opportunities for each player to find their own niche in this game. As a FTP MMO Dream of Mirror Online is a lot of fun and a must play for all who adore the genre.
Videos