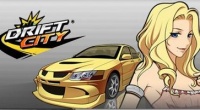 Drift City is one of the most original games in the free to play MMORPG racing genre. It may look like any other racing game, of which there are hundreds. This lobby based racing game offers you race tracks in four different cities. Apart from the main racing and championship laps, you also have side quests and mini-games and can spend time exploring the entire geography of your location.
The game play is extremely interesting and there is a back story to support each city as well as quest. The island Mitron, is being plagued by mysterious unmanned racecars known as HUVs. The HUV menace is rampant in four cities on the island and the pedestrians are definitely running scared off the roads.
Though this is a multiplayer racing game, there is a lot of single player sandbox content that you can enjoy as well. This single server game can be played on many different channels. Each of the channels is controlled by a clan.
First Glance Under the Hood
The graphics of the game are not its strength. In fact, at first sight, the graphics appear a little cartoonish, and the environment is a lot like Grand Theft Auto.
Once you enter into the game environment, you are quickly greeted with a short movie that shows the back story of the game. Unlike the most popular racing game Need for Speed, this game actually has an interesting back story which puts all the levels and quests in perspective.
There are nine cars to choose from and these can be customized into 4 custom colors. There are four stats to be mindful of – Acceleration, Speed, Booster and Durability. Each car has different stats than the other. Each time you level up, you can use your points to buy better parts for your car and boost its performance. Since the cars are customizable and each level allows you to add to your attributes, you can stop worrying about the stats early on in the game.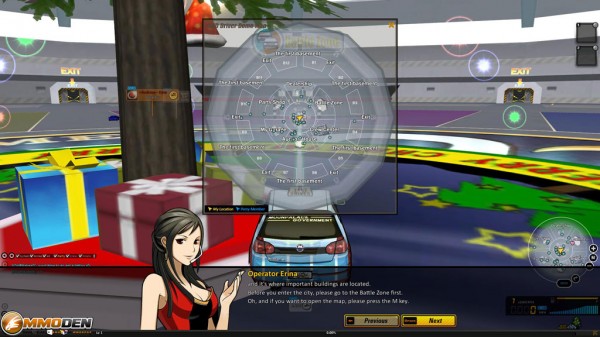 Revving Your Engines
You do not get to practice in a tutorial round when you are playing Drift City. However, the first mission is a simple one, and one which gives you plenty of opportunities to test your mettle. You are guided by a mini-map and the controls are completely restricted to the keyboard which makes things much simpler.
The mission text can be accessed through the function keys, the tab button and the space bar. Once your first mission is over, you get into the city. You cannot repeat the first mission. If you do want to repeat it, you will have to opt for a new car and start afresh.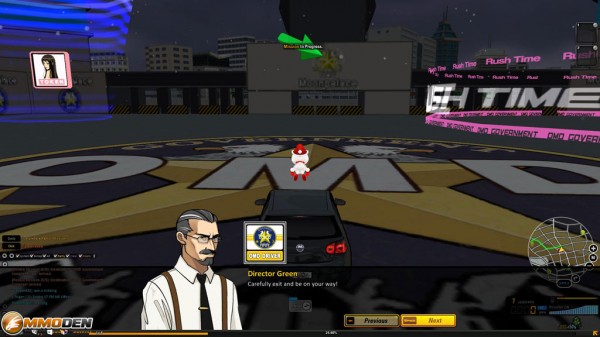 I Wanna Go Fast Game Play
The game play is divided into four cities. Each city has several stations. A station is a hub from where players can move on to quests and missions. These stations are also gateways to the battle dome. The battle dome is a stage where you can shop for parts to spruce up your car before you begin to burn rubber and race the other opponents. Players can race with one another and increase their points tally. The more your points have, the more parts you can buy for your chosen vehicle.
Apart from the stations and the battle domes, you can also drive your car randomly through the city. Your time in the city is completely yours so you can spend it looking for side quests and additional missions. These are usually very simple quests such as timed deliveries to other parts in the city. Your mini-map can come in handy here. The good thing about these quests is that you get a lot of points and it's the points that matter in this game.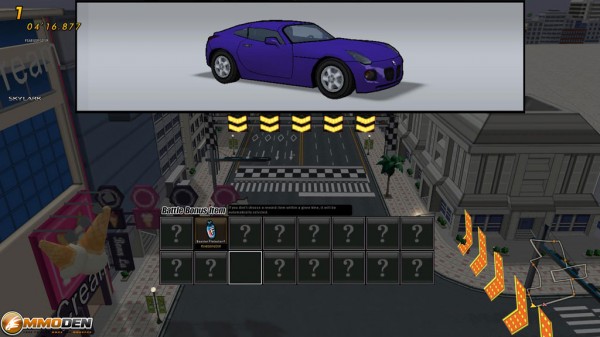 The fastest way to gain points and level up in Drift City is to go on the main missions. The sooner you finish your linear mission, the better are your chances of leveling up. Unfortunately, the main missions do not involve a lot of strategy and thinking. Your mini-map will show you where you have to be and you can follow the directions to reach it. It may have been a little more fun if the game required you to forge your own directions to reach a point. Most of the missions in the game are simple. You just have to go to a point and come back. After a while, you may get a little bored of it.
The more fun missions are where you have to crash into the HUVs or stalk a boss. These can be done with a little more panache and require a little more participation by the player. There are however time limits in missions as well as crash limits which makes the game a little more interesting and prevents it from being child's play.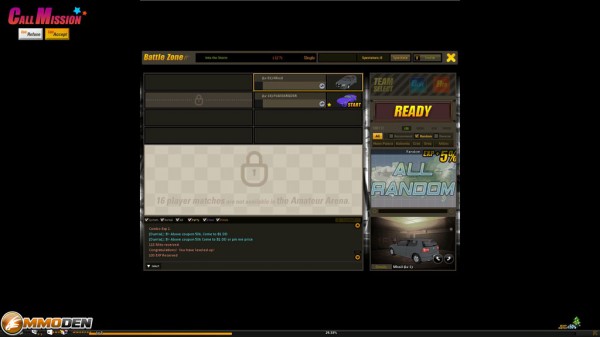 Welcome to Battle Dome!
The battle dome is an interesting feature in the game. Once you have completed the first 10 missions, you get access to the gateways to the battle dome. Here you can indulge in some good old car racing. This part of the game is much like any other racing game. The gateway to the battle dome is a lobby from where you can choose to race solo or in a team. Each race has a maximum of 16 players. Based on the size of your engine, the race is broken down into various channels. The smaller cars race separate to the larger cars with bigger engines. You can choose to drive lighter vehicles as well if you want to compete with those who are at a lower level than yours.
The downside to the racing is that it is not very realistic, even if it is a lot of fun. To make the racing more interesting though, there are special gateways, the entry into which offers you special boosts. Your driving skills will definitely help you here. However, if you are looking for a pure race game, this game is definitely not for you.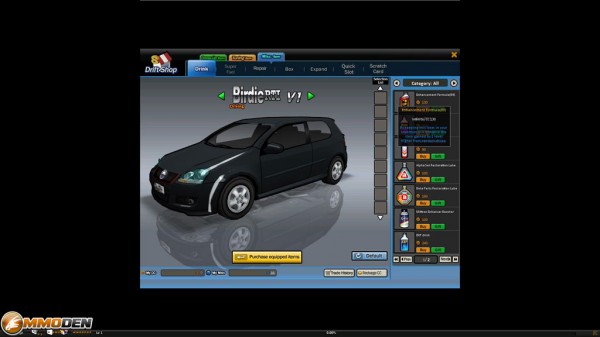 The Final Word
Though Drift City is quite an engrossing game, not everyone can handle the constant switch between the multiplayer racing and the single player old school RPG aspects. Drift City's game play can be really enjoyed by those who have a lot of time on their hands. There are lots of places to explore and lots of things to do which makes the game rather interesting.
Videos