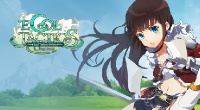 Ecol Tactics Online is a free to play Browser Based MMORPG that takes a player back to the gaming days of old with turn based combat and mercenaries for hire. Players will set out to defeat the monsters of the land, completing quests and gathers a group of mercenaries all meant to head deep into the Tower of Eternity and slay the most powerful foes and save the land from evil.
Along the way players will find new skills for the keeping or to enhance the powers of their mercenaries. Enchanting gear will also be possible, and necessary if a player expects to take on the most difficult foes. A coliseum awaits those brave adventures who wish to take on other fellow adventures on the sands of the arena in PvP action.
Check out my full first look video today and get an inside look at Ecol Tactics Online.
Don't forget to subscribe to our YouTube channel!