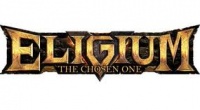 Eligium, the 3D fantasy free to play MMORPG from Frogster, while the game is still in Open Beta test, we are reviewing this game because the cash shop is open and it has been announced that there will be no further character wipes. So players who start playing now will get to enjoy their characters long after the game goes into full release. As we all know, there are many cases of games being in Open Beta testing for years. Yet their cash shops are open and the game is basically released. That isn't to say that there are not a few bugs here and there, but since the game is still in Beta, we won't highlight those too much.
Getting Started
When you first log into Eligium, you won't find too much that is a major difference from many other fantasy MMORPGs on the market. In fact when creating your character there is a bit less than what most of us have become accustomed to. Classes are all race locked, and the Panda Fighter is even gender locked. While the game does have some limitations there, these are not much different than other games that fit into the same genre that Eligium fits into. This isn't to mean that these things won't change over time as well, but for now they do seem limited.
Then throw in the fact that once you have chosen your class and gender there is nothing to customize on your character, so other than gear you find and equip in game, you will look like every other player of your class and race. You do get to choose which faction your character will side with and fight for, and also there is one unique feature that comes with character creation and that is the choice of your virtue. There are five virtues to choose from and each one gives your character some special abilities. Also when your character teams up with a player that has complimentary virtues you will benefit from some additional bonuses.
Gameplay
Gameplay is fairly basic and the game starts you out by walking you through a few different basic quests and gives you the choice of having some help with a fairly simple tutorial. If it is your first time playing a game like this, we suggest you take the tutorial. It is very non-intrusive and follows the quest line that you are going to end up taking anyways. Getting your first quest will send you off to talk to another NPC, the game does have a nice NPC linking system that allows you to click the NPC name and your character will run off in the direction of that NPC. This is also very helpful for when you are hunting down certain monsters. Instead of roaming the countryside looking for those monsters you can just click the monster name and off you go.
The Final Word
While Eligium is nothing ground breaking, for gamers who are looking for a new world to explore and enjoy fast paced action oriented combat. Eligium may fit nicely on your hard drive. The graphics are decent, and the sounds add great atmosphere to the game. The unique skill animations are fun to watch and even more fun to perform. The little things that are unique in the game are what really shine. Mostly the Mount/Pet system, the aforementioned skill system, and a few others. So there is certainly something here that can pull you in for a long time.