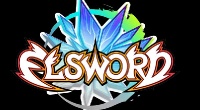 In the world of Free MMORPGs, nothing compares to a side-scrolling beat-em-up fun. The problem, however, is the same as it is for any other genre of MMORPGs. There are too many titles to choose from, but only few deliver what gamers expect – non-stop fun. Elsworld is one of those few games.
Based on manga, Elsworld is the first game published and developed by Kill3rCombo. The company, based in California is a joint venture of game industry giants Level Up! Games and KOG Studios. Although both the companies are in this industry for a long time, Elsworld is essentially a unique experiment for both of them. This bright and colorful free to play MMO is a blend between comic books and animes along with a lot of RPG element. However, Elsworld is not just a game, it is a complete franchise in Korea with its popular manga comic book. Yet, in North America, Elsworld is one of the few side-scrolling games which deliver story-driven action.
The Basics
Elsworld offers a truly beat-em-up style gameplay. There is a lot of combat both in PvE and PvP style. So, basically gameplay involves the traditional dungeon explorations and PvP combats. Speaking of combats, both PvP and PvE are interesting and exciting. You will find a lot of unique enemies, but in as you level up, it might start to seem a little repetitive. However, one thing that keeps the fun rolling is the growth of character.
The character starts as a child and eventually they age and mature with time. You will see a change in height voice and the personality of the character as the game progresses. Yet, this is a feature which will require you to keep coming back day after day and years after years. The skill system is almost the same as it is in any other MMORPG-you just gotta keep learning.
Controls are rather easy as this is a 2D side-scroller. You simply scroll left and right using the arrow keys. Then there are the typical X, Z, C controls which are very easy to get used to.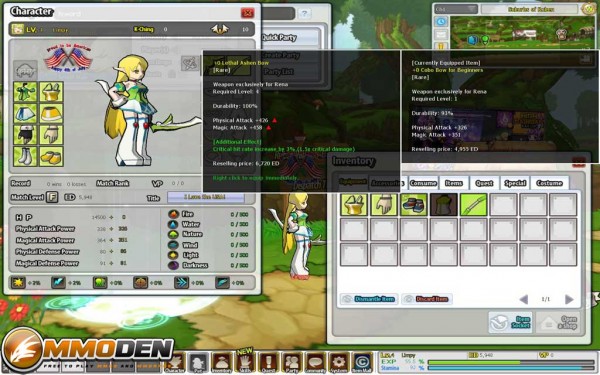 Classes
The game starts off with the typical character choosing phase. Elsworld offers only three characters for now. Each of the character further branches out into two classes.
Elsword – Elsworld is your master swordsman. He can deal heavy damage using his sword or equally excellent melee skills. Weak in defense skills they are also the ones to get easily damaged.
Aisha – Aisha is the powerful mage who uses her staff to deal maximum damage. She can take on a group of enemy at a time.
Rena – She is proficient in using bow and arrow. An excellent choice for long range attacks but her close combat skills are also unmatchable.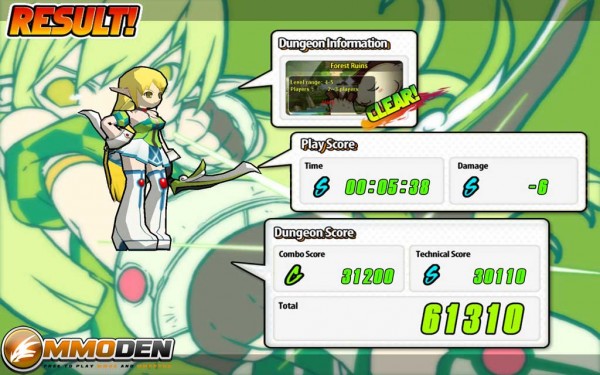 Getting this Party Started
Like all good MMOs, Elsworld also starts with a tutorial which is also accessible later in the game. The tutorial is quite a helpful one, unlike what we see in most FTPs. It will help the players in getting acquainted with the game world as well as other characters. Once the tutorial is over, an NPC lowe meets the player in the ruben village and assigns the very first task. As we mentioned earlier, the character start off as little kids. Their appearance and personality change as you start earning more experience.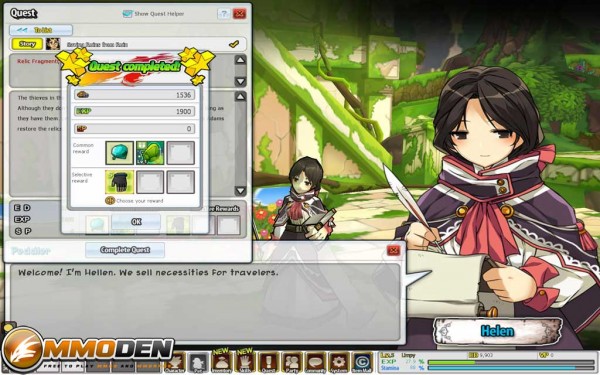 Quests
After the tutorial you can explore the game world, take on quests and get involved in some PvP action. Questing works the same as in most MMORPGs. You meet NPCs and they offer you jobs. You can also get quest and jobs from bulletin board in the game. There are four types of quests in the game; epic quests, general quests, class change quests and skills quests. The quests don't have anything much unique to discuss. You will have to kill a certain number of a specific monster, or you complete a map on certain difficulty level. However, the anime inspired colorful side-scroller makes everything seem really exciting.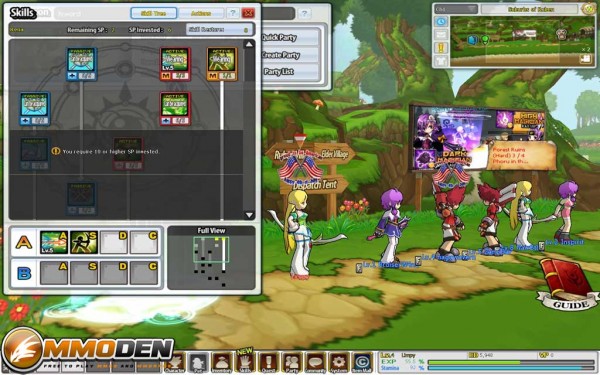 PVP Mode
Although the game offers a lot of combos to make the combat exciting, they all kind of look the same. Yet, over all PvP is exciting, especially in the early levels. You can get involved in several different types of matches including Team Match, Team Death Match, and Survival. What adds to the excitement in PvP combat is the fact that the game is very fast paced. This makes PvP pretty competitive. Combats and quests can earn you XP, VP and coins. While XP helps in progression, Vp and coins can be used to purchase items in the game.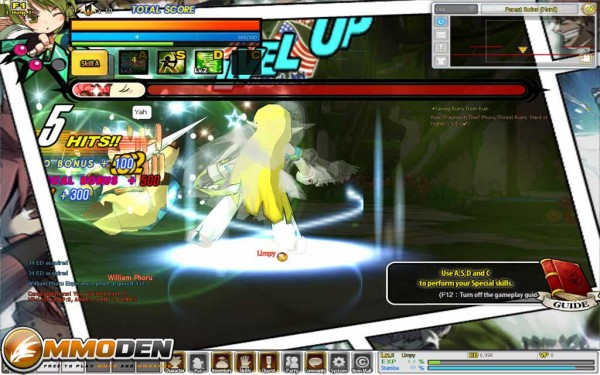 Graphics and Sounds
Elseworld's comic style bright and flashy graphics are really a treat for the eyes. This is one thing that the gamers really love about this game. The characters are cute, even the monsters. However, if there is one thing we must complain about, it is the environment and which is pretty bland at few places. Yet, the way it rotates along the simple left right movement is really amazing.
Sound is typically anime inspired. Effects are good, music sounds familiar but there is one thing which makes Elsworld different from most FTP. It is the voice acting. Yes, you'd be surprised that the characters actually speak during the cut scenes.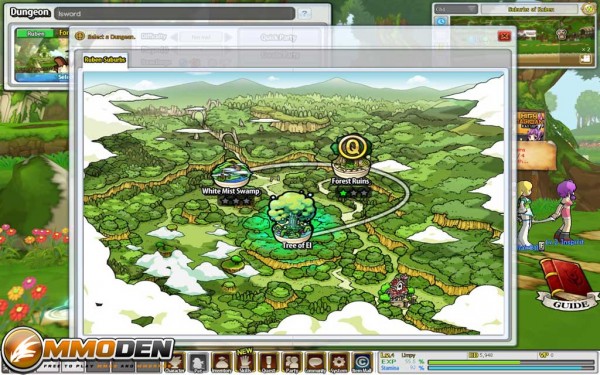 Pros and Cons
Pros:
Graphics and visual appeal is a thing we love the most about this game.
The gameplay is very fast paced and action oriented offering action fanatics an exciting FTP to enjoy.
The way characters grow and progress is not only interesting, it's engaging.
Cons:
Combat gets repetitive at time
Fast-paced action mated with stylish 2D side scroller, it makes the screen freeze when a lot is going on the screen.
English speaking gamers might get a little annoyed by strange translations.
Only three available classes to play.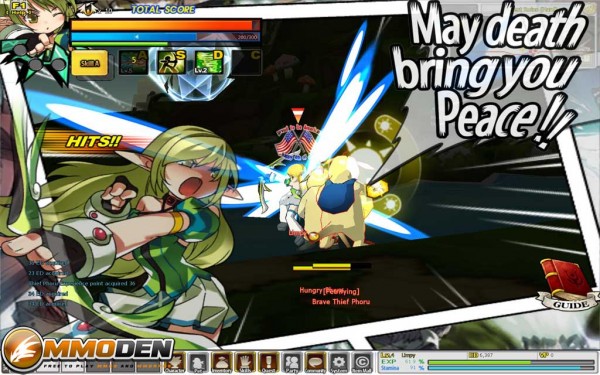 The Final Word
If you are a serious anime fan and love the cute pop-eye characters, then Elsworld is a top recommend MMORPG for you. For everyone else, there is still a lot of fun to explore. The game is fast paced which is enough to keep you engaged for hours. Since it's a FTP, all fantasy RPG fans must give it a shot.