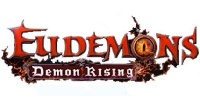 Following the popularity of MMORPGS, almost every game developing company decided to jump in and try their luck. However, only few free MMORPGs are worthy enough to gain huge popularity, and few mange to maintain their standard through the time. Eudemons is a 2D fantasy online game which celebrated its fifth anniversary in 2011. The game which merges the western and oriental world in an exciting and captivating gameplay still maintains a huge fan base.
Eudemon is published and developed by china based company NetDragon Websoft. Other titles from the publishers include Conquest Online and Disney Fantasy Online. NetDragon has also developed a new version of Ultima online. Eudemons is quite different from all other games. It is a fast rate game play where players get to level up really fast and have a lot of fun with demons.
The Game Objective
The game is a perfect blend of oriental and western atheist perspectives. Imagine having your own chance to breed demons. It does seem rather awkward for youngsters but today this is what kids get fascinated by. Players have the chance to hatch, raise and train their own personal demons in Eudemons. These demons help them in battles and each player has up to two demons at a time. There are more than 30 different and unique demons with different skills and abilities. There are three main classes in of eudemons:
The Warriors: These have the ability to damage their opponent with strong attacks and have superior defenses. However they lack other skills which require long range attacks.
The Magicians: Yes, the game has magic and enchantment not just grinding. Magical eudemons are capable of dealing with massive damage and use their skills to heal. This makes them very good in combat against the opponent and compensates their less defensive and hitting capability.
The Paladin: This is a hybrid species between the Warrior and Magician species. Therefore, they are a combination of both power and magical abilities. They are probably the best of the three eudemons and most liked by children and adult players.
It is TQ Digital
Those players who have played other TQ Digital games will feel at ease with Eudemons immediately they start the game. They all have the same features, core game play and interface. Players who have played games like Zero Online, Conquer Online and Crazy Tao will find minor differences in Eudemons. Nonetheless it is equally enjoyable and a wonderful experience.
Beginning the Game
There are limited options as far as other games from MMO are concerned. This is because it is a TQ Digital characteristic. The only options available in selecting the characters are; gender, avatar and one of the three eudemon classes. One very impressive feature of the game is convenient auto movement features of the game. This feature is also called path finding which allows players to move and locate NPCs. There is a drop list which allows players to access nearby spots for hunting outside their town. This helps because players never get lost.
There are some negative features of Eudemons. Firstly, the game is too easy. Killing the opponent is too soon and seems like the levels end too soon. The "WindBeads" used by the magician tackles dozens of monsters with only a few spell attacks. Secondly, the XP skills are unimpressive and poorly designed.
In fact, are there any XP skills at all? There is a yellow meter above the hotkey, which fills up when XP skills are strong. However, they last for 20 seconds only and annihilate the enemy with a single hit. It is not until level 29 that players actually get XP skills enough to deal with 12,000 damage hits and 150-500 spells.
The yellow meter fills up automatically and players don't have to do much. Leaving your monsters in a safe spot will work well enough to get XP skills. This is what makes the game rather uninteresting for adult players. Youngsters would get awed by the idea of owning a demon but adults need more than this.
There are online walkthroughs available online and guidelines for beginners. However players who have had experience with TQ Digital wouldn't need them.
The PVP Element
The PvP element is quite strong in the game, especially after you reach level 35. After reaching that level, anyone can attack you and take away your goodie stuff. This is one of the reasons why some players complain about the system being unfair to new players. Driven by greed, some high level players turn completely into goons and rob every newbie they'll come across. This makes it essential for new players to join a legion or spend some real hard cash for upgrades.
A Living Breathing MMO
One of the major reasons why eudemon is still popular while most of its contemporaries are dead is its constant updates. The game is kept alive through updates and new features. Some of the major changes we have seen were made in 2008 when six new features, 10 new eudemons, 5 new quests and one new class was added to the game.
Graphics and Audio
The graphics are impressive as always. MMO has definitely improved the original looks of Eudemons and the sound effects are simply awesome. The Eudemons look like Pokémon monsters and are quite amusing. The game is generally ideal for young kids who need to start getting online experience and with safety. There is no gruesome effect for parents to worry about and this makes the game ideal for beginner children.
The game setup is very impressive and color contrast definitely impressed most players. TQ Digital has gotten the right effects for sure. It does support PvP but is not as satisfactory as it could be. There is need for some changes to get the right attention in future.
Pros and Cons
Pros:
The unique pet system and they way it evolves definitely tops this list.
Path finding is one of the interesting features in the game.
A lot of players and an active community add to the overall MMO experience.
Cons:
Number of classes is disappointing.
Graphics seem pretty dated.
Skill system is poorly designed.
The Final Word
Although the MMO industry is evolving at a remarkable pace, there are players who are still loyal to their very first titles. Eudemon is also one of such games which keep their fans coming back for more. However, when compared to modern MMOs, it is quite lack luster at few places. Anyhow, the pet system is ever as exciting as it was in the beginning, and you might find it a bit more appealing and captivating than numerous new games. So, forget the graphics and give it a shot.