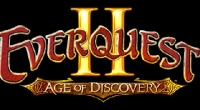 This 3D fantasy FTPMMO is rooted in the early days of massively multiplayer online role-play games. You don't have to be an EverQuest veteran to appreciate the storyline and gameplay of the sequel. The massive game world combined with a huge selection of classes and skills makes this free MMORPG one that players will come back to again and again. So stick around and we'll determine if old dogs can really learn new tricks.
Developed and Published by Sony Online Entertainment, EverQuest has made a comeback with EverQuest II which was released on November 8th, 2004 as a subscription based MMO. In February of 2006 dedicated PvP servers were added to further gameplay beyond the traditional EverQuest PvE. August of 2010 marked the relaunch of EverQuest II — also called EverQuest II: Extended — as a free-to-play MMO complete with a cash shop. The original EverQuest was released on March 16th, 1999 and really set the standard for MMORPG games.
Over the years Sony Online Entertainment has released over 14 expansion packs for EverQuest, and is still expanding. When EverQuest II arrived on the scene, it was nice to see a new addition to the family. While the original EverQuest is a classic in many ways, in my opinion, it has run its course, yet it still has a solid and loyal fanbase of players. The sequel features new and improved gameplay and graphics. While it is a FTPMMO, it does have its restrictions.
The Everquest Story Continued
Let me start by saying that if you've tried EverQuest previously and weren't thrilled, don't write EverQuest II off just yet. Sony Online Entertainment has done an absolutely marvelous job with creating a sequel that is not only superior to the original, but blows all other comparable MMOs out of the water.
EverQuest II takes place in Norrath; the same fantasy world which the original EverQuest was set. However, the sequel picks up 500 years after the initial EverQuest. What makes EverQuest II unique is that it's not quite a sequel as it is set in a parallel universe of sorts—the Age of Destiny. The story picks up where the gracious, good natured sorceress Queen Atonia Bayle of Qeynos is collaborating with her allies in an effort to rebuild Norrath. But, of course, the forces of evil are attempting to rule the world. Those evil forces belong to none other than Lucan D'Lere, Overlord of Freeport.
Character Creation
If you enjoy creating your character, then brace yourself because EverQuest II's character customization will rock your world. Class selection stands at a staggering 24 different classes to choose from. Most class options are geared to either good or evil. There are a few classes which are more neutral. The class selection in EverQuest II ranges from the standard Ranger and Wizard to some very anomalous hybrid classes. One very unfortunate point that I need to make is the significant restrictions placed on non-paying players in this area. Non-paying players only have access to 8 of the 24 classes and only 4 of the 19 races. Hopefully this will be amended at some point and the developers will offer FTP gamers more selection.
Gameplay
Your exploits begin in Norrath and no matter where you go, there will always been a NPC willing to give you a quest to complete. An avid role-play gamer can really appreciate a FTPMMO that keeps you on the move. EverQuest II is assuredly a no grind zone.
Gameplay in EverQuest II is surprisingly faster paced than the original. Combat feels much smoother as well. Another notable improvement is the addition of combat skills for the melee class. This makes battling much more fun and gets rid of that auto-attack where you sit with your fingers crossed while the battle—I'm happy.
Speaking of skills, the skill trees in EverQuest II are awesome. As an apprentice, when you level up your skills are automatically learned. Skill ranks progress in strength starting with Apprentice and progressing through Journeyman, Adept, Expert, Master, and finally Grandmaster. Unfortunately, free-to-play gamers are only allowed to progress to the Adept ranking.
Second Time's the Charm
No one wants a game that leaves you bored, or worse, grinding. We want something that we can immerse ourselves in. Isn't that the point anyway? The developers know what their fans want and really stepped it up when they created EverQuest II. There are multiple activities that players can partake in; and while these activities don't further your character's progression, they're just plain fun. These include fishing, guild meetings, and role-playing activities. Are you ready to get your own place? Take the step into home ownership by buying an apartment or house. What's more, you can store items in your house and even decorate it.
Another system in EverQuest II is one which was implemented in the first EverQuest—the Alternate Advancement system. The talent trees play a very important role in helping gamers customize both the skills and abilities of their character while working to master them. Above and beyond the talent trees, each race possesses its own "traditions." These traditions form a tree like that of the talent tree as players receive a single "tradition" point once every 10 levels. The abilities learned in the tradition tree further add to your character's individuality.
The – Ing's of Everquest – Question, Gathering, and Crafting
I don't think it's possible to play EverQuest II and run out of things to do. The number of quests are simply staggering and include everything from solo hunting and courier quests to more complex quests which involve multiple players. EverQuest II also provides intriguing quest chains. The storylines really grab your attention and make gameplay more worthwhile.
The gathering and crafting systems in EverQuest II are pretty run-of-the-mill in terms of selection. Items may be gathered or collected as loot. Crafting is very interactive and requires your full attention. For example, you might prick yourself with a needle which will need to be bandaged. Crafts aren't a one size fits all kind of deal—when crafting, there are things you can do which increase the quality of the finished product. This crafting system is state-of-the-art and can easily be compared with the pay-to-play crafting systems in games such as Dark Age of Camelot and World of Warcraft.
Graphics and Sounds
The graphics in EverQuest II have come a long way since the graphics in the original EverQuest; which were considered cutting edge at the time of its release in 1999. The release of EverQuest II came complete with all new character models for each race—including the NPCs. The attention to detail and use of color in EverQuest II is remarkable; as are the sound effects and background music. This combination of gameplay, ambiance, and surround sound capability create an environment where gamers can find themselves easily engrossed.
The Final Word
The bottom line is that EverQuest II is arguably one of the top premium free-to-play MMORPGs available today. The depth in EverQuest II is fabulous—there is a tremendous amount of variety and so many options packed into a massive game world. The graphics and sound are first-rate and create a very immersive ambiance. My favorite aspect of EverQuest II is the enormous character customization options. Character development and skill progression gives gamers the ability to write their own story. In EverQuest II, no two characters are alike.
While I could go on and on about how great EverQuest II is, the unfortunate truth is that FTP gamers will face a significant amount of obnoxious restrictions. I can understand when developers utilize a cash shop to obtain a profit, however, limited the free content really doesn't make it a FTPMMO because you cannot experience the game in its entirety.
Something else to keep in mind prior to downloading EverQuest II is that the download is quite demanding; it will only run comfortably on higher end computer systems—especially if you want it to run in high resolution.