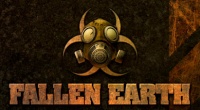 Every now and then, a new genre is created in the free to play MMO world and within a few months, it becomes outdated and overly cloned. However, what remains always fresh and new is the fusion of two genres. There are games which merge RPGs with shooters, and some blend shooters with strategy, but it is always a breath of fresh air no matter what the merging to see this take place. So, what do you say about a game which brings both FPS and TPS along with an RPG gameplay in a futuristic setting?
Has to be a blast, right? Surely, that is the reason why Fallen Earth bagged the 'Best Online-Only Game' title as well as the runner-up spot for 'Best New MMO' in 2009. Unlike most FTP MMOs, the game has only improved ever since. The game was originally developed as a pay to play by Icarus Studios based in North Carolina. However, it is now developed and handled by Reloaded Productions. As of June 2011, the game was purchased and published and re-launched as a free to play MMO by Gamer First.
The reason behind the game's immense popularity from the very beginning is its unique blend of TPS and FPS. Other than that the game has nothing extraordinary to offer except maybe the back story which is set in a South East Asian Region instead of Europe or China. Let's find out more about that.
The Backstory
The story starts from the not-so-distant future, and strangely in the region somewhere between India and Pakistan. A deadly virus known as the Shiva virus has spread in the region killing numerous people and disturbing the peace and balance in the region. Things go so out of control that a nuclear war gets started in the area.
In the meantime, the US government is near collapse and GlobalTech Inc is buying everything including the Grand Canyon in Arizona which it soon turns into a commercialized Fairland. The virus soon reached North America. Every where it goes, it brings destruction. There are only a few survivors left but many factions. The powerful ones are in a constant battle of rebuilding the old world or destroying it completely.
Factions
Offering a break from the usual MMORPG format, Fallen Earth is a class-less game. So, there are no warrior, mages and rouges to choose from. The best part is, you have complete freedom to build your characters using the points you earn. This kind of gives this game a flexible skill tree. Yet, there are factions, a half dozen of em'.
CHOTA – Abbreviation for the 'Children of the Apocalypse'. They are the survivors of the Shiva Virus. Enraged by what modern science unleashed upon them, they are completely disgusted of it. They have gone back to the primitive technologies and lifestyle destroying every single bit of the modern world.
Enforcers – Enforcers are on a completely different path from CHOTAs. They want to restore the progressive modern technological world that has been lost to the war and epidemic. This faction was formed by law enforcement agents and military units left after the fall.
Lightbeaerers – The light bearers believe that the only path to enlightenment is spiritual development and mutation. Lead by Shakti, they strive to restore health and safety to humanity. Through time they have acquired spiritual powers.
Techs – Tech's core value and mission are very close to the Enforcers, only less forceful and dominating. Tech is a group created by engineers and technicians who believe in defending the achievements of humanity and working towards further advancement in technology.
Travelers– Travelers are like the Italian mafia of the Grand Canyon. Whether you need to cut a secret deal or find a rare weapon or teach someone a little respect, travelers are the guys you need. Like the mafia, they have what you call 'families'.
Vistas– Vistas are the environmentalists. They believe that the earth could only be saved by preserving the environment. However, they are not completely opposed to technology like the light bearers and CHOTA.
Gameplay
One good thing about Fallen Earth is that it uses real locations and thus feels quite reality based, though we do not expect such a future. The game uses the topographical map of the actual Grand Canyon. You'll see a number of destroyed buildings and outposts every where. It starts with a tutorial which really helps in understanding the controls and combat in the game.
Now combat is something you need to learn before jumping into the game. Unlike the typical point and click mechanism, it requires the player to aim at the enemy. Remember what we said about merging the TPS and FPS elements earlier on. If nothing else, this feature does give some freshness to the typical RPG players.
There are the typical quests you can take from the NPCs scattered around town. Questing will get you points just like in any other game but the best thing is how you progress and level up. Since it is a classless game, there are certain skills and attributes you can use to build your character according to your liking.
Due to this classless skill based character system, the crafting system becomes a very important part of the overall gameplay. No doubt, it must be the most well developed aspect of the game. It requires you to gather material and equip your characters with the right training. The items are dropped by enemies but a better option is to gather them yourself. So, don't hesitate to get your hands dirty scraping the wastelands. Also, crafting doesn't require the player to halt other activities. Items may require a few minutes to a couple of hours to be created. In the meantime, you can continue your usual quest, killing enemies and all.
The map is definitely a large one. So there is a mount system available after earlier levels. Now, in the post apocalyptic world, you can find mutated animals as well as high tech military vehicles to drive you around the canyon.
In Fallen Earth, you'll find your major concern to be character development and questing, but PVP can turn out to be a real challenge. To take part in the PvP, you simply have to flag yourself in the open world PvP and get ready to be attacked. There is also an arena style match node called Blood Sport. The FPS style crosshair makes it fun, but be warned of lags and bugs.
Graphics and Sounds
When it comes to graphics, Fallen Earth could really be a great game if developers had bothered to pay a little more attention in this area. Graphics seem pretty lackluster in almost every area. The animation is not very inspiring and there are a lot of bugs. It seems like a game from the early or mid 90s.
The sound too is not very impressive. Nothing feels very original. The usual booms and bangs are what we usually hear in battlefield games. However, the balance is good and there is hardly a point where you feel like your auditory sensors would explode.
Pros and Cons
+Unique back story and post apocalyptic settings
+Crafting system is very well developed
+Skill system and progression is smooth
+FPS elements
-The combat gets awkward at times
-A lot of bugs and lag make it irritating
-Lackluster graphics and animation
The Final Word
Fallen Earth is not a bad game. In fact, it gets totally unexpected at few points. The classless system gives a really fresh feel to the gameplay and progression system. So, even if you are not a fan of worn-out graphics, we recommend at least one visit to the post apocalyptic Grand Canyon.