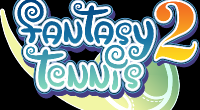 It is true that most Tennis players do reside in our fantasies, but '
Fantasy Tennis 2
' is not really about that kind of fantasy. In fact, it is a
free to play MMORPG
about tennis. So, take it more as a tribute to the game, and well, if you insist, to all the gorgeous players of that game.
Fantasy Tennis is developed by SoftNPIC. The European and North American Versions are published by Alpalaya while different publishers publish it in other, mostly Asian regions. It currently has a great number of worldwide members and not to mention the members range from tennis-maniacs to those who don't even know how to handle the racket.
Since sports games are one the most played genre of video games, Fantasy Tennis came as very first, and up till now the only one based on tennis, MMO sports game. This fact makes the large member base quite understandable, but it isn't just the only reason. There are a lot of features that make Fantasy Tennis and addictive MMO.
The Storyline
Like any great MMO, Fantasy Tennis does have its own storyline and it does involve god and goddesses. The Fantasy land was created by a goddess, Isis when she was betrayed and banished by nine evil, power hungry gods. She also created eight guardians to look after the fantasy world and protect it against intruders. Now, the goddess, who probably understands the importance of sports for a happy and healthy community or perhaps she's just a Federer's fan, holds a tennis tournament every year. The winner of that tournament gets to get a special gift from the goddess.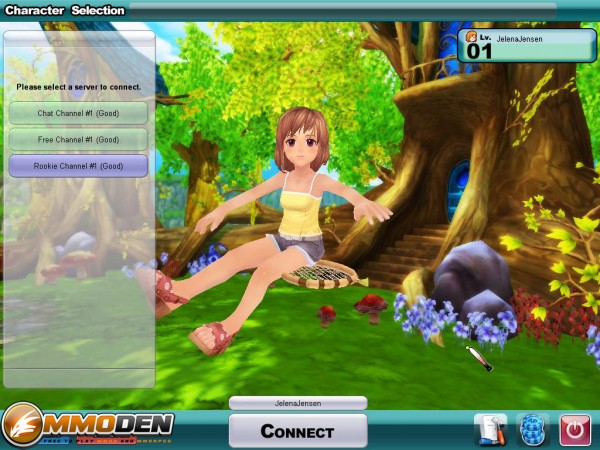 The Gameplay
Now the story sounds interesting enough, the gameplay is far more engaging than most expect from a classic free-to-play sports MMO. However, the very first part i.e. character selection and customization can be a tad disappointing. Actually, there is no customization, just a choice between male and female. Players do get to allocate their starting points.
The game starts with a tutorial, which is an easy way to understand the easy controls. The tutorial is enough to learn simple shots that will help you keep winning in the earlier stages, but the going gets tough as the levels advance. Yes, it does have a level system which will help most in battle mode.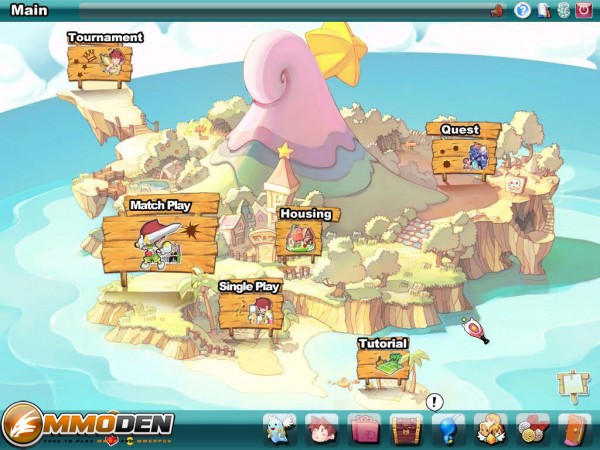 Game Modes
If you are into MMO's that involve massive role playing and characters with mystical skills, then maybe you won't mind the strangeness of tennis tournaments in supernatural worlds. There are a total of seven characters in the game, all of which can reach the maximum level 60. In order to get to level 60, a player has to use different player modes and channels.
The Basic Mode of Fantasy Tennis lets you play tennis while following the standard game rules…. just like in the real world! But in the second mode, Battle Mode, things start to get interesting. Here, the player gets items that can influence the match and be valuable for defensive and offensive gaming. The player has to make sure that they don't miss hitting any balls while trying to dodge the defensive items thrown at them by the competitor.
The next mode is called the "Battlemon Mode". Here, real opponents are pitted against each other in a doubles game. Your Battlemon becomes your doubles partners. These handy partners are available at a shop built within the game. But while shopping for them, make sure that you study their properties carefully as each has different advantages and disadvantages.
Apart from these three gaming modes, the additional ones are Chat Mode and House Mode. The first one gives players a chance to get to know Fantasy Tennis players from around the world. All you have to do is create a new chat room or enter an existing one based on your preference. The house mode lets player buy items from the online shop to decorate home for their game avatars or Battlemons. You can even visit, feed and take care of them.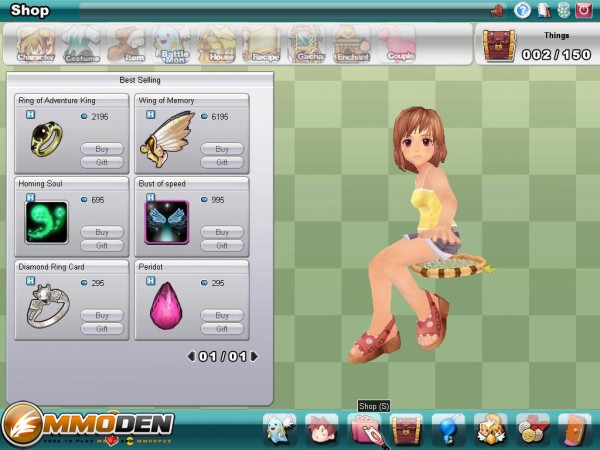 Shopping and Items
As you play and win Fantasy Tennis, you will see your collection of gold is building up. This gold can be spent at the shop where you have a choice of different items to purchase from. Some of these are necessities for a good tennis player, like new rackets and sports clothes. Others things include bigger, better characters and Battlemons. If you see a strange blue chip against an item, it means you won't be able to purchase it with game gold and it requires some real cash. These items include hair styles and colors, face styles for your characters. But there are still many items to buy for those of us who don't want to readily part with some hard earned money!
The freely available characters are LunLun and Niki. If you don't like them, there are 3 others that can be bought with AP or real money while 1 character that needs gold.
Players can also buy fruits and veggies to prepare food for their pampered battlemons from the given recipes. Feeding them can also gain you some much needed battle points. But beware, these pets can be both good and bad. There aren't any guarantees.
And lastly, Fantasy Tennis helps bring out the inner interior decorator in you. The game has its own housing system for the characters. You can buy furnishings and tools to spruce it up a bit. The ultimate objective here is the same as well, keep your Battlemons happy and get richer and stronger!
The Final Word
Fantasy Tennis is a fantastic 3D sports MMO, especially for those looking for something new to tryout. But if you are looking for a serious tennis simulator, then this game is not recommended at all.
Fantasy Tennis is a Mario Tennis look alike but lacking in character development. Despite all of its drawbacks, the game can be engaging, pitting a player against players from around the world. You can use a variety of swings, serves and guess what else? Spells! Players do need lightning quick reflexes and a razor-sharp mind to win a match!
Videos