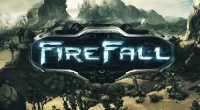 Firefall is a free to play Sci-fi MMORPG where players will take on the role of the Earth's savior from the invasion of The Chosen or the other antagonistic evils that plague the world. The player will take on the evils of the world in one of several different battleframes. Using experience gained and resources found to upgrade their battleframes with new skills, better armor and weapons, and additional enhancements.
PvP modes show of a the broad scope that exists in the games combat system. With several modes available, players will have to master both horizontal combat, but also vertical aspects of the game and the jump jets are a major combat tool in both PvP and PvE.
Check out my full first look video to see more of that Firefall has to offer.
Don't forget to subscribe to our YouTube channel!