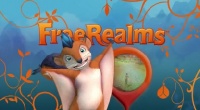 If you're looking to keep your child entertained or to entertain your inner child, Free Realms promises loads of E rated fun! Before you read any further, forget what you've come to expect in the world of MMORPGs or even free to play MMORPGs.
Free Realms has taken the classic MMORPG style and turned it upside down. By injecting many of the features we love from MMO's and adding more gameplay modes from just about every game genre in the market. They have found a fusion that will keep you playing for hours and wanting more.
Something Different
As the modern age progresses, the list of concerns a parent has seem to multiply exponentially. One major parental concern is Internet safety. As a parent, should you allow your child to play online games? What is safe and how much supervision is required? Sony Online Entertainment has answered that question, specifically in the world of MMOs.
SOE officially released Free Realms in May of 2009 after a sneak peek back in 2008. Targeted at the 17 and under crowd, Sony's take on MMOs is fun. The sky is the limit, have fun, and do what you want. Bottom line, you rule!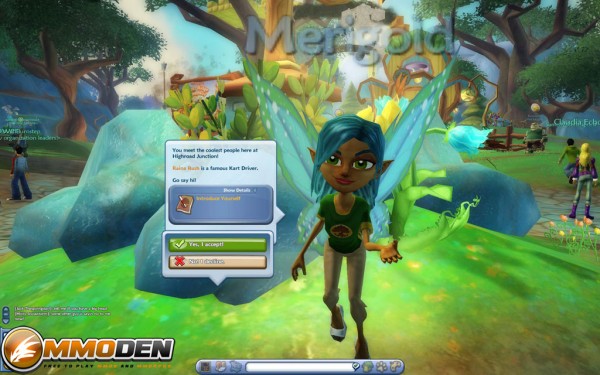 Catering to the Young and their Parents
Free Realms requirement to sign in online and launch from the official web page is most likely due to the safety concerns of the young users. However inconvenient that may seem, it is reassuring to parents. Another safety perk Sony integrated into Free Realms are the ample parental controls which are available to the large population of free to play members.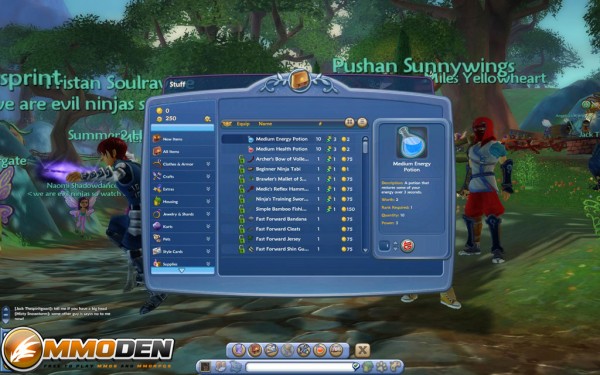 Pay to Play?
Free to play members can enjoy almost all aspects of the game, however only to a certain degree. Currently, paid membership offers you more options as well as the full 14 jobs. However, to access roughly 400 some odd items and quests you must be a subscriber. This does raise a question; will any if not all of the future add-ons require a paid membership? Something for free to play users to think about and for Sony to consider with the size of their user base. Currently, the player base is staggering where it stands at over 2 million users. SOE states that 75% of its registration base is 17 and under and 43% is under age 13. Players may deduce that the free to play portion of the game isn't satisfactory and will lean toward the upgrade to further game play and enjoy the additional options.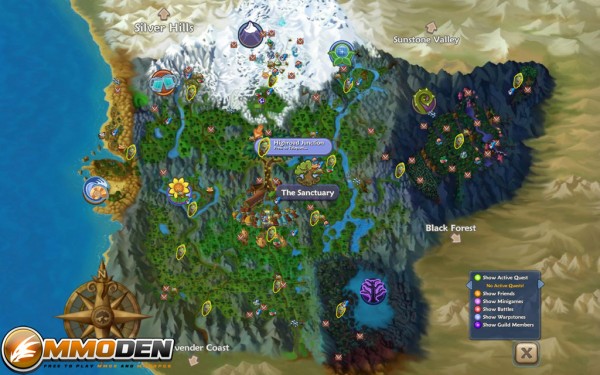 Loven Some Colors
Free Realms graphics are superb utilizing vibrant, eye catching colors through a cartoonish faux. The interface is extremely user friendly, obviously given its key demographic. Prior to signing up, you are only required to download a single, small plug in. Once that is completed, you can start creating your avatar and chose a name. Now the fun begins! Naming your avatar can be done one of two ways; creating your own unique name and submit for approval or use a name generator reminiscent of a casino slot machine.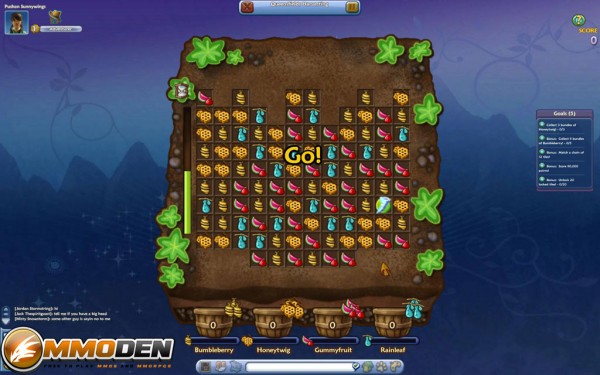 Characters Limited
The process of creating your character is just as simple and user friendly as every other aspect of this interface. You are given the choice between a Human or Pixie avatar; however their differences go only as deep as their appearances. Your choice in avatar will in no way affect your choice of profession. Next you can customize your character's appearance by choosing everything from eye and hair color to face type and skin color. You can even add face paint. The combinations are endless and a lot of fun and creativity can go into this portion of the game.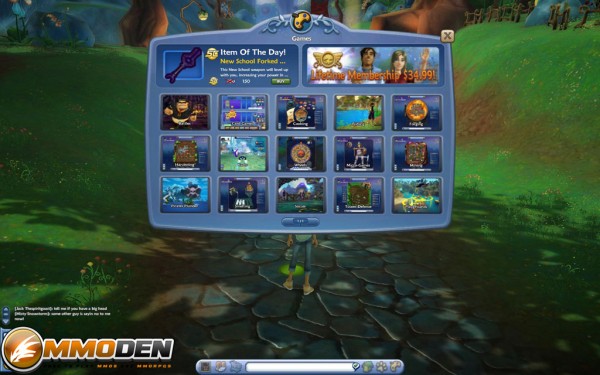 Moving Around
Now on to actual game play. Navigation follows the same simplistic template as the rest of the game and directions are given orally. Users have the choice of their preference between point-and-click or the W, S, A, D and arrow keys for navigation and camera controls.
Your choice in profession or 'job' will lead you through a series of quests with multiple objectives. Those objectives consist of the completion of different mini games and the end result is XP points that further your career in Free Realms. Job options, which are quite vast, are as follows: Ninja, Soccer Star, Fisherman, Archer, Chef, Wizard, Kart Driver, Blacksmith, Brawler, Medic, Postman, Demolition Derby Driver, Warrior, Postman, Card Duelist, and Miner. Everyone is bound to find something that they like. You are allowed to switch between jobs, so don't stress over your decision.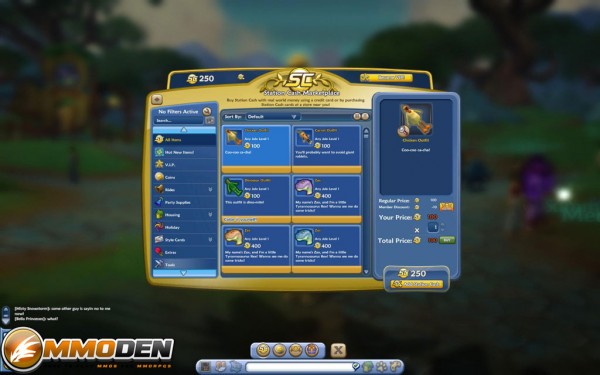 The Final Word
Free Realms has what I would describe as a subcategory. The racing category, complete with a whole other series of mini games, is practically an MMO in itself due to its depth and size. Free Realms is quite expansive and one would be very hard pressed to become bored while playing this RPG. The variety of mini games is extensive and there is something that everyone is sure to enjoy.
The variety and depth to this game is amazing, a solid population, as well as vibrant graphics makes this a great play. Adopting many ideas that have made Eastern games so popular Sony has broken the mold again and it has paid off. Not only for them, but also for the games players, free and subscription alike. With so many things to do, and do more than once. Free Realms is bound and determined to occupy plenty of your time. As a fellow MMORPG gamer, I give Sony's Free Realms my seal of approval. Keep up the good work Sony!
Videos