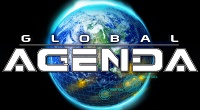 When it comes to Free MMORPG's, we have seen sci-fi, we have seen fantasy (a lot of it) and we have seen blends of both. In fact, these seem to be the only genres we have been playing in the MMO realm. It seems like the game developers are failing to realize that the bandwagon has to stop somewhere. Strategy, RPG or FPS, every MMO seems like a version of another. Thankfully, somewhere on Earth a game development studio was hit by a sudden bolt of creativity and they developed a game that hails a genre of its own.
We are taking about Global Agenda – A new and polished, and recently free to play 3D MMORPG Shooter by Hi-Rez Studios. The game was first released as pay-to-play in 2010 but the team decided to go free to play in 2011. It received several awards and nominations, and even before it was launched, it earned the title of Most Awaited Game of the Year. Talking about the genre, the developers like to term it as a 'spy-fi'.
A Quick Overview
Global Agenda is basically a TPS set in futuristic settings. When we say it is a spy-fi, we mean it is a combo of science fiction and spy-game, something we haven't seen done in the MMO-land so far. The game has too much original content. It is one of those few games that simply overlook the over-repeated. Global Agenda is also very much appreciated for maintaining the same quality even after turning into a free-to-play. The game has plentiful MMO elements as it requires a lot of team effort from the players.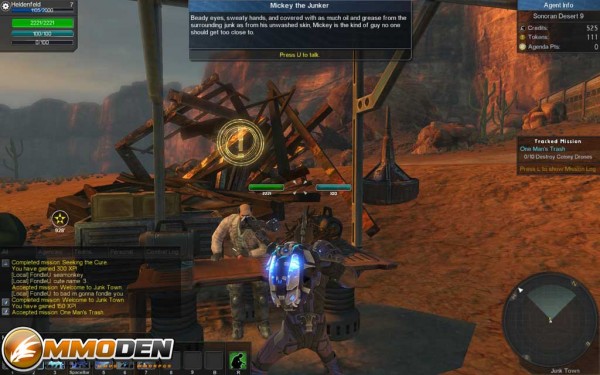 The Storyline
While most gamers are not used to giving much importance to the storyline, but Global Agenda has one of the most interesting ones. Also, the storyline is quite crucial when it comes to understanding the situation and getting personally involved in the game. To make it even better, the developers have released several pieces of fiction related to the story.
So, it goes like this. After the outbreak of Neural System Degeneration Syndrome in East Africa, a series of apocalyptic events have occurred. Commonwealth was an alliance of powerful countries formed in order to restore peace under one flag. They started to colonize the world. Somewhere in the twenty-second century, the world finds itself completely at the mercy of Commonwealth's oppressive government.
Then starts the resistance which is turning even stronger as the Commonwealth's very own tech-wonders super agents turn against them to lead the Super Agent Resistance. This is the point where the player continues the story as a Super Agent in Dome City.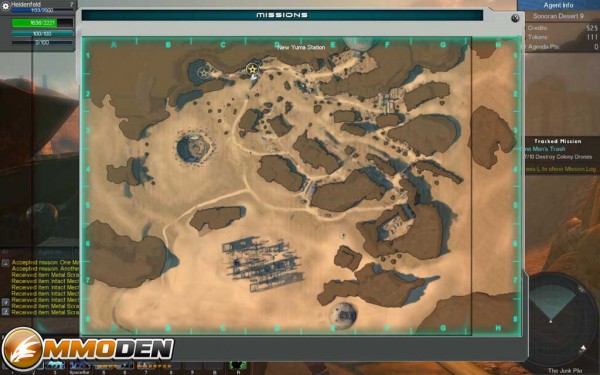 A Wide Variety of Gameplay
The overall game play of Global Agenda is very intriguing. A shooter with such an original and strong storyline is bound to make the gamers personally absorbed into the game. The gameplay maintains the pace of a shooter while brilliantly adding elements of a strategy game as well. Both PvP and PvE modes are exciting and thrilling.
Although the persistent world map is not big enough, the variety of weapons and items is extensive. Just like the Combat system, the Conquest feature is also very engaging as it requires serious and intensive use of skill and strategy. Players start with a generous number of equipment including our favorite, the jet-pack. You have to go through a short and exciting tutorial to understand the basics of the game.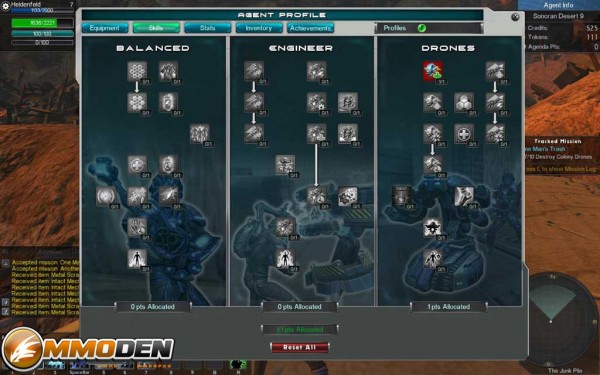 Classes
There are only four classes in Global Agenda, but the good news is that the difference is way more than their fashion-sense. Each class offers a different experience and every member plays an important role when playing in groups.
Assault – The 'tank' class of Global Agenda. They are proficient in using heavy weapons and deal a good amount of damage.
Medic – Not only they are the healers in Global Agenda, they are also able to incur good amount of damage by using poison and disease.
Robotics – They use turrets, shields and gadgets. Defense is their hallmark. They are an extremely helpful supportive class.
Recon – They specialize in stealth and long range attacks. Like ninjas, they can move around with very low probability of being detected-a very important quality in a spy-fi.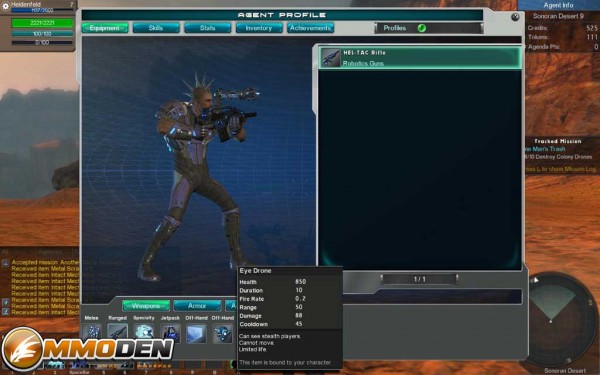 PVE Missions
There is a good variety of PvE missions in this game and there is more than one way of getting a mission. Of course, there are the good old NPCs. They will offer missions or quests as we usually call them. These missions are part of the storyline and help it progress.
After reaching level 20, special ops are also available. These are like time trials which require the player to perform solo and team missions. Moreover, there are defensive raids. These raids require ten players to protect the Dome city against the Commonwealth.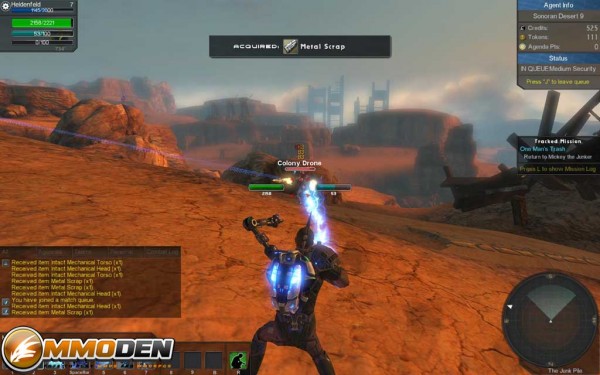 PvP is King
PvP remains the most impressive feature in this MMO. If you want some serious amount of experience and loot, you can't do it without taking some hits in the Match-made PvP mode. Overall there are five styles in the mercenary PvP mode. Namely they are control, payload, demolition, scramble and breach. Mercenary mode requires a team of ten players to combat against another team of ten. On the other hand Arena matches are 4v4. Then you have the main PvP, most games call this realm vs realm, but for this sci-fi mmorpg, it is Agency vs Agency. Large scale war basically for the control of major areas of the world.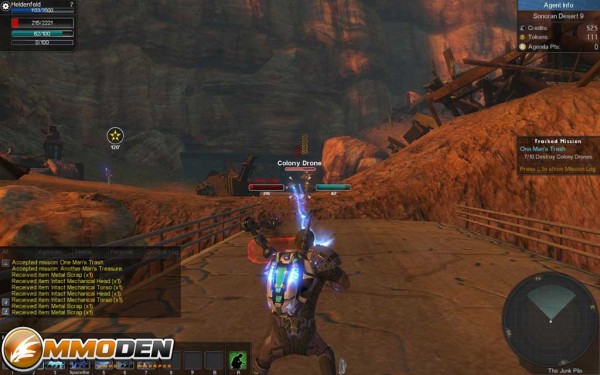 Graphics and Sound
If you are bored with flashy and lackluster graphics of most fantasy MMORPGS, Global Agenda will be a feast for your weary eyes. The graphics are downright awesome. The hi-fi graphics complement the pace of this action-packed shooter, perfectly and smoothly. However, the user interface starts to look a bit messed up and clustered after reaching higher levels in the game. Hopefully, Hi-Rez will soon be coming up with a solution for that.
The sound of Global Agenda is impressive when it comes to music and effects. However, there are a few complaints regarding the voiceovers of NPCs. Accompanying you along the mission, these chattering Oracles tend to become quite annoying.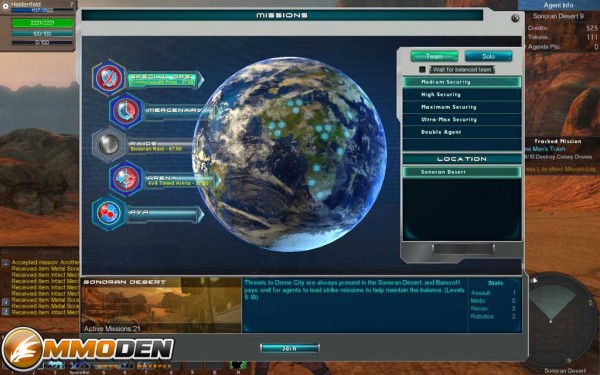 Pro and Cons
Summing up the review in a few lines, let us jot down to the pros and cons of this MMORPG shooter. Topping the list is the engaging and fast paced gameplay along with a strong and intriguing storyline. Next up are the PvP and PvE modes. Both these modes require intensive teamwork and skill usage. Finally, what really makes this game a hit is its unique mixture of several genres including RPG and Strategy.
Even the best has its worst, and all the pros have their cons. One thing that we were not impressed by was the repetitive nature of missions. Secondly, despite having a lot of variety in every other aspect, the persistent world is way too small, hopefully in the near future this will expand. Seeing a few new classes wouldn't hurt as well, even though four brings great balance to the game and keep team structure very simplistic in what can be a more complex realm.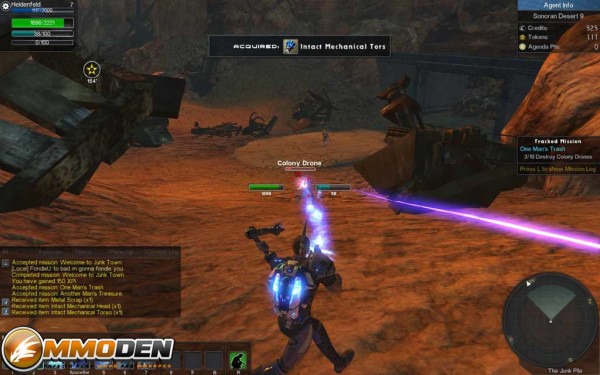 The Final Word
So, shall we say Global Agenda is a good game overall?
No, actually, it is a great game and even greater is the fact that it is now free to play now. Since it wasn't meant to be free, the effort put in its production is quite evident and impressive. If you are into fast paced games that require you to use your brain instead of just using the shoot button, you will find a lot of like-minded players on Global Agenda. We are labeling this game as a must-play especially for those who have abandoned all hopes for the revival of the MMO industry.
Videos