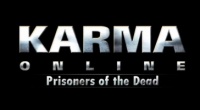 First person shooters are one of the best genre's for giving a player the ability to jump in play a quick round and jump off. They are a quick fix of instant interaction with other gamers. Karma Online adds to that fix by taking players back in time. Karma Online is the latest free MMO FPS from Joymax. Giving the player an opportunity to go back to World War II and become a soldier on either the Axis or Allies side. Let's take a look at what this latest free to play offering has and then you can judge if you want to jump in and try your hand.
Choosing a Side and Characters
One very unique feature to Karma Online is the characters. While any first person shooter is not going to give you the wide range of character creation that you will see in a MMORPG. Having the ability to play different types of characters in a FPS is always a bonus. Karma online gives players that range by allowing the player to not only have one characters on each side, Axis and Allies, but also as you progress through the levels you will earn additional character slots and can purchase additional characters. With each character that you have can have a separate loadout with different weapons, gear, and skills (more on skills later).
Getting Your Feet Wet
So often we see in FPS games you are dropped right into the lobby and expected to have an understanding of the game controls and features. To most FPS's defense there are not many difference in the controls and basic ideas behind each game to warrant much of a tutorial. With that said, Karma Online does an excellent job at creating a tutorial that will introduce a newer FPS player to the controls needed to play the game, as well as giving a brief intro to some of the features that make Karma Online different from other FPS MMO's on the market. Plus the rewards from taking 5 minutes out of your day to complete the tutorial are worth it for even the seasoned FPS vet.
Skills to Pay the Bills
Once a player has run through the tutorial, highly recommended by the way, you will have a few choices to make. This is where Karma Online starts to present itself and really show where the game is different from others in the genre.
Selecting skills for each of your characters will give you the ability to tweak out each character and enhance abilities that you believe will turn the tides in combat. The game gives you 6 skill points to start and those will go quick, so make sure you choose wisely. Also, you will start with two characters, but only be able to assign skills to one character. The skills will not cross over to each character that you have. In fact, as you purchase new characters you will want to look at their available skills, as each character has different skills and abilities that may or may not fit your style of play. In time, through gameplay and such, you will earn additional skill points to distribute as you see fit inside the skill screen of your characters.
Gameplay Modes and Maps
Karma Online does not suffer from lack of variety when it come to their game modes and maps. With all the usual suspects as far as game modes are concerned (Team Deathmatch, Free for All, Demolition.) The game also adds many more to give players, not only the sense that the games designers are putting forth some effort and not just churning and burning another clone, but also allowing players to mix it up and stave off what can be a level of boredom that ensues in FPS games. To compliment the plethora of gameplay modes, numerous maps have been put together that, when looked at in detail, show a level of detail and thought process that comes from a solid FPS offering.
PvP and PvE Offerings
While the majority of the game is PvP there are PvE options. The majority of the game you will spend your time taking out members of the opposing faction, trying to break through their defenses, trying to steal their mission briefing, trying to capture their flag, or just trying to stay alive. All of these options are equally enjoyable and a ton of fun. But who doesn't like a good zombie slaying fest? So when you are looking for some solid PvE to break up the PvP you can drop yourself into the Annihilation mode with No PvP and just do your best to eliminate as many zombies as possible to try and push your team to the kill total needed for a win. Now if you are really looking for a challenge, you will try this mode with PvP turned on, so you not only have to take out the zombies, but watch out for other players looking to keep you from your goals.
Time to Gear Up
FPS games are nothing if their offering on the weapons and gear side of things is weak. Thankfully Karma Online is not anywhere near the weak side of things when it comes to gear. Not only are there plenty of weapons to choose from for one of your characters, each character has quite the bevvy of options when it comes to weapons and gear. Additionally, when you are running around in the game and you take out an opponent you will have the opportunity to pick up their weapons if you see fit to do so. So, it is not always necessary to carry that sniper rifle into battle, just go take out a sniper and their dead carcass will provide you with one.
When we say weapons and gear, let's not forget about the GEAR side of the equation. With many offerings from helmets to canteens, these become very important to your loadout. As many of these secondary items will provide added bonuses to everything from defense to speed to accuracy. So make sure not to neglect the gear section of your inventory when looking to spend that hard earned KP.
The Final Word
Karma Online is straight out FUN! There I said it. The maps, the modes, the gear, the skills, the abilities, you name it. The game has fun written all over it. Also, I did not see a single hacker in all my gameplay. Now, with all that said, there is probably a disturbing reason that I did not see a single hacker. The games player base is not that large. Granted I was not high enough level to get into the upper tier channels, but at any given time I only saw around 7-10 games being played at once. This really is too bad, as the game is solid and offers a different take on the FPS genre with the characters, game modes that are not cookie cutter, fun maps, etc. Graphically the game is a bit dated, but I have always said that I am ok with that as it opens the game up to more players with slower machines and also keeps the game from being laggy.
So, other than a lack of playerbase Karma Online is a very solid offering to the free to play FPS MMO genre. Maybe with time that playerbase will expand a grow as more people jump in and give it a try.