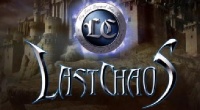 When Last Chaos first entered the Free MMORPG arena, there was hardly anything we knew about its publishers. Today, Aeria Games is one of the leading names in free to play mmo game publishers. From Aeria games, we have seen many wonderful titles such as Shaiya, Metal Assault, Wolf Team and Dynasty Warriors online.
Last Chaos was launched in 2006 before gamers were overloaded with a bevvy of classic MMORPG's gameplay set in fantasy world. However, the game offered one thing that set it apart from the crowd and that was a whole lot of content and a very unique PVP system. This is one reason why Last Chaos still maintains a huge player base. If you have been playing MMOs since the start of the last decade, you will find Last Chaos very similar to Lineage 2.
Storyline
Talking about Aeria Games, we always loved the creativity and imagination they put in their storylines. However, the story usually doesn't has anything to do with the over all gameplay, it just adds some background and sense to all the grinding and questing.
The story begins when the god of darkness Eres and the god of light Apollon decide to join hands and create a world of mortals. After creating Iris, both gods returned to their realms. Iris was in peace and both the gods visited them from time to time and blessed them with their gifts. For some reason, people grew fonder of Apollon. Eres got jealous and created a secret army of Titans.
A war broke out and more classes were created in order to help Iris and titans. Finally, the two gods got exhausted and left their races in order to rest and regain their powers. They promised to return but for now they have left the world in what is called the Last Chaos.
Character Creation and Class Selection
In the storyline, we have already talked about the creation of the many classes. Although there are choices of six classes with three unique appearances for each, there are quite a many restrictions here. For instance, your race and gender is automatically decided by the class you choose. So, here are the six classes.
Titans – they are always male and they belong to the same race, titan. Huge in size and great in strength, titans are good with melee combat. They are more vulnerable to magic.
Knights – Knights are humans. In fact, they are all men. They have great defensive capabilities and melee skills
Sorcerer – Sorcerers are male elves. They are excellent with magic and summoning abilities. They are more prone to damage.
Mage – These ladies are able to use powerful magic from a long range. They can deal a great amount of damage yet they do lack in melee defence.
Rogue – Agile and fast, rouge are capable of dealing great amount of damage. However, they are weak in defence and that is why not suitable for melee combats.
Healer – These elf females are the supportive class of Last Chaos. They are extremely important when playing in parties. They are extremely vulnerable.
Nightshadow has also been introduced in the game, but it is only available after a player attains level 90 with another character.
Gameplay
As we have already mentioned that the gameplay of Last chaos is not among the most innovative ones around. However, there are a few things that manage to grab your attention from the very start. The very first of them is of course the dungeon where you start from. The game has a very high grinding requirement. You will have to fight your way to the next level, otherwise, leveling up can be really tedious.
Initially the game was controlled by point and click mechanism. However, today they have also added WASD controls. So, the controls are much improved now. They are easy to learn and master within a few minutes of playing.
The PvP is more of a PvPvE in Last Chaos. Unarguably, this kind of system gives one of the most exciting fighting experiences we can ask for.
Questing
Like any other MMORPG, last Chaos also has a questing system with several NOCs spread all over the map. The game has a good variety of maps, characters, weapons and other items. Variety is apparently something you would love the most about the game. For a modern gamer, the gameplay might get quite repetitive, but the game does have a few features that make a gamer want to come back again.
ERAs and Personal Dungeons
One of such system is an Exciting Range of Aggressive battle system, ERAS. This system allows the player to attack multiple enemies with a single attack.
Personal Dungeons is another unique feature of this game and we wonder why newer MMOs are not incorporating it in their gameplay. Using the personal dungeon system, you can enter a solo dungeon where you can fight constantly spawning enemies. This system gives a fast paced edge to the game.
Guardian and Pet Systems
The game also has a guardian and pet system. The guardian system is a nice way to make help new players in understanding the gameplay. On the other hand, pet system
once again adds variety by allowing multiple pets including horse and dragon.
Graphics and Sounds
Given that the game was released in 2006, the graphics are quite bearable when compared to many earlier games. Yes, as we said earlier, one thing that really helps you in distinguishing Last Chaos from Lineage 2. Although there isn't much customization available for the user, the character themselves seem quite well made.
Sounds, sadly, are not very commendable in this game. The slashing and hitting effects sound fake. When combined with an uninspiring music, the overall sound becomes extremely annoying and unbearable. The gameplay feels much better without the sounds.
The Final Word
For those who still don't like the idea of too much unnecessary innovation in an MMORPG gameplay, but would prefer a free to play with the perks of nice graphics and friendly community, Last Chaos is definitely worth a try.