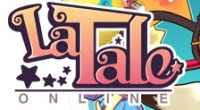 LaTale is quite an interesting game, if you enjoy 2D fantasy side scrolling MMORPGs. Published by the OG Planet, LaTale is one of the better second generation 2D games that has been inspired by first generation 2D games, this game adds a lot of personality and panache to the entire genre of 2D fantasy games.
Apart from having great game play, when it comes to side scrolling MMORPG, LaTale is the cleanest and the best looking game of its genre. Another plus point of this game is that it is content rich and therefore extremely enjoyable.
First Look
Anyone, who has played 2D side scrolling MMORPG, will tell you that LaTale has the best graphics and animations. The manga animations are just what they should be and not over the top as they often tend to be. What is even more interesting is the game music. The game features some phenomenal music which makes the game play even more interesting.
Although the game features traditional music from old school RPGs, it has a certain twist to it that makes it appealing. Since the game is 2D, it loses phenomenally to other 3D RPGs like Perfect World. If you enjoy character customization and such other treats, you will find LaTale lacking on a lot of counts. Still, the game offers you a great deal of choice in your character customization as well as game play.
Once your character is customized, you move on to a short tutorial. It quickly takes you through the basics of the game and is very short so that you do not get bored. You will be walked through the controls and the gist of the game play by several power rangers, which is kind of cool.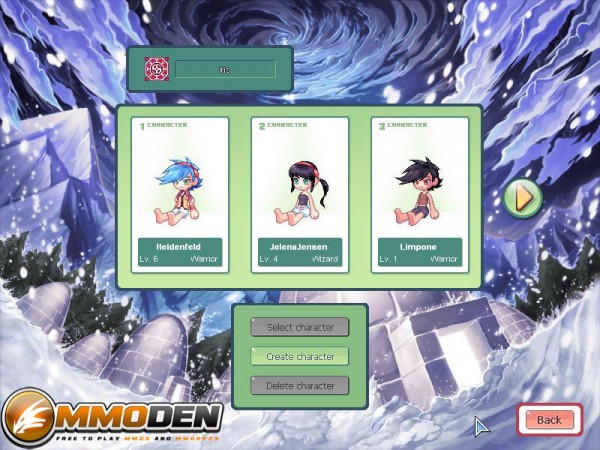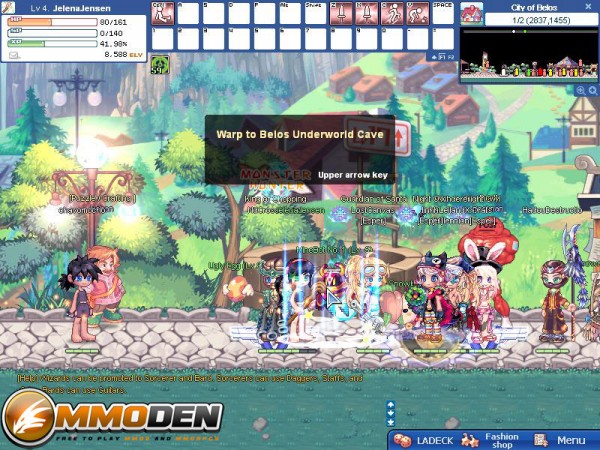 Creating Characters
There are four different classes of characters in LaTale:
Warriors: Warriors are weapon wielding class of characters. They are ambidextrous and can use their weapon with both hands. They deal large amounts of damage, but are not very good at defending themselves. They lose a lot of hit points when attacked.
Knights: There is not much difference between the knights and the warriors in terms of weapon wielding and combat. However, the knights have the added advantage of defense. The knights have both defense and combat skills and they use a weapon with one hand and a shield with the other.
Wizards: Wizards do not wield swords but are capable of wielding other weapons such as staffs, knives and knuckles. They can, however, deal a lot of damage using a large variety of spells. Also, they have very low hit points and their defense is also very low.
Explorer: These are the archers who can use different kinds of bows and crossbows. They are also efficient with using daggers, knives and knuckles. Their attack speed is very high even though they deal minimal damage.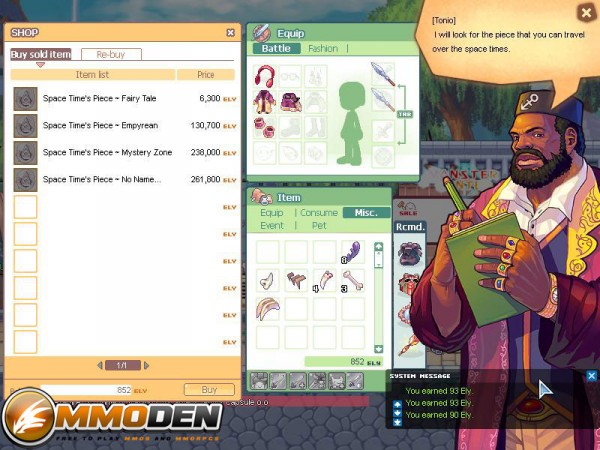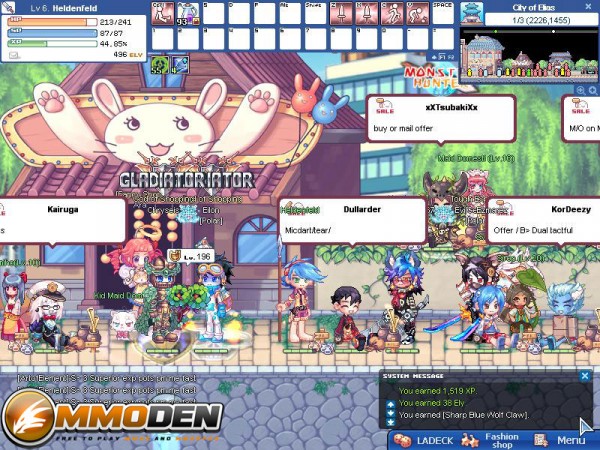 Gameplay Action
LaTale is an impressive cartoon game and one where the characters have a large set of skills that they can master. The skill library is very extensive and makes the game exciting. Each of the classes has several class specific skills to master. Right from crafting to combat skills, the skill trees can be used to your advantage. Since there are a lot of skills to choose from, the game has a huge variety.
Your characters will gain a single skill at each level; therefore as you keep progressing, you can become proficient in several skills. Your combat styles and your ability to wield weapons will continue to change as you progress through your levels.
There is however, a disappointing aspect to the game. In order to reach job advancement in LaTale, you have to finish 80 levels. This can be extremely annoying and most players would not wait this long. The game also suffers from another fatal flaw – its controls are very clumsy. When in combat, for instance, you will have to reposition your character continuously, which can be a nightmare for a newbie.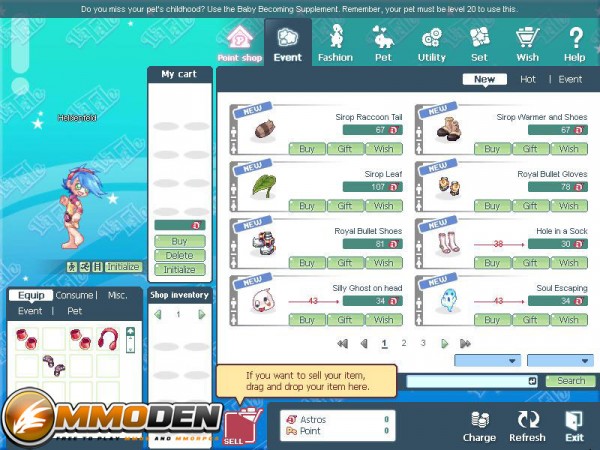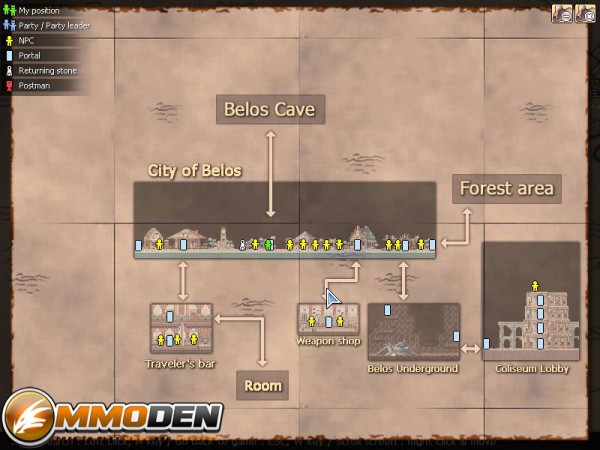 Due to the nature of the graphics, you can sometimes see the monsters you are fighting, right on top of you, which makes it impossible to hit them, so you have to reposition your character again and again. Fortunately, there is a way to deal with this. You will have to enable the 'sprinting' option permanently, but this may mean that you will have to work harder to keep your character from reaching somewhere you do not want it to reach. The game controls can also be unresponsive at times, making the entire gaming experience a rather frustrating one.
LaTale has often been compared with many other games in its genre, but in fact, it is a very unique game in its own right. It does have some similarities with first generation 2D MMORPGs like Maple Story, but overall, the game has its own personality.
The mechanics of the game may have certain bugs sometimes, but the developers work towards fixing these issues constantly. The game play is otherwise fast and superior to many other 2D games. The manga animations are a little cartoonish, but they are definitely not childish. The game also offers some interesting features such as the Mailing System and the Player vs. Player combats.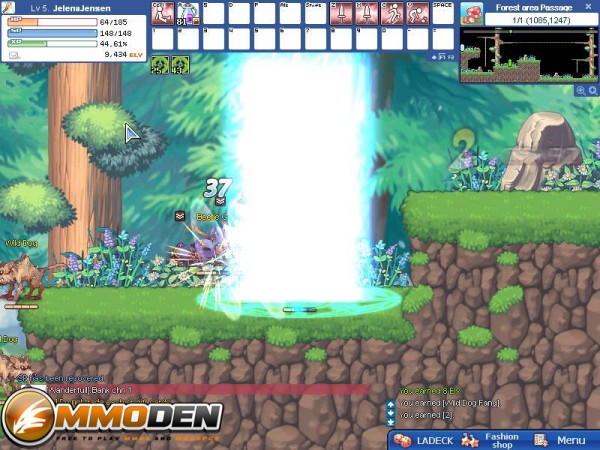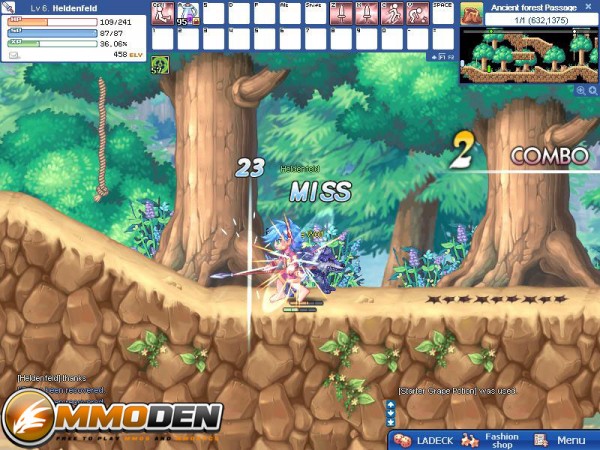 Final Verdict
The game may have a lot of problems, but most of these can be lived with. LaTale is one game which interests old school gamers who may feel nostalgic about side scrolling games of their times. The game is genuinely fun despite the control flaws and the massive skill library keeps the game play gripping. The game world is not as large in LaTale as in many of the other competitors, but since the game has been out for only a few years, more development can be looked forward to.
At the end of the day, LaTale is a game that allows you a lot of genuine fun. If you are bored of playing 3D games and want to do something phenomenally different, perhaps it will be worthwhile to give LaTale a chance.
Videos