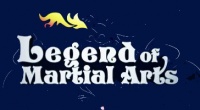 My first impression of this game is Kung Fu meets Saturday morning fun. Later I came to the conclusion that it's more of a Chinese game show spoof. The developers really put a comedic spin on this relaxed 3D FTP MMORPG. Set in a fantasy Middle Kingdom, this free to play anime inspired graphics add to the fun feel of this unique game based on the ancient art of Kung Fu. In Legend of Martial Arts, you select the martial art discipline of your choice and become a legend!
Pick a Name, Any Name
Known as Q-World when released only in Asia, Legend of Martial Arts was released to America in 2008. In its beta phase, Legend of Martial Arts was known as Kung Foo!. Developed by Perfect World Entertainment, Legend of Martial Arts is by far the most casual MMO they've created. However, Legend of Martial Arts is similar to its Perfect World counterparts because of its basis in traditional Chinese mythology.
While this game may not initially appeal to the American crowd, it's bound to grow on you. Marketing Director Jonathan Bellis, of Perfect World Entertainment has this to say about Legend of Marital Arts: "Legend of Marital Arts is a refreshingly different online adventure and we look forward to featuring it in our gaming portfolio," He continues by saying, "Fans of the popular TV drama will be excited to see their favorite characters come to life while new players will discover why this story has such a huge following."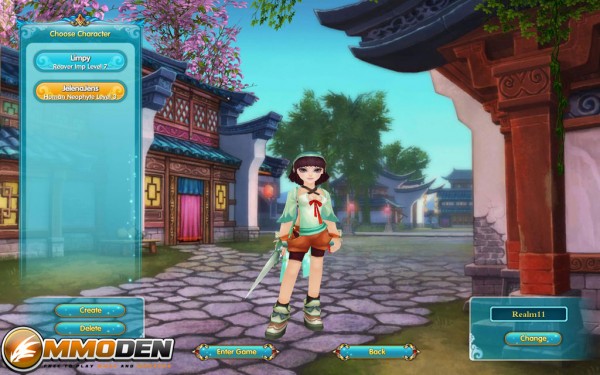 Two of a Kind
It's time to create your character. Don't get too excited, there isn't much to do in character customization. You start as a novice and character class isn't chosen until level 10. Legend of Martial Arts only offers two races to choose from; Reaver and Human. Quite frankly, they're very similar in many aspects. The aesthetic options you are given are completely limited to gender. There are only a few hairstyles and face styles to choose from. So basically, don't expect many options when you create your avatar. The clothing selection is good sized and will help you set yourself apart from the rest.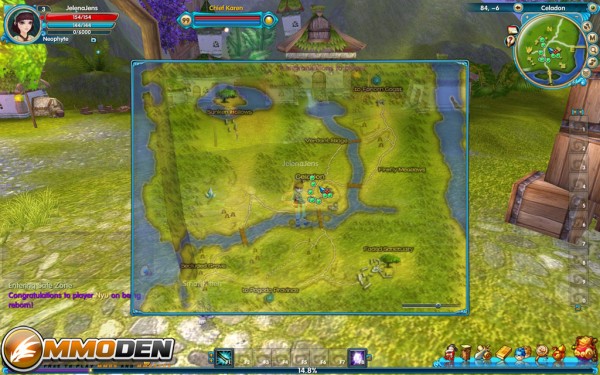 Let's Get This Show On the Road
Alright, well, it isn't a show; but Legend of Martial Arts is modeled after the Chinese television drama Wu lin Wai zhuan, or in English, My Own Swordsman. Whether you've chosen to be a Human or a Reaver, you will start the game in the game world Wulin on the Founder's Bastion map; which is only one map of many. The maps of Legend of Martial Arts are all connected by portals. Gamers that like to explore will be in heaven while playing this game as all of the maps are large. The various maps are a mix of settings with everything from snow to forest and desert surroundings. In this particular map, the center is a city and the surrounding land is hunting grounds.
As a newbie, you'll be embarking on a series of quests and traveling between one NPC to another. The map allows for simple auto-moving with the click of your mouse. Or, you have the option to use the auto-navigation feature. Auto-navigation brings the typical pathing issues which get pretty annoying. Questing is the most efficient way to gain experience and accelerates you quickly to level number 10; the special number where you finally qualify for a job change.
Despite the wait to qualify for that job change, you are at liberty to reset your choice of skills early on. The Human class tree is a lot more exciting than the Reaver tree; which pretty much follows a straight line… something to keep in mind. What's really special about this game is that you actually get to choose one of 19 martial disciplines to master. This proves that while the aesthetics of the game are light hearted, there is depth and real gameplay underneath the anime exterior.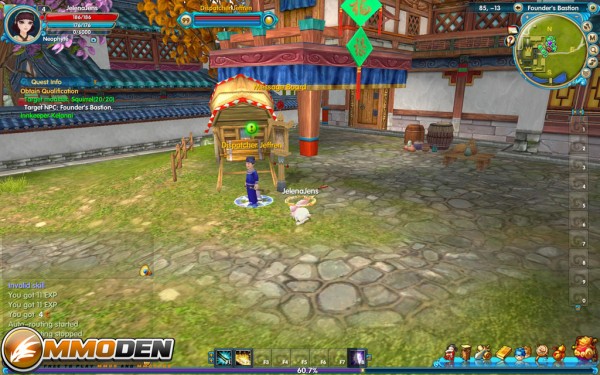 The Game of Play
Legend of Martial Arts offers the obvious open world PvP gaming modes. Where the developers shook it up was with the dungeon design. The dungeon PvP system is quite unique as the players must fight first for the privilege of battling the bosses. I think that game structure adds some suspense and excitement to the gameplay.
Another interesting characteristic of this FTPMMO is the transformation system. Similar to a TCG system, Legend of Martial Arts has transformation items instead of cards. Any class is able to use these transformation items though they are basically the axis of the Berserker class. As it stands, Legend of Martial Arts offers over 100 transformation items, which really keeps things interesting. Some transformations are simply esthetic while others increase character attributes.
Something else that I found noteworthy is the crafting system. Though simple, the crafting system is fun and adds an element of variety to the game. The crafting system works by gaining possession of recipes by questing or looting. Once a recipe is consumed, your character has it memorized.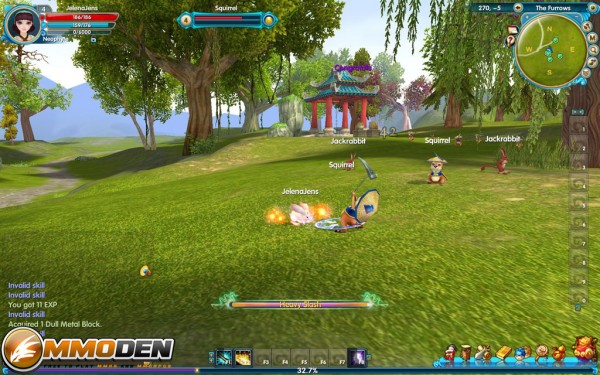 Asian Ambience
The background music is a mood enhancing oriental mix that really compliments the overall feel of the game. The graphics are bright and colorful, though if you're not a fan of imaginative anime style animation, this game won't do anything for you. The game controls are simple and straight forward; utilizing W, A, D, and D as well as the mouse. Some say that they prefer using the mouse because of the point-and-click convenience and more fluid character movement. I've found that I agree and feel that using the mouse in Legend of Martial Arts is more comfortable.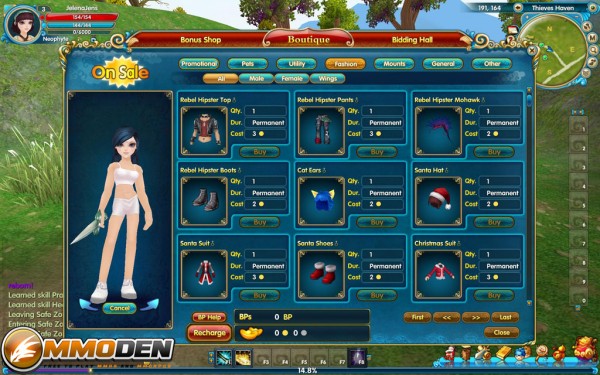 Cash Shop Advantage
A visit to the cash shop with money in hand will net you many boost items. While newbies who don't mind spending cold hard cash are given the opportunities to accelerate quickly, seasoned gamers tend to find this quite aggravating. It seems that Legend of Martial Arts didn't consider keeping the unfair advantage that they are offering the Wallet Warriors. It's been noted that the developers seem to place more time in developing cash shop items than developing the game itself. Are game glitches being ignored? This begs the question, where are there priorities?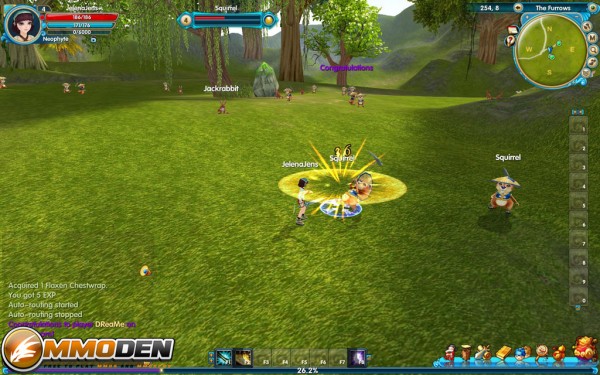 The Final Word
Legend of Marital Arts is very unique in its own right. I think that its slapstick approach to the style of this game is its downfall. I enjoyed the silly style that the developers took, using Chinese television and movie parodies. The problem is that Legend of Martial Arts really only appeals to a certain crowd. While the graphics are in the cartoony anime style, I think the use of color is gorgeous and really adds a lot to the game. Backpack space is quite limited and that can quickly become a source of frustration. Unfortunately, the limited backpack space has become a common theme across the world of MMOs.
Would I recommend Legend of Martial Arts? Yes, it's definitely worth trying. Don't let the graphics turn you off. Legend of Martial Arts really has more to offer under its casual curb appeal. So sign up, create your character, choose your martial discipline, and become a legend! Game on!
Videos