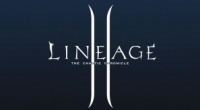 For nearly 7 years Lineage 2 thrived as a subscription based MMORPG. For years, the game enjoyed a cult like following and NCSoft rewarded the followers with regular updates for their popular title. Yet for the past few years, with support slowly waning, rumors were constant about the game making the switch to a free to play model. On several occasions servers were merged to keep player base high on a few servers rather then spread out across many servers. Fast forward to present day and the rumors have now become a reality. Lineage 2 is now a free MMORPG, with this announcement there has been an outcry of support not only from current players, but also from those who have been waiting in the wings to jump on the bandwagon and take their turn inside the Lineage 2 game world, or for old players looking to make their triumphant return.
With all of that said, was all the hype worth it? Were the players of the game supporting a game because they already had so much invested and didn't want to give that up, or does Lineage 2 really belong in the realm of the elite MMORPG, or should we say elite free to play MMORPG now? Can free to play really be a savor for a game with such a long history? Keep reading as we dive into the game and talk about what it really has to offer a player, and if it is the game for you.
Creating your Character
During the character creation you will get your first look at some of the games flair factor we will call it. The character models look gorgeous, and we aren't just talking about the busty female dark elves. So once you peel your eyeballs off the female character models. You will find that you have several options as far as race is concerned: Human, Elf, Dark Elf, Orc, Dwarf, and Kamael. Each one has their own racial traits and bonuses that should be taken into consideration when choosing your characters class path.
After you have chosen your race you will see, what seems like, a very limited number of options for your characters class. Fighter or Mystic, and for some of the races, only Fighter. Do not fret though, as you will be able to see the full class path for your character, and notice that you will have several class advancements during your game play. Thus allowing your magic user to choose the path of a dark wizard, a summoner, or a healer. Your fighter will be able to become a powerful warrior, an assassin, or even and archer. These are just a few of the options, but when you really look deep the games class options go from dismal to abundant in just a few clicks of the mouse button in exploration.
Sadly, from here your choices will diminish for the rest of your characters creation process, face, hair style and hair color options are limited to just a few options, prior to you making the final choice of your name and selecting to create your character.
Getting Started and Gameplay
Now that you have spent a good deal of time plotting your path out in the character creation screen, you will be dropped into the museum with hordes, yes HORDES of other players. As of the writing of this review, each of the servers are currently very heavy as far as their volume of players. Getting started you will get a few commands from a voice over tutorial that is very well done. One issue can be the point and click movement. While in and of itself it is not a major issue. When you are in areas that are stuffed with other players, there can be times where it is tough to find an open piece of ground to click on and move to. This would only resonate as a minor inconvenience, as in most cases you can find a spot to move your character.
Some of the UI, the movement options included, do show the games age. While the above mentioned movement issues are minimal, the lack of keyboard movement seems silly in today's MMORPG age, and implementing these as an option doesn't seem like a difficult task for the reward that it would bring players. Use of the ALT key with keyboard hotkeys for commands such as opening your backpack, skill tabs, and others seems a bit over complex, and can turn any players hand into a masterpiece of origami to try and use some of the commands. Now this is nothing that a player can not accustom themselves to, but as stated, seems a bit over complex.
Questing and Leveling
MMORPGs are nothing with out a solid list of quests for characters to complete and give them meaning and direction to all their adventures. When you first start out you will learn quickly that you will need to pay attention to the explanations in the quests you are given. As the text that goes into your quest log will be different from the text that is given to you when accepting the quest. This can be vital due to the fact that certain aspect of the quests process can be lost. Nicely enough if you make a quest your main quest it will shoot out a beam of light from you and tell you the direction you need to go, but even this can be a bit misleading as we found out early on. The beam was leading us through a wall and to the spot where the NPC was that a quest was to be turned into. Luckily the quest text lead back to the NPC that would teleport a character out of the cave. Very minor issue in what otherwise is a solid system.
Leveling up comes with many perks, the class advancement system was discussed briefly above and is something that really should be decided early on, as choices one makes will directly effect the ability later on to have access to one class or another. Skills that come with leveling up really don't have the same choice limitations. A character will earn so many skills points that every skill can be learned and used. There are no skill trees here, just a good ole fashion list of skills that characters can choose from and train in. The only limitation a character has when using skills will be the fact that some skills require certain weapon types to be able to be used.
PvP and Castle Sieges
Now we are getting into the nitty gritty, PvP is one of the things that made Lineage 2 so popular. The PvP system is not only simplistic, but also brutal. Basically leave the safety of the town and you are fair game. Don't think for a second that they are not players waiting behind just about every tree and rock waiting for you to let your guard down for a quick second to take you out. With these attacks these players will slowly find their character name migrate to a red color, but many of these players will wear that as a badge of honor. Even a calling card that says, "Come and Get Me!"
The more structured PvP in the game comes in the form of the guild Castle Sieges. Castles start out under NPC control and guilds can siege the castle and take control, which then leads to the guild taking control of the surrounding area and also the taxation of the surrounding regions NPC for the gain of the guild. Once under player control. It is also up to those players to defend that castle from other player run guild who wish to try and over throw the current regime, and gain the glory and riches for themselves.
Graphics and Sounds
Graphically Lineage 2 looks great for a game that is over 8 years old. Since NCSoft considered this its baby for such a long time, many updates kept the game updated not only from a content standpoint, but also from a graphical standpoint. Even with that said, it does still show a bit of its age here and there.
Music and sound effects are top notch and it is quickly apparent that you are playing what was once a subscription game. Musical changes with the mood and setting. Sound effects with each skill or quest turn in. These are the little things that help a game achieve full immersion of the player.
The Final Word
It is very apparent when logging in that it was time for Lineage 2 to migrate to the free to play model. While the game has solid graphics for its age, great soundtrack, and some very cool features. It is faced with the daunting task of keeping up with games that are in the free to play market and doing what they do, just maybe a little bit better. It is nice to see the large numbers of players that have either flocked back to Lineage 2 or are now trying it for the first time due to the revenue model change. Having players to group with or form guilds with is always a good thing. All in all, Lineage 2 is a solid offering and even more so now that it has gone free to play.