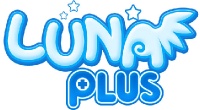 There may be dozens of free MMO genre, one thing that is required of all is that feel that separates single-player gaming from the multi-player gaming. Different MMOs use different strategies to emphasize multi-player gaming. However, what really defines the true fun of multi-player gaming is socializing. Unfortunately, most action based RPGs overlook the importance of socializing but not Luna Plus.
Luna Plus is free to play MMORPG developed by EYA Interactive and brought to us by Gala-Net, the company behind gPotato. gPotato definitely doesn't need any introduction for MMO enthusiasts, with such games as Allods Online and Flyff. What makes Luna Plus stand out in the MMO crowd is not just the game's focus on socializing, but also its in depth class system which allows a player to progress through forty potential classes. Of course, there is more to this anime inspired cute looking game but is it really good enough for the hardcore gaming fan? Let's find out!
Back Story
Many people have failed to find any solid back story to the game but there actually is one. The bad news is the story is as cliché as it can get. The story is about a land known as Luna (and many other names). This is the land which used to be empty and lifeless unless a goddess was born to blow life into it. The life continued in peace unless demons strike and shattered the tranquility of the land. In order to defeat demons, the goddess created elves which formed alliance with human in their war against, well yeah, 'terror'. Now all the races have joined the allegiance to save the land of Luna but a foreign threat still remains at the door.
Races and Classes
The class system in Luna is what we can consider the major highlight of the game. There are two races Elves and humans. Each race starts with three base classes and the very first sub-class option unlocks at level 20. The depth of this class system is also apparent in how each class holds different properties for both elves and humans.
Fighter – Human warriors are best at dealing damage while elves take a more aggressive yet defensive stance. As a fighter you can choose to be defensive or offensive and that is what defines the later path.
Mage – Human mages turn darkness into light and light into darkness. The Elven mage can deal great amounts of damage. Overall as you progress there will be three types of mage; offensive, healer and buff.
Rogue – like rogues in many other games, both human and elf rogues in Luna depend on speed and stealth. Rouges can progress and become deadly ranged damage dealing archers or stealthy close combat DPS.
Gameplay
With cute and bright anime graphics, many MMO enthusiasts would find it hard to consider Luna Plus a serious game to play. However, once you will get acquainted with the class tree and progression system, you will find Luna Plus well beyond the level of most serious looking games around. So, the general gameplay is about two things, socializing using the games in-built systems and developing your character through the vivid job tree.
As the game starts, the very first thing you'll notice in the character customization screen will be your avatar that looks more like a cute little kid. This might make you have second thoughts but we really recommend some patience at this level. Character customization is pretty generic in Luna. You get to choose race and classes and a few hairstyles. Whatever you do, your character will remain a cute lil chibi.
PvP is really not very exciting in this game. You can fight other players but that wont yield any reward nor will you lose anything except HP and MP. The only thing that makes it a bit exciting is the PK option on some of the maps. Yeah, that's always fun isn't it?
Questing
All new players start the game from the same location, a place called the Alker gate. There is a solid basic tutorial that will walk you through town and through you first couple combat missions to help acclimate you to the game. From there you will get simple game instructions in text dialogues and pop ups at different game intervals. It is the simple point and click game so there is nothing too tricky here. The game overall is fast paced and levels will fly by. There are a lot of NPCs around who will all be eager to help and many will have multiple quests for you to complete. The quests are pretty typical, killing monsters and stuff. However, quests will offer exciting rewards. For instance, one of the quest will get you wings which enhances the over all fun.
The game also has a generic crafting system but you don't have to actually learn to craft. All you have to do is to gather the required items and craft. Crafting, enchanting, and more will all be available through your skill menu. There is a lot to see there, but well worth the time to take a look and learn the ins and outs of the system. As adding a little extra to your gear will make your adventures that much more successful.
Dating system
Now this is unique. Although we have seen this on other MMOs, watching cute little kids hooking up is really fun. This in game dating system allows you to date a fellow player through a match making system. This match is based on likes and dislikes of both the characters. However, dating and partnership is quite optional with no major gains. All the fun lies in watching your character kissing, hugging and doing other intimate stuff. Yet, there are couple specific instances which yield special rewards. Make sure you are not missing that for your bachelorhood.
Family, Fishing and Farming System
This is another extremely exciting system of the game and this where it becomes apparent how Luna wants you to socialize. Farming is not possible without having a family. To form a family, you need to have at least five characters with good relationship with each other. Once a family is formed, each member will get a title i.e. father or brother etc. With a family, you can also build vehicles and items you can not build alone. So, if you really need to enjoy Luna online at its fullest, you have to get yourself into a family. The number of farms is limited for each map but you can always buy from other players.
To make things more exciting around Luna, there is also a fishing system. So, if you have a lot of time to spare, start fishing for some rare ones. Fishing can earn you points too.
Graphics and Sounds
While 3d anime characters are extremely adorable and lovable, the graphics overall feel quite dated. This is something we can overlook for a free to play offering exciting social experience. Even with mediocre graphics, the characters are extremely well made as you can see several expressions.
Hate to admit but the cutesy soundtrack is really catchy. However, sound effects are stock and do get a bit annoying at times. It is much preferable to play this game with muted sounds. You don't want to be humming that cute tune all the time, neither do you want your hearing ability wasted.
Pros and Cons
+ Over forty classes in total
+ Farming system is actually quite fun
+ Game focuses on socializing
+ The game also has a good skill tree
+ Fast paced gameplay and combat
– Graphics seem a little outdated
– Characters are too cute to attract hardcore players
– Not much emphasis on PvP
The Final Word
Luna online clearly is a game which plays much better than it looks. That is why we recommend at least one try to all kinds of gamers around. Although it lacks the PvP and action oriented appeal, it has many features and system that can captivate a gamer for endless hours. So, if you are looking for your next addiction, try Luna Online.