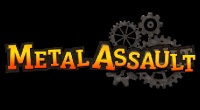 The world of video gaming has evolved so much over the years, but we just don't seem to get over our good old classics. When it comes to shooters, our imagination still takes us back to the days of cool mercenary games such as contra and metal slug. If only they made games like that anymore. Seems like those good people at Aeria games were thinking the same when the came up with the idea of Metal Assault.
Metal Assault, a 2d side-scroller, seems like a modern multiplayer take on the good old Metal slug. Although we can term Metal Slug as a multiplayer as well, but can you imagine fifteen times the same fun. It is a game fit for players who do not believe in aimless town-touring and endless dungeon digging. It is a game for those who just want to hold a gun and start shooting enemy's heads off. Yet, that's not all there is in the game. Let's find out what more it has to offer.
The Cast of Characters
The basic storyline of the game is something revolving around a corrupt army takeover and zombie breakout in a city called HERz. However, before jumping into the action, you need to select one of the characters. Each character has its own set of strengths and weaknesses, and a back story.
Carl – Carl has well balanced set of skills, and that is why it is a good choice for newbs. Carl's grandfather Professor Russell suddenly disappeared while Carl was away on the training.
Burton – Burton has a high HP and powerful close range attack. That is why he performs well as a front line fighter. Burton's father was the founder of HERZ. His parents were killed in an attack and his sisters went missing.
Marie – Marie is the sniper expert with efficient long range attack. She is sent by her father, General Hugh, as a spy to report on Carl.
Ai – Ai is a perfect support character. Her speed and agility are unsurpassed. Ai joined the army to follow the footsteps of her perfect twin sister.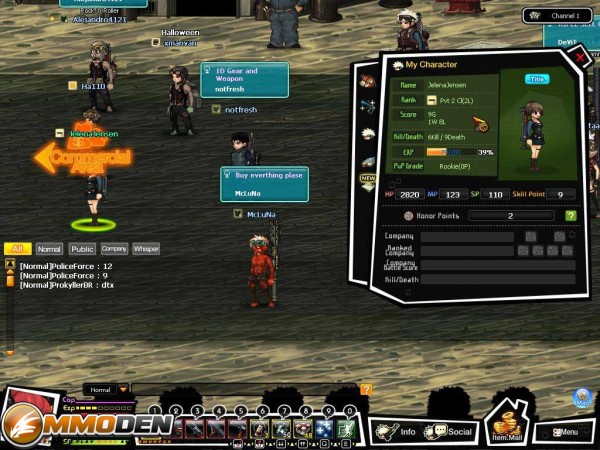 Gameplay
All the four characters are members of R.O.C regiment, the army which aims to protect HERZ from DEDT. With different motives depending on the character you are playing, you start the game as an R.O.C soldier. The game starts with a tutorial. Although it is optional, we would still recommend you to try it out in order to get used to the otherwise very simple controls of this 2d side scroller. The basic gameplay involves missions and PvP battles.
There are several NPCs in the game to whom you will have to report to, and will happily reward you for completing missions for them. They are ROC operation commanders. They will assign you mission tasks. Missions are simple, more or less typical. One mission might require you to deliver confidential information to another ROC official; other might make you fight another player in a death match.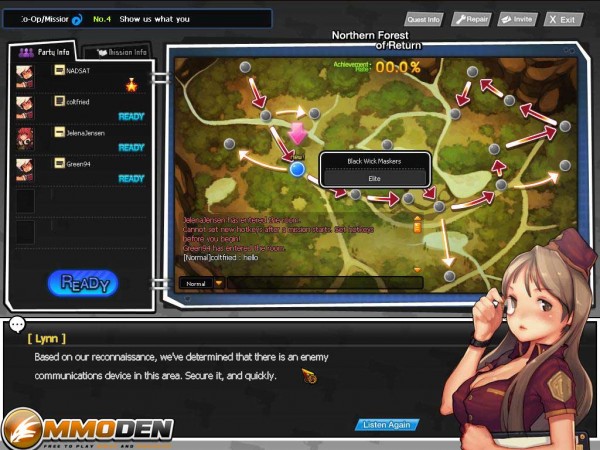 The game offers sufficient amount of PvE and PvP combat. So, it is will offer a lot of entertainment for shooting fans. On the other hand, missions may not be as bloody and violent. However, in order to progress in the game, you will have to keep a good balance of combat and quest.
There is a variety of weapons ranging from shotguns to rocket launchers to machine guns to only name a few. One very interesting feature is that you can assign hot keys to weapons and switch them out almost on the fly during any battle. The game also offers mounts which are essentially tanks and planes and other military inspired crafts. Yet, they are only available for higher level players. One vehicle can seat up to four players.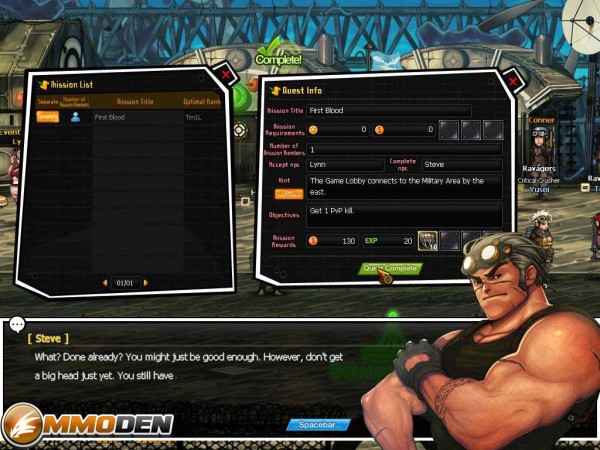 Gameplay Modes
Although the game offers only three battle modes, they are pretty unique and interesting. These battles can be accessed through game's lobby area. When opponents die, they drop a blue card. These blue cards make you eligible to grab the loot at the end of the battle. Not all modes are created equal though, only the Battle Mode and Co-Op Modes give license experience.
Battle Mode – Battle head-to-head on teams of up to 8 players for frenzied PvP action! Battle Mode variants include Deathmatch, Free Battle, Practice Mode and Capture the Camp.
Mission Mode – Complete solo PvE quests or invite other players to help you uncover the truth surrounding a mysterious underground military lab explosion in the City of Herz.
Co-Op Mode – Join your friends for a variety of PvE objective-based maps. Team up to take out dangerous enemy troops and a never-ending onslaught of cranium-craving zombies.
Zombie Infection! – Infection is a fast-paced Co-Op Mode variant. Save your friends from hungry undead giants unless YOU are the infected player. Then you must use your blood-thirsty zombie powers to rabidly convert all other players into zombies for victory.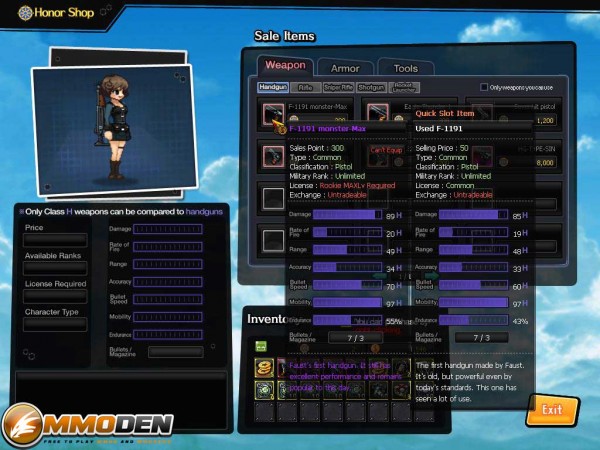 Graphics and Sounds
Although the gameplay is very much like a serious shooter should be, the overall visual appeal is quite cartoony and childish. Graphics quality is mediocre, which is forgivable for a free to play. However, we seriously think that it could have been better given that this game was released not so long ago. Yet, as we find this game a good cure for our contra-craving, graphics were not much of an issue.
There is nothing much to mention about the sound as well. Most of the music sounds like the stock stuff. However, we must appreciate that the effects are not annoying, even in the most violent of the situation. Here we must add that we do miss those catchy and original tracks of old-school shooters.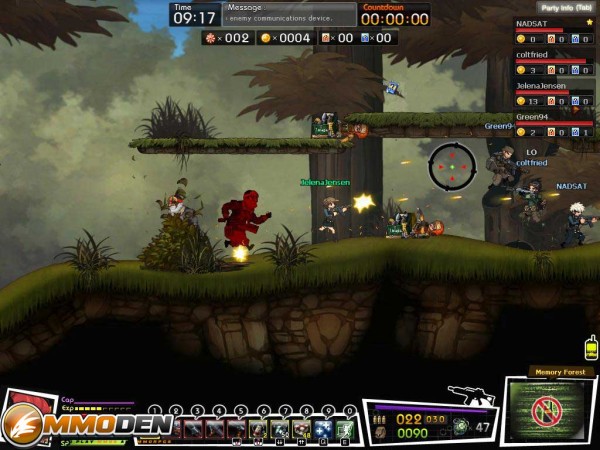 The Final Word
In conclusion, we would rate Metal Assault as one of the most addictive MMO shooter we have come across in a long time. The major reason is its simplicity. The game perfectly blends the nostalgic appeal of classic favorites with the variety and excitement of modern day MMOs. Therefore, if you think they don't make games like those anymore, Metal Assault is a must try.