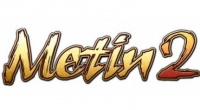 It always seemed pretty weird to us why the Free MMOs from eastern countries including Korea and China are based on western mythologies and medieval times, even when they are not planned for European or American launch. However, with Metin2, the Chinese based company Ymir Entertainment proves that they can do much better a job while sticking to their very own Asian theme. So, if you are also looking for a change, Metin2 is a free to play you might consider giving a try.
Metin 2 is not a new game. It was released back in 2004. Talking about how fast the world of MMORPGs has evolved during the past few years, we can imagine how dated it might seem now. However, it is strange that the oriental theme remained un-copied despite the 'cloning' nature of the MMO Industry, Thus, giving us a solid reason to try Metin2 for a change. In the United States, the game is published by G4Box Inc since 2007.
The Story
Chinese, being fond of storytelling, have added a nice little back story to the game. Yet, the story somehow fails to stand out as very unique. As for the storyline, despite the storyline quests , it doesn't merge well into the gameplay, as expected form a game released back in 2004.
The story takes you back to a long time age when there was only one empire. The land was peaceful and unaware of a deadly zombie-disease spreading across the world. Eventually, the undead were so many in numbers that they attacked the poor empire. The empire broke in three kingdoms, each one fighting for its own survival, not just against the zombies but against each other as well.
Meanwhile, Metin stone fell from out of 'somewhere'. More Metin stones fell, and everyone was scared of going near these stones. Yet, as a player you must pledge allegiance with the Dragon God and reunite the three kingdoms in order to restore balance.
Factions and Classes
Metin2 features three factions, that is three kingdoms as we mentioned above, and four character classes to play with. Each class further divides into two subclasses at level five. Let's find out some more about that.
Factions
Milgaard – most of the citizens in this empire are merchants making it the most prosperous economy among the three. The Metin stone has blocked their trade routes, resulting in serious damage to the economy.
Dendera – Living in extreme conditions of the Northern areas, Dendera people are very aggressive. Most people call them savages, but they are strong people building a strong army to restore their glory.
Listhmos – Ruled by a powerful king and his magician wife, Listhmos people are natural fighters.
Classes
Assassins -Assasins go through a tough mental and physical training which gives them a higher level of dexterity. The carry light armor and light weapons. They can further choose to be an archer.
Warrior – This is the melee class with good attack and defense during close combat. They can further choose the subclass of Arahans or Partisans.
Mage – Mage can cast strong offensive spells but they are very weak in terms of defense. At level five, mage can choose from the Lightning force or the dragon Force.
Sura -Sura, with their demonic arm can both be swordsmen and spell casters. They can further choose black magic or mirage force.
Gameplay
Metin2 is a game that tried everything it needs to make the gameplay simple. The very first thing probably comes in the form of minimum character customization. In fact, the game starts with the choice of faction and class. The only thing you can do with your character is gender and wardrobe selection. There is no choice of hairstyle or haircolor, but you can later purchase them in the game.
As a new player, all the players, despite their factions, start from the same point on the map. Another effort to keep it simple perhaps. The game starts with quests, which you will have to get from an NPC first. NPCs definitely have a major role in the game. Not only they offer you quest, they will also help you in choosing your subclass, once you reach level five. The quests are not any different than what we keep doing in other MMOs, but some of them come with great rewards. Now, this is where the grinding becomes inevitable as a player can easily level up to 20 with just grinding and grinding.
As for the combat, it is definitely the highlight of the game. You won't be seeing the typical point and click combat. It is rather very dynamic, unexpectedly of an old game as this one. Each click of a mouse will let you see a unique swing of sword. It is really fun to see the martial art styled action, sweeping two or three enemies with a single move.
The PvP in Metin2 is not available until you reach level 15, and we'd say this is where the fun actually begins. To be honest, the major excitement comes from the faction vs. faction vs. faction PvP system. You can be attacked by any member of the opposing two factions as well as your own faction. Likewise you can also attack them as well. This is the open PvP system, but if you think this is kind of unfair, you can choose to duel in a one on one PvP match.
Furthermore, players are free to build their own guild, which really makes the gameplay even more exciting than you can expect. The game also features several systems including marriage, fishing and emotional expression systems.
Graphics and Sound
Well, there really isn't any point discussing the graphics of Metion 2. Given that the game was developed back in 2004, it really doesn't offer the most amazing 3D graphics. Yet, we really think that the simple gameplay won't make it much noticeable. Same can be said about the sounds, but as usual, we are still thankful that the effects are at least not 'fingers-on-the-chalkboard' annoying.
The Final Word
Being honest, we won't term Metin2 as the most awesome must-try FTP around. However, if you are looking for a slight change of theme, Metin2 does offer a good break from the usual. Besides, it really is a worth trying game for those who prefer games with good combat system and exciting PvP. So, for a player willing to overlook the dating graphics and lack of content, Metin2 does offer an engaging experience.