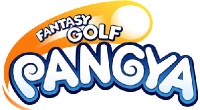 Let's talk about golf, let's talk free to play MMORPG golf, shall we? We all like golf. Some of us like playing it, some of us like watching others play it and some of us simply like it because it's a game of the elites. Then there are some who like the golf because they can't get their hands off their joystick while playing 'Tiger Woods PGA Tour'. But let's face it! You just can't play it all the time. There comes a point where it all gets boring and you really wish it was better than that.
Well, your fantasy is now fulfilled. Ntreev Soft gives a completely new fun to the game of free mmo golf by adding a hint of Fantasy in it. As a result you get Pangya – a Massively Multiplayer Online fantasy golf game. The game is completely free to play with only a few special items to be bought with some real cash. However, it doesn't really allow the rich and filthy players to get an added advantage over the non-paying majority.
Pangya is originally a Korean game. It is published in North America by SG Interactive. It is the company responsible for publishing most of the game developed by Ntreev soft. Pangya, however, remains the most popular one. Let's find out why.
Story
This is exactly what makes Pangya 'fantasy' golf game. The game has a back story and it is not about you being 'Tigerwoods' or his challenger. Pangya is actually a different magical world in a different dimension. Long long time ago, a great shadow overcast the land of Pangya. The peaceful and serene land of Pangya was taken over by its evil force. There were no more singing birds or smiling people. There was no hope for the people of Pangya unless they discovered a mystical Comet.
Now, all they needed was a way to transport that comet without touching it. Otherwise, all the energy would have been released. A magical staff 'Air Knight was created' in order to hit the comet into the dark vortex of evil. A chosen one arrived from the mystical word of 'Ree all Tee'. With his amazing skills he was able to hi t the comet right into the vortex. The land was safe and from that day onwards hitting comets into a hole, also called Pangya, has become a traditional game of Pangya.
Characters
So yeah, it is a fantasy game after all. There is a whimsical back story and there are characters to choose from. Not just any characters. These are cute anime characters with some kind of special trait or power. There are ten characters up till now. Also, there are several caddies and mascots as well. Here is a list of characters you can PANGYA with.
Nuri – A fifteen years old teenager with an interest in action movies and passion for golf. He was invited to the world of Pangya by a fairy named Pippin. He has a good control but not much power.
Hana – Another teenager with a thing for fashion magazine. Although she is too young to display a powerful play, her style is extremely controlled and focused.
Kooh – Although she is young, she is an extremely powerful and mature player and a pirate as well. However, she needs to work on her spin and control.
Arin – She comes from a long line of magicians and can amuse the audience with her magic tricks as well as her excellent playing abilities. She plays Pangya because she loves the game but more than that she loves Max.
Max- He is one of the most brilliant players. He was an excellent tennis player before he crashed on Pangya. He is taking part in the tournament because of Cecilia.
Cecilia – Cecilia is the captain of a battle cruiser called Silvia. Her sense of direction makes her an excellent Pangya player.
Kaz- There are a few things completely strange about this boy. He is the successor of the evil lord and is surrounded by a sad spirit of his lover. He knows black magic and plays extremely well.
Azer – He is one of the more mature players with experience, power and decision making abilities. He is a little bit hot tempered.
Lucia- She is new to Pangya but her popularity as the Pop idol has helped her in her Pangya career as well.
Nell – Nell is unaware of a dark evil past. Perhaps, that is the secret behind her extraordinary talent.
Gameplay
When it comes to gameplay, Pangya is purely golf with a little bit of magic added here and there. As a new player, you will enter the customization screen with sadly a few options. Once you are done with the clothes and stuff, you will start off with a tutorial. Since Pangya is a little bit different than the regular game of golf, we do recommend the tutorial.
What's really great about this game is that it adjusts the difficulty level according to your experience. For instance, new players don't have to select he club. The game does it according to the distance and other factors. Later on, the players will have to choose themselves.
The game uses the three button press mehcnaism. One press starts the swing, second is to set the strength using the slider or power meter and the third one allows you to set the accuracy of your shot. Once you have initiated the swing, a power slider will start moving to and fro the white line. Try hitting it when the slider lines up with the white line and you'll get a Pangya swing. It is kind of a special shot with more accuracy and cool animation.
You can buy cool advance gear and clothing by collecting 'Pangs', the in-game currency. You'll earn pangs by playing and winning. Some of the things you'll buy will actually affect your character's stats and abilities. Otherwise, they will give you a new look at least.
Game's weird story continues through the game in a strange manner. There are a few storyline elements such as love triangles and a search for father stuff which continue through the story mode. This really makes Pangya stand out from the other golf games around. Also, it offers plenty of other game modes including a tournament where 4 to 30 players can compete with each other. You can also choose a Team Tournament to play in a team of six to fifteen players. Other modes include the Last Shuffle mode, ghost mode and Family Mode.
Graphics and Sound
Considering Pangya is a game coming from South Korea, games graphics and sound are pretty impressive. You certainly won't expect anime inspired cute characters on a golf game. Pangya shot animations are really great. The environment is colorful and lively and makes you want to play the game for endless hours.
Sound is great as well. Since it's neither a shooter nor an RPG, there are no gunshots or annoying cries. The background music is catchy and compliments the bright and sunny environment. You can even buy more tracks from the game shop.
Pros and Cons
+Easy to learn controls and techniques
+Navigation is simple
+Characters and caddies to choose from
+Storyline elements included in gameplay
-A few lag issues
-Gameplay is not very challenging
-Too cute for true golfers
The Final Word
Although the game plays exactly like any other golf game, it is its simplicity which makes it stand out. The fantasy element makes it not only different but also captivating and interesting. It can be equally fun game for those who know how to play golf and those who have never even tried. So, if you are looking for a casual lighthearted fun, 'Pangya' is the word for you.