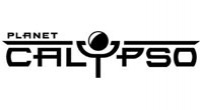 We're about to enter a virtual sci-fi world where cold hard cash is a virtual reality. This colonist FTPMMO offers a massive world which offers free exploration, more than 200 skill types, and the chance to turn a profit earning real money. So, let's take a look at this free-to-play 3D reality game and determine if it's a download, or a dud.
Developed and published by the Swedish company MindArk, Planet Calypso was originally released on January 30th, 2003. Planet Calypso operates under the umbrella of Entropia Universe, which was formerly known as Project Entropia.
Planet Calypso has secured a staggering 950,000 plus users since its 2003 kickoff. On January 27th, 2011 it was announced that SSE Virtual Worlds acquired Planet Calypso as well as First Planet Company (a former subsidiary of MindArk) and its assets Planet Michael and Universal Monsters. First Planet is now SSE Digital Studios. Confused yet?
About The Planet
Planet Calypso is part of the Entropian Universe. As a colonist, your character will set out to help establish a civilization on this raw, uninhabited planet which consists of two continents—Eudoria and Amethera. Planet Calypso is wild, dangerous and complete with vicious creatures as well as an abundance of minerals.
Orbiting above Calypso are two space stations—Club Neverdie and Crystal Palace. Traveling to theses space stations requires the use of teleports, which costs a nominal fee. Prior to 2009, characters were able to access these space stations via spaceships. Unfortunately, as of 2009 all pilot services were disabled.
Big Money
According to Corey Redmond, SEE Virtual Worlds President, Planet Calypso has processed more than $428 million in player-to-player transactions in 2010 alone. In 2004 and 2008 Entropia Universe was added to the Guinness World Records Book for the most expensive virtual world items ever sold. Then in 2009 a virtual space station was sold for an unbelievable $330,000. As if that wasn't impressive enough, the virtual space station sale was outdone by the sale of a virtual resort on Planet Calypso for $635,000 in November of 2010.
Yet another example of virtual product capitalization is a home-schooled senior who raked in a cool $35,000 in 2006 by simply constructing and selling weaponry in Entropia. I must admit that I find the reality of the sale of virtual—imaginary—property a bit ironic. Is this the future of FTPMMO gaming? What is to become of the boundary line between reality and cyber fantasy?
Getting Started
Once you've downloaded the client, it's time to create an account. Keep in mind that user names are case sensitive. Next you'll get to create your avatar. Planet Calypso doesn't offer much in the way of customization choices when you're creating your character. The idea is to pursue other players whose characters specialize in areas such as plastic surgery or cosmetology—among other things.
You will be allowed to choose your avatar's body shape and size, hair and eye color, as well as skin type—but that's it. Your character will start out in a basic orange suit. It's not too terribly attractive… In fact, it's reminiscent of standard issued prison garb. But who's complaining? The orange suits are definitely more appealing than the original camouflage that newbies used to get.
Arriving at Port Atlantis
Once your character is complete, you are taken to the shuttle terminal of Port Atlantis. At this point you'll have the orange suit, some underwear, one pair of shoes, and your inventory. Something to note in regards to your inventory is the more items you obtain, the heavier your load. Heavy loads are naturally cumbersome and will cause your character to move more slowly.
When you step off the shuttle, you will find several information kiosks. The NPCs at the booths will give you a bit of basic knowledge about Planet Calypso. You will then be greeted by the official Planet Calypso guides. These guides are actual people—not NPCs—who will answer any questions you have about gameplay and Planet Calypso itself. Another place where newbies can gain understanding is the Official Guide Building.
While all of these options are nice—even unique—my biggest complaint at this point is the lack of tutorial guidance for new players. Prior to the updates, Planet Calypso's tutorial was very thorough. Now, the tutorial tells you what to do, but not how to do it. While this is great for experienced Calypso gamers, the newbies are simply left wondering and searching for a mentor or guide for help. I would personally prefer walking through a quick, well structured tutorial—though having real people for guides is a nice touch.
Planet Calypso also has a mentor program which allows newbies to obtain wisdom and advice from seasoned colonists. When discussing a mentorship offer, you have the freedom to accept or decline the offer. You have up to 10 percent of the graduation skills level to break the mentorship deal. After that point, you are committed to that mentorship until your character has graduated past disciple status.
Straightforward Gameplay
Gameplay is pretty straightforward. Settle as a colonist, survive, and make a living. Business is done at the outposts, in the cities, and at auction posts which operate as trading hubs for the sale of virtual items. Tools, minerals, and weapons are just a few things that are bought and sold. Planet Calypso offers a vast array of professions from which to choose and pursuing a profession offers your character a chance at a career.
A very valuable substance on Calypso is vibrant sweat. Vibrant sweat may be collected from wildlife; however this is not always an easy feat. This substance is essential in the production of a unique energy matter called Mind Essence which enables players to perform mind force abilities such as self healing and teleporting. While collecting vibrant sweat is free, it may be bought and sold and is a very common source of income for colonists.
The UI is very well organized and easy to navigate. For instance, the items in your inventory container are automatically categorized by type. The "skills panel" allows you to see your character's current points as well as skill ranking.
PED Meet The USD
The currency of Planet Calypso is called PED. PED is used throughout the game with a fixed exchange rate of 10:1 from PED to USD. The Planet Calypso banking system allows you to deposit US Dollars into your game account for use as PEDs. You may also withdraw PED from your game account and place it into your bank account as USD.
So, while Planet Calypso is technically a free-to-play, it's obvious that you will end up spending your hard earned cash at some point. On the flip side, there is always the possibility of turning a profit. Planet Calypso has been referred to as a scam and a "well disguised casino." Gamers have cited the addictive qualities of Planet Calypso saying that many gamers have admitted to spending more than a reasonable amount of money while playing.
The Final Word
Planet Calypso can definitely provide hours upon hours of entertainment. However, this MMO requires patience and commitment as the learning curve is quite steep. The open ended gameplay is wonderful but has the potential to leave some gamers feeling lost at times. Planet Calypso offers significant depth that many MMOs lack. While the depth in gameplay is awesome, the unfortunate truth is that most activities require payment—and if you really want to get anything out of it, you'll have to shell out the dough. In other words, this free-to-play is more or less a pay-to-play MMO.
The folks at SEE Virtual World and See Digital Studios say they are working together to deliver "new, cutting edge content for 2011 and beyond." This game has unlimited potential because, really, the possibilities are endless. Top it all off with amazing Crytek engine graphics and you'll find yourself infinitely immersed in this sci-fi fantasy. Until next time, game on!