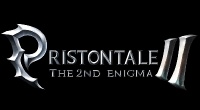 Priston Tale 2: The Second Enigma is here and it is a free to play fantasy MMORPG for Windows PCs. The game is a free download and play which is supported by Windows XP, Windows Vista and Windows 7. This latest version of the Priston Tale is definitely what you have been waiting for.
Getting Started
This is also a game with the typical MMO style. You have to register online, then download and install the game. Once you do this, you are ready to begin experiencing the best of MMO games.
Storyline
Priston is a continent which is under siege by the evil god Midranda. Only the second enigma can stop the rage of Midranda. Your mission is to find the second enigma and defeat Midranda to save Priston with the help of other players around the world.
During your journey across the vast and mysterious continent of Priston in search of the second enigma there will be challenges. You will come across three unique races of playable characters, learn new skills and explore new item systems. You will also receive extensive guild and party support during your quest. There is a lot of fun and excitement in Priston tale 2 which is completely engrossing, but there is a small catch. The game has micro transactions which come later in the game, and these have to be paid for.
Honestly speaking, most players may not want to accept it, but paying for micro transactions is worth it! That's because the game has so much of graphic enhancements and thrill that paying the little money is definitely a minor issue. The graphics are clear and the music has its own effect on the player. It is ideal for the storyline and makes you feel the world of Priston. Besides, the game is absolutely free to download.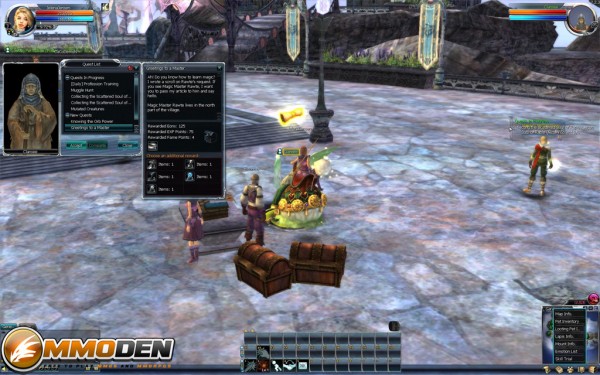 Playing The Game
The combo battle system has such amazing skills players experience that you cannot afford to miss the action. What's more? The skills can be mixed together to play really good action moves. For instance the exotic mounts where you can get on the shoulders and then ride the trolls. You can also explore these moves with player versus player weekly competitions. There is no other battle experience like the Priston Tale 2.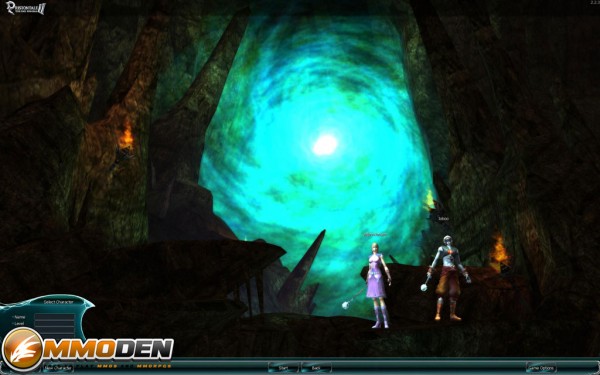 The Main Characters
There are three main characters in the game and these are the Morion, Tempskron and the Sophetio.
• The Morion Tribe: These are inhabitants of the northwestern fraction of Priston. These people are gentle and devote their lives to praising the Pritos. They have heightened mental abilities which they use for magical powers. These abilities also improve their skills in battle and this is why they also train knights.
• The Tempskron Tribe: The people of this tribe are named after the two gods they hail as their creators. These gods are Tempritos and Skronipe. The tribe members occupy the southern area of Priston and are physically empowered with strength and skills in warfare.
• The Sophetio Tribe: These people were created by Midranda and are descendants of the demons. Their purpose of creation was mastery of alchemy. To Midranda's dismay, these people evolved and escaped beyond the reach of Midranda and formed their own cult in the western region of Priston. They mastered the dark powers and pursued their interests in nature. Midranda tried to eliminate the Sophetio race but they have still survived and improved over time. They have a unique culture rich in magic, dark powers and ability to overcome physical weaknesses.
All these characters are really awesome. The looks are just too good and this is what MMO always ensures. The graphics makes playing the game a unique and completely exciting experience.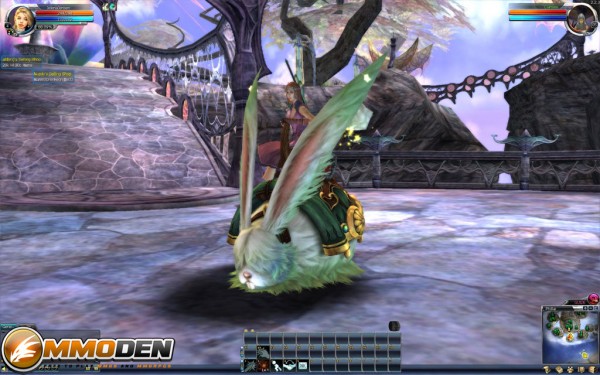 Playable Classes
There are five playable classes in the game and each one is simply a perfect action figure. So you need to make the right choice, which is quite difficult because all characters are good enough.
• Warrior Class: These are melee combat characters which have powerful defensive capabilities and extremely destructive attack skills. They have high hit points and this makes them capable of facing the toughest opponents in the game.
• Knight Class: These are truly what knights should be. They are strong, capable and fearsome characters. They sacrifice and sustain damages in order to achieve more defenses and this makes them the ideal character for a combat.
• Huntress Class: This is the only character with the best skills in ranged damage. They are however quite defenseless when it comes to melee attacks because they have less defenses as compared to warriors and knights. Of course they have very commendable bow and javelin skills.
• Priestess Class: There had to be magic to complete the game and this is what the priestess does. This class can heal and use spells to fight against the evil forces. They are not the ideal melee characters and sustain damages very easily.
• Magician Class: They have the most devastating magic and ideal to defend you against the forces of evil. However they are very weak as melee characters and have the least hit points. This is one of the disappointing aspects of Priston Tale 2. The magician could have been much more ideal if only it was not as vulnerable. On the other hand, maybe this is necessary for the other classes in the game.
In the game there is a quest giver who tells you what you are expected to do. You follow the orders and slaughter giant bunnies, wolves, pixies, hunchbacks and armadillos. As you complete quests new quests come your way, and the grinding continues. As you progress in levels your skills get better as quests become tougher and more challenging.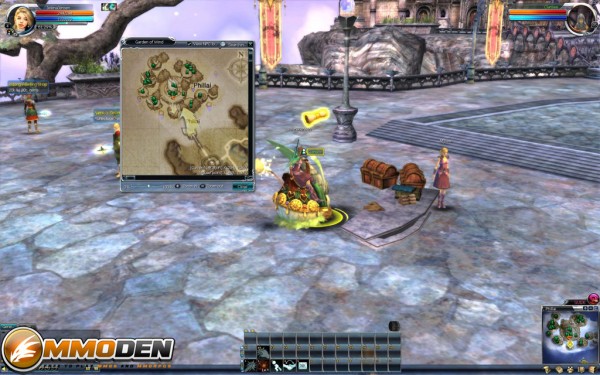 Updated Features
The updated feature in Priston Tale 2 is the "Damned Burial Ground" which is a previously undiscovered region. This is where the game is set up. Here there are fearsome monsters to battle and items with mystical powers to discover. These are cursed grounds which are dark with evil. There are souls of fallen soldiers and demons lingering here waiting for you to wander in. There are many exciting new quests to take and complete.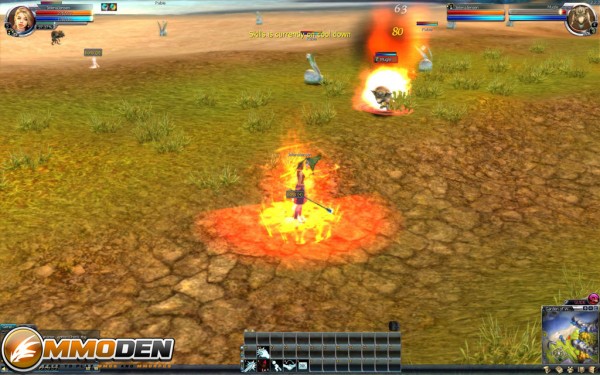 The Final Word
Awesome! Amazing! With many positives for those who are looking for something new in the realm of MMORPGs. Some small glitches are there, but do not hinder the experience. There isn't a ton of new things to be found in the experience with Priston Tale 2, but there are enough things to draw you in and keep you busy with the game play. It would be great to see a larger population, but the loyal player base are very helpful when help is needed, which is a great plus.
Videos