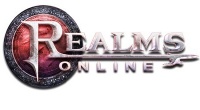 Realm vs. Realm always sounds fascinating to us, but to our disappointment, no MMO, especially a free to play, has ever been able to capture the true essence of it. However, there was one exception, Regnum Online. US audiences may not be that aware of the game, as this free mmorpg was only available for some European countries including Spain and Germany.
The game was originally developed by NGD studios, one of the few game development studios from Argentina. As the designers and publishers, GameSamba, decided to launch an enhanced version of the game for the US region, the name was changed to Realms Online. However, the game carries the typical fancy MMORPG spirit, and plays a lot like Dark Age of Camelot. You will find it extremely unique in many senses, especially for a free MMORPG.
Gameplay
The gameplay is largely role-playing. However, the realm vs. realm scenarios bring a lot of unique excitement to this game; you won't miss the classic elements of retro RPGs. The game starts off with a choice of realms and races. There are three races and three realms to choose from. One very interesting thing is that each realm has a completely different terrain and atmosphere. However, the sad thing is that you are only able to explore your own. This limits a player to a one-third portion of the game world unless you decide to sign up for two more accounts.
The game also offers three base classes which can be customized. Character customization is pretty strong in this game. If anyone of you has played Ragnum Online before, you might have been disappointed in this area. Yet, this time it is a clear upgrade with a lot of customization options. A lot of customization, however, comes from the game's unique skill system. This system allows the players to alter their skills during the game. This means you can tweak your skills according to your task at hand.
Although the game starts off without a back story, each realm has its own story and mythology. Yet, it doesn't really have anything to do with the overall gameplay. The game's progression system is pretty simple. You will gain rewards and experience points as you progress. You can use these points to enhance your character's skills and abilities.
The games quests system is good but if you are really fond of solo questing, you might not enjoy it as much. This is because the game has a heavy focus on multiplayer aspect of MMOs. Therefore, the player versus player mode is the strongest part of the game. The three way faction-war makes it even better as you can never tell who is going to side with whom during a battle.
Choosing the Side
Probably the most exciting part of the game is its three way faction war. As the game begins, the players are given a choice between three realms. The player can belong to one of the following realms.
Alsuis – Alsuis is the homeland for Dwarves, Nordos and Utgghars. It is a cold, snowy and mountainous realm.
Ignis – Ignis is where exiled Dark Elves and Esquelios live. It is a barren wasteland boiling with volcanoes and molten lava.
Syrtis – This is where Elves, Alturians and Half-elves live. It is a lush, green forested realm.
Classes
There are three base classes in this game, all of them typical of an MMORPG. However, later in the game, players are given a choice of two specializations: one with strong defense and the one with a powerful attack. Base classes are as follows;
Warrior – Warriors are melee experts with a very high defense. They can do a good amount of damage. They can further specialize into Knights and Barbarians.
Archer – Archers are known for their agility and their long range attacks. They lack defensive skills. They can specialize into Marksmen and Hunters.
Mage – This is the expert casting class. They can do the most damage in this game, and they also get damaged easily. They can further specialize in to Warlocks or Conjuerers.
PvP Excitement
Realms online starts in a PvE setting, but PvP is the heart and soul of this game. You will find a triangular world map where forts and castles of different factions are located on various spots. Each faction protects its forts and castles. You can attack these structures belonging to other realm and a bloody war will soon start. There is apparently no limit on how many players from each realm can participate, and that's where it gets seriously exciting. If your realm wins, the castle will be conquered and you will be showered by rewards.
The fun doesn't end here; you can further invade into enemy's territory from this point. If your realm manages to capture the sacred gem, the successful players are granted one wish. The wish stays true for a certain period of time (two weeks in most cases).
Spending Money
Like every free to play, Realms Online also has a store where you can buy many exclusive items for real money. However, there is one thing really worth appreciating about this game. The game doesn't let Mr. Ritchie Rich take unfair advantage over other skillful players. Items you can buy from the shop are for cosmetic purpose only. They will just enhance your looks instead of your skills and attributes.
Graphics Sound and Control
Realms Online is a 3D game, and it is an upgraded version of a previous game, but many will not understand why the games graphics are toned down to a lower level. Those who appreciate what the developer is trying to accomplish with the lower graphics will appreciate the fact that the graphics are still crisp and the animations are smooth. If a user takes the time to understand the purpose behind the graphics, they will understand that they play a major part in the games overall goal. Which is to provide an entertaining and enjoyable PvP and RvR gameplay experience. Something that is very difficult to do with the highest end graphics, especially on the large scale that Realms Online uses.
Sounds completely complement the graphics and provide a great backdrop when running around or in battle. A little more variety could do the game some good, but what is there is well done.
The controls are simple WASD and work pretty smoothly. There is no point and click enhancement in the upgraded version, although it was highly expected. Anyhow, if you are used to playing classics, you won't find it a problem.
+ PvP mode is one of the best you can find in a free to play
+ Gameplay is pretty easy to grasp, even without a detailed tutorial
+A 3-way Realm War
+premium players don't get unfair advantage
-Character graphics can turn some players off
-It is possible for higher level players to gank up the lower levels
-Weak single player aspect, but getting better
The Final Word
Although the game is pretty similar to Dark Age of Camelot, it is very different from the typical free to play MMORPGs we have been playing lately. The classic touch is undoubtedly interesting for retro players, but the best part is Realm vs. Realm combat. If multiplayer combat is what attracts you in an MMO, then this is definitely a game you must be playing right now.