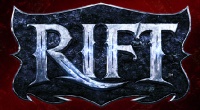 We have seen many self-proclaimed WoW replacements in the past few years but lucky 2011 brought forth a challenger that seems to be a tough contender, and now has gone free to play. Carrying all the elements of a classic RPG, Rift is a game which pays equal attention to the modern day requirements and veteran gamers' expectations. Now that the game has added free to play there is really zero reasons for any player not to take a look at Rift and see what the hype is all about.
Rift is brought to us by developers and publishers Trion Worlds, the award winning company from the US. The name might not ring many bells in MMO enthusiast's ears but let us tell you that the company was formed by the people who have previously worked on popular titles such as EverQuest and WoW itself. The very first thing that makes Rift seem promising is its HD quality graphics. Of course, this isn't the very first time we are seeing an MMO with this feature. So, what else is so extra ordinary about this free MMORPG? Let's find out!
A little Background
Since this is a game developed with an effort stand out as the next big thing , the developers started with the most basic formula – find a good back story and merge the storyline into the gameplay. Rift revolves around the story of Telara, the only world created entirely out of sourcestones. This makes it the most prosperous and diverse of all the lands. Seems like some gods didn't like the idea of a prosperous world, and unleashed elemental torments in Telara. Now heroes must rise and fight against the dark powers and for this they will have to learn from their past.
Faction, Races and Classes
One thing most lovable about Rift is its variety and diversity of content. The game does not offer a choice of factions but classes and races as well. The game has two factions the Guardians and the Defiants. The fun part is that almost every race has a unique and interesting lore to it.
Each faction has three races and each race further divides into four main classes. These classes and subclasses that further evolve into several souls. Soul is a unique feature indeed. This system allows you to choose the right kind of hero for every situation. Hence, if character progression and evolution is what you need to see, Rift is really the one setting new standards.
Main Classes
Warrior– The warrior can branch out and either become a tanking type character or a major damage dealer. They have unmatchable physical abilities. Warrior classes are Champion, Reaver, Paladin, Warlord, Paragon, Riftblade, Void Knight, and Beastmaster.
Cleric – Cleric is usually seen as a healing class, but in Rift they can also be a tank or a DPS. They use magic to heal their allies as well as to deal great damage to their enemies. The Cleric classes are Purifier, Inquisitor, Sentinel, Justicar, Shaman, Warden, Druid, and Cabalist.
Rogue – These are agile fighters with sharp blades and active mind. They wear light armor to maintain their speed and this makes them a little weaker in defense. The rogue classes are Nightblade, Ranger, Blade Dancer, Assassin, Riftstalker, Marksman, Saboteur, and Bard.
Mage – Mage uses energies and spells to destroy and devastate their enemies. They can do great damage from a long distance but are vulnerable to more damage during close combats. The mage classes are Elementalist, Warlock, Pyromancer, Stormcaller, Archon, Necromancer and Dominator.
General Gameplay
On the very starting note, the gameplay of Rift implies that this is a game meant for veteran players only. Probably the developers had in their mind all those layers who are now sick and bored of WoW. While the basic gameplay elements are all very typical of the genre, playing the game requires a slightly higher set of skills than most noobs would have.
Variety from the Start
The game starts with the usual character customization screen and this is where you will actually realize the true quality of what you are about to experience next. Not only the character details are extra ordinary, the variety of content is really mesmerizing. Almost each class and race has its own set of customizations. Later on, you will be amazed at the variety and content in every single aspect of the game, ranging from maps to weapons. Yes, the game currently has around 1200 0 weapons, including common and rare ones.
Character Progression
The overall character progression in rift depends on the soul system. Each player gets to choose three souls in the beginning. Each soul has a versatile soul tree. You earn soul points at every level and that is what you use to advance on their soul skills an abilities. This opens numerous progression opportunities or each player but beware, you might also end with a jack of all and master of none.
Rifts and Quests
Questing is pretty exciting in Rift. There are several rifts around Telara. These rifts will open up and give you some kind of quest to complete. The very first quest, for instance, is to kill x number of goblins and it is quite fun. Later on, these rifts will create events which require all the player s on a particular server to take part in. these events will rain an army of enemies upon you and this is where it becomes impossible to play solo.
PvP
As for the PVP, Rift offer both instanced and open world raids. Different warfronts keep unlocking throughout the levels. Until level fifty, there are four war fronts. Among these are the usual 'capture the flag' types and a few unique ones. Although the game defines the rifts as their cornerstone of entertainment, the PvP somehow manages to be more exciting. Maybe it's because of the exciting warfronts or because the game is just well made in every aspect.
Free to Play
Rift follow the suite of many other subscription model games and started out without even a free trial, but after a few months and with the ever growing popularity of F2P, that seemed to really gain steam in 2011, Rift broke down and added a free trial. That has since been overhauled and Rift Lite has been born, giving players an unlimited amount of time to play the game, but limiting their progress in many other ways. Including a level cap of 20 for free to play players, chat and trade restrictions, zone limits, novice crafting ability cap, item limitations, and a few others that still allow players to enjoy the game, but if you truly want the full experience then you are going to want to upgrade to a subscription.
Graphics and Sound
Rift is truly a treat to the eyes. As we have mentioned earlier, the game is very first HD quality MMO around. The game really has set standards for upcoming WoW wannabees. The effort of graphics team is also quite eminent in character customization and the smallest details in the world of Telra. The environment is full of details which is a lacking component in most of the MMOs be it a pay to play or a free to play.
As for the sounds, Trion seems to be a company which really invests on their games' audio. Almost every map has its own theme which sounds pretty original. Sound effects truly compliment the gameplay and make up for a very essential part of the overall experience.
The Final Word
Of all the MMOs reviewed so far, Rift, although not completely an FTP, seems pretty promising. The reason of course can be its crisp and futuristic graphics and its variety of content. However, a lot of credit also goes to the way the developers have managed to make the usual MMORPG components look fresh and exciting. The gameplay is not only engaging, it makes you want bid your usual MMO a farewell and commit to Rift for the coming decade.
Don't forget to subscribe to our YouTube channel!