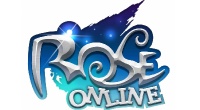 Rose Online, a free MMORPG on the Warp Portal, has been around for quite some time, and has quite a bit of history that goes with the game. Left for dead when the original publisher and developer went bankrupt. The game seemed in limbo, but still managed to survive with a highly loyal fanbase, and a playerbase that was just not willing to give up on the game. Rose Online boasts a complex and intriguing storyline that sets the background for the game and gives players a bit of understanding that surrounds how the game world was shaped.
While the game does have a serious background, getting into and playing Rose is rather simplistic. Players are able to log in and create their first visitor in only a few minutes. With the games class choices not coming until a player hits level 10. Once there a player will have 4 classes to choose from, that will eventually lead to an additional job advancement later on. With each choice comes an all new set of skills and gear options.
Some of the major features that players will see in Rose Online include dungeon crawling, player vs player and clan vs clan battles, the ability to create new items and customize them as the player sees fit, and many many more that players have come accustom to seeing from many of the free MMORPGs on the market today. While the game does boast many of the features that players know and love, there are still a few features that the games developers have seemingly overlooked. The nice part about the home that Rose Online has found recently with Warp Portal, is that the game is constantly being updated and in game events are a regular occurrence.
See more about Rose Online in our full Video review below…