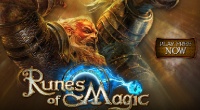 Runes of Magic is a free to play 3D MMORPG developed by Runewaker Entertainment and published by Frogster Interactive. Released on March 19, 2009, the game is now in its third chapter. It's second chapter, Chapter II – The Elven Prophecy was launched on 15 September 2009 and introduced a second race, Elves, to the game. ROM's most recent expansion, The Elder Kingdoms, which is the third chapter of the game, released to the public on August 11, 2010. The game has always been free to play, but the game is supported through a virtual currency cash shop.
Looking at the Obvious
To look at Runes of Magic from an MMORPG perspective, it is all but impossible not to draw comparisons with World of Warcraft. There are many who refer to the game as somewhat of a clone of the title, but there are certainly differences that make the game appealing (besides the fact that it is free of play), and many consider these differences as a boon, and feel they make the game superior. For example, it is possible to gain proficiency in all of the game's different crafting abilities, whereas WoW allows only two professions outside of the basic cooking, fishing, and first aid, even though at higher levels one does need to narrow their choices.
Another big difference with Runes of Magic is the ability to combine classes. While there are only two races in the game, humans and elves, there are a total of eight classes on offer. Where this game really differs from other MMORPGs is that players can combine two different classes into one toon, allowing them to create one of twenty eight different options.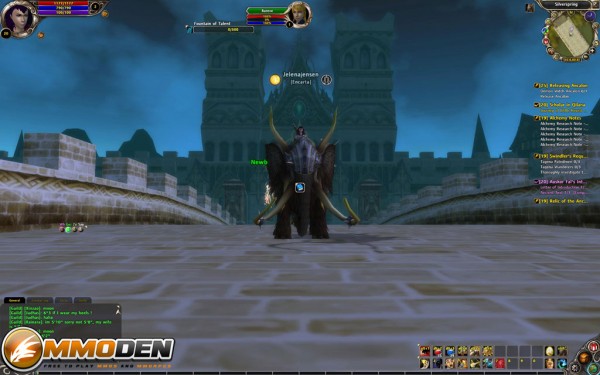 Character Creation
The eight classes in the game each have various abilities, and the race of a character will determine which options are playable. There are six choices per race, as elves cannot choose to be a Knight or Priest, while humans cannot select to be a Warden or Druid.
Warriors are the arms masters of the game. They can use all melee weapons as well as all armor types, with the exception of plate. They are very high damage dealers and can use a variety of attacks to help evoke fear in their opponents, making them equally suited as tanks..
Knights are the most armored of all of the classes in the game and are the only toons that can wear plate armor. They are incredibly effective as DPS dealers and have shield abilities that make them well suited as main tanks.
The Scout is a ranged DPS dealer that uses a bow and arrow to fight. They can evade and delay in close combat until a tank can help them get back into range, while their heavy ranged attacks often make solo melee combat unnecessary.
Rogues are the game's stealth option. They can poison and bleed the enemy and can make use of ranged weapons, and their speed and agility makes them an excellent addition to any party.
Druids are able to perform spells that can make them incredibly effective as damage dealers or as healers. They build Nature's Power over the course of combat, and when released, it makes their spells incredibly effective.
Priests are the biggest healers in the game. With the ability to resurrect, add stats and HP, and even defend their comrades, the priest is incredibly crucial to a good party composition. They can use shields and even deal damage, but their primary role is certainly as healer.
Mages are spell damage dealers. They can help subdue enemies and can increase the strength or defense of the entire party. They can also cast AoE, or area of effect, damage, lowering the health of many enemies at once.
The last class is the Warden. This class is able to wear chain armor and use the most weapons in the game. They also have a variety of caster abilities. The warden is also able to summon in-combat companions that can off tank enemies to make combat easier.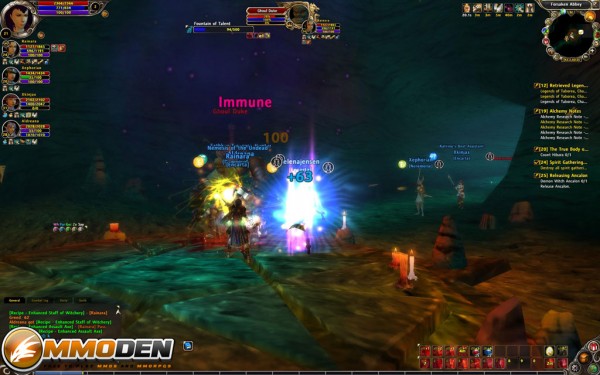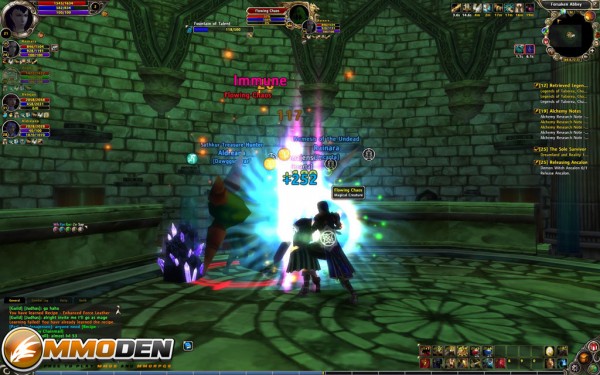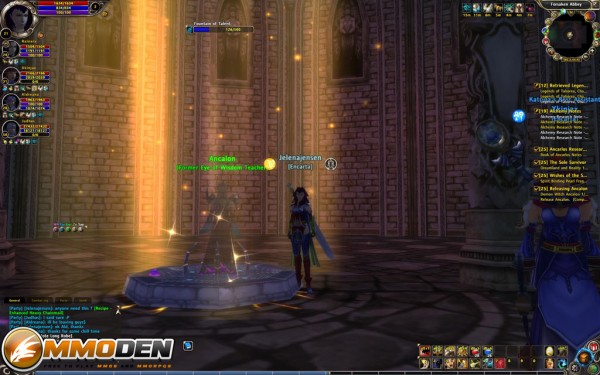 Gameplay
Gameplay in Runes of Magic is fairly straightforward. The leveling system is similar to other MMORPG offerings and can be done solo or with friends. There are both PvE (player versus environment) and PvP (player versus player) options, and many players find that they level fastest with the help of a good guild. Guilds are also able to own property that can boost their collective stats or give other benefits, and can participate in siege combat. As of July 2010, there is also an in-game marriage feature that allows two players to commit to one another in exchange for in-game bonuses.
There are dungeons in the game that vary in level requirement, size, and difficulty. There are six player instances as well as 12 player raids to choose from. There are also large PvP dungeons that offer an open world design. Under Varanas, the game's main city, players will also find a large 120 player dungeon. There are enough dungeon options to ensure that everyone can play, regardless of level or of guild affiliation, which makes the game as playable for those who enjoy it in their free time as those who constantly grind and consider themselves hardcore raiders.
Rune of Magic has a crafting and item creation system that is quite simply amazing! Use of the item crafting system exists to allow players to take common items combine them with other items to create very powerful creations. These items can have a multitude of bonuses added to them, and through the plus system even hidden statistics and attributes can be unlocked for even more POWER!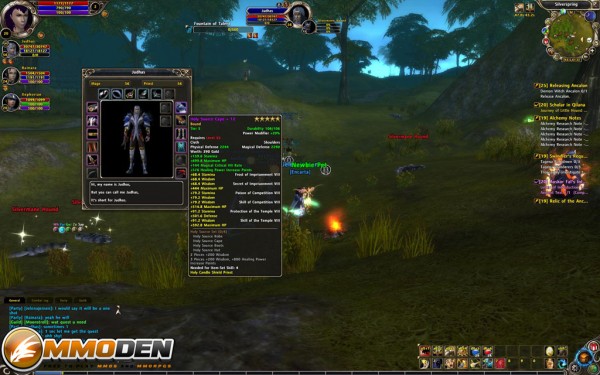 Summary
Being Free To Play makes ROM that much better, living in the FTP MMO realm the game offers both free and paying players tons of content, and regular updates to that content. While Runes of Magic looks and feels a lot like WoW, it is certainly something different. There are some great elements to this game, both visually and in gameplay, and while it is a free to play game, it feels and acts much like one of the top games in the genre. For players looking to experience the best of the MMORPG world without committing a monthly fee, Runes of Magic is certainly a great way to do so.
Don't forget to subscribe to our YouTube channel!