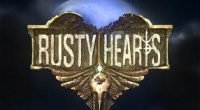 The appeal of character–based action games is undying. Combining it with the excitement and possibilities offered by Free MMO amplifies the fun to the next level. However, we don't see many games like these. Probably it is because the amount of hard work and effort required in every single aspect of such games. Yet, Stairway Games dared to go that path anyway. So they developed 'Rusty Hearts'.
Rusty Hearts is a free-to-play side-scrolling MMO brought to us by the Perfect World Entertainment . Perfect World has established itself as company which does not need any introduction. It has published many other games including Ether Saga, Jade Dynasty and Battle of Immortals. Rusty Hearts, however, is quite different from previous games. The game offers exciting cooperative dungeons and competitive combat. While it follows character based gameplay, nowhere will you find any RPG element lacking.
httpvh://www.youtube.com/watch?v=yCUtX60DrT0
The Storyline
It was really exhilarating to know that this game does not follow an old rusty fantasy world story. In fact, the story writers need praise for coming up with something unique. The story is about Kingdom of Rumania and its capital Bramunez, a city which was devastated by the black plague. Despite sealing themselves within Curtis Castle, the Royal family died from the plague leaving the place haunted and forbidden. 300 years after the incident the Hermetic Association of the golden Seal has decided to raid the castle in search of Vlad the Vampire. Another group called the 'Specialists' joins in.
Choose your Hero
As we mentioned, this is a character based action oriented game. So, it shuns some of the typical RPG nonsense such as class and races and sub-classes jumble. The game simply offers four playable characters to choose from.
Frantz – Frantz is a gloomy vampire. Trapped between monstrosity and humanity, Frantz does not drink blood. However, with his sword and axe, he can be deadly against any evil. He is an excellent melee fighter.
Tude – Tude is half werewolf and like Frantz he is an excellent melee fighter. The only difference is that he uses his gauntlet and claw as his major weapons. Tude was sealed inside the castle along with Vlad.
Angela– Angela is a witch apprentice and a hybrid character with command over combat and magic. Angela has a good range and perfect combos. She uses an auxiliary magic sword and a long-distance offensive truncheon.
Natasha – Natasha is the character which was not available just yet. Natasha is essentially a gunner specializing in long ranged attacks.
The Gameplay
From installing the game to choosing the character, everything seems so great about this game. However, our very first disappointment came with lack of customization options. Yes, it is not very necessary in every single MMO, but it is at least for a game with just four characters to play. So, as you start off in the game, you'll see several clones around. This sometimes frustrates a player even before they start enjoying the game.
However, once you start playing, there are many things which will make up for what it lacks. The first appreciable thing is that the game is strongly-story driven. This is something we like because it gives a reason to all the grinding we have to do in the game.
Dungeon Instances
It's true, the game demands a lot of grinding. There is a lot of dungeon crawling. The best part, as we see it, is the revival of old school brawling. It is instanced and at most four players can play together at a time. Each stage is hardly five minutes long. So, even if there is too much grinding, you won't get bored or irritated.
Quests
While many quests are the typical kill x number of x ones, there are many unique and storyline quests as well. For instance, some quest requires a player to go back a level and earn certain number of points or a specific rank. This pretty much explains the game's progression system as well. One thing that restricts the gameplay is requirement of stamina in order to enjoy certain things.
Combat
Combat is very exciting and engaging in this game. What we like is the different set of combos and weapons for each character. Initially, it is a bit difficult to grasp those combos but it won't take too many hours to master them. The best part is that you get style points for pulling out longer and stylish combos.
Crafting
Then there is crafting. Oh yes! It is a MMORPG remember? So, if you are a little tired of everything else you can have your character do something productive rather than destructive. You will have to collect certain items and give them to the respective NPCs. They will craft unique items for you. Finally, you can get your character a new costume or a useful potion.
The PvP
There are several PvP options to cater the PvP enthusiasts. You can indulge in a solo or team battle. The very first option is the typical death match. If you have had enough of that, you can try the survival or tag team mode as well. There is also a VIP match in which you actually have to kill to win. One thing that needs to be improved is the balance between different characters. Due to unique strengths and weaknesses, one character might appear unfairly dominant during a battle.
Controls, Graphics, and Sounds
There are many areas where developers probably tried to experiment a little. Controls are among one of those areas. While you use the simple arrow keys to move around this side-scroller, the keys for rest of the controls can get confusing at times. However, one can assume that these controls were assigned to make the combat easier. They certainly do, but for rest of the game you might want to consider using a controller.
In terms of graphics, Rusty Hearts offer a treat for the eyes. The side-scrolling gameplay in 3D environment is something we see very rarely nowadays. The characters are all well-made. We only wish they could spend some time offering customization options.
Sounds are equally well-done for the game. Sound effects are appropriate and subtle as there are no gunshots and blasts to ruin your auditory sensors. Following the dark medieval and a bit vampirish theme, the score is based on gothic music.
Pros:
+ Beautiful graphics and concept art
+ Runs without technical problems and lags
+ Merges action based combat with RPG elements
+ Story-driven quests and gameplay
+ Housing and crafting system
Cons:
– The character choices make it gender locked
– Grinding gets boring at times
– Less customization options
The Final Word
Rusty Hearts definitely brings a lot of new things to the table. While the hardcore RPG fans have enough old-school factor to enjoy about this game, those who are now bored of RPGs can enjoy the action oriented character based gameplay as well. In short, the game really targets a huge gamer-base and has plenty to offer.