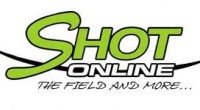 Shot Online a Golfing Simulation MMO from Games Campus and OnNet Entertainment. The game brings all the interactivity of an MMORPG even though it is only a traditional PC golf game, so mix in a few quests here and there with your golf game. It doesn't require any subscription fee and is free to download. This means that every FTP MMO fan should try it out at least once. The Shot Online team also carries out an international competition every year with game items, game cash and real cash as prizes. The game items would otherwise need to be bought from the item store with in game currency, and we all know those cost really real world money!
Features: a quick overview
Golf requires focus, endurance and total dedication to the game at hand. Shot Online also asks the same of its players but in a virtual, MMO environment. The game successfully reproduces all the real experiences of golf thanks to its full and rich 3D graphics.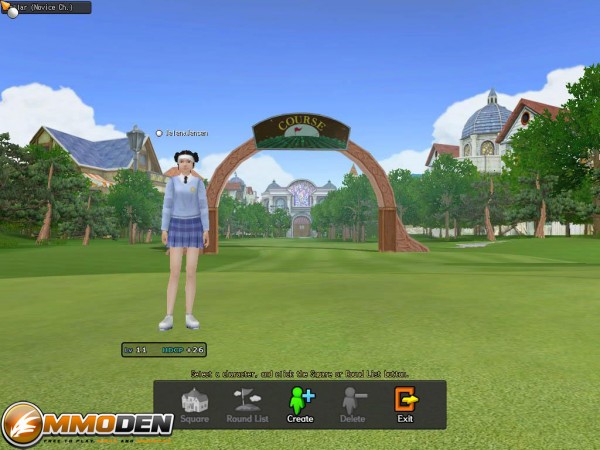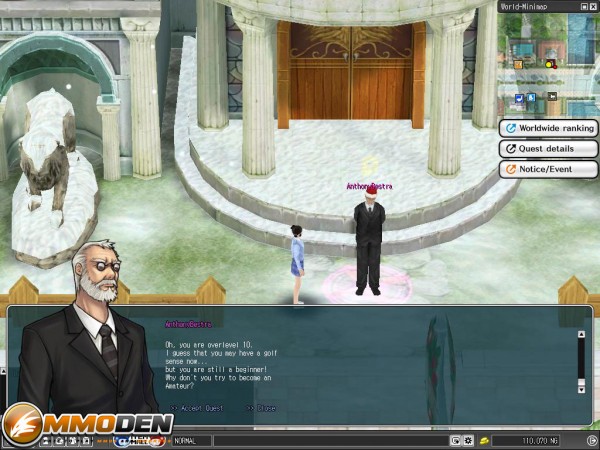 The Golfing Experience
Even though players were skeptical at the kind of experiences that golf could provide in an MMO, Shot Online has managed to accurately reproduce an intense role-playing experience. The online community interaction greatly enhances the player experience. Also, the characters are nicely developed with great enhancements and leveling options for each character. Another great thing about Shot Online is that connoisseurs and followers of golf games will find little tidbits of information and game plays that they will be able to recognize from some of the greatest golf games in history. It offers some realistic items drawn from the illustrious history of golf.
Players can practice everyday to increase their skills and proficiency. Also, competing against players with different skills can help advance the player's own character abilities. The physics of golf has also been accurately replicated in this MMO. Once the ball is hit, it pretty much acts according to the real world ball and course dynamics. This accuracy was achieved by using motion capture technology. The creators of the game contacted a PGA golfer to help recreate the feel of the real golfing actions such as the swing, putt and chip shot.
Over all, the game creation has been well executed, and watching the game play from the gallery feels like you are watching an actual game of golf. The sportscast feeling is augmented by the numerous camera angles and the overall professional presentation of the game. Shot Online has been created to play and look as real as possible.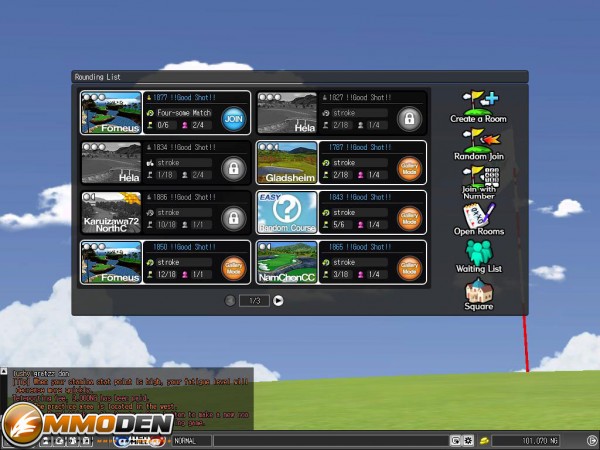 MMO and Golf: An Intelligent Combo?
As far as the games' MMO capabilities are concerned, the game doesn't quite deliver the full experience. Shot Online kind of reminded us of the Mario Golf games where the characters keep gaining levels by performing better.
But with Shot Online, we found it extremely strange that the characters kept gaining levels no matter how badly they performed. It seems like the game has been designed to take pity on the player and send them a level up even after multiple bogeys.
Overall, the game isn't bad for beginners even if it does give them a false sense of self esteem! Shot online is a free MMO and also has an optional item shop.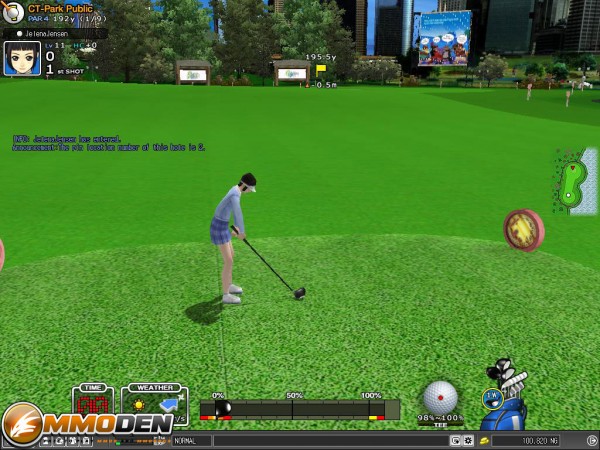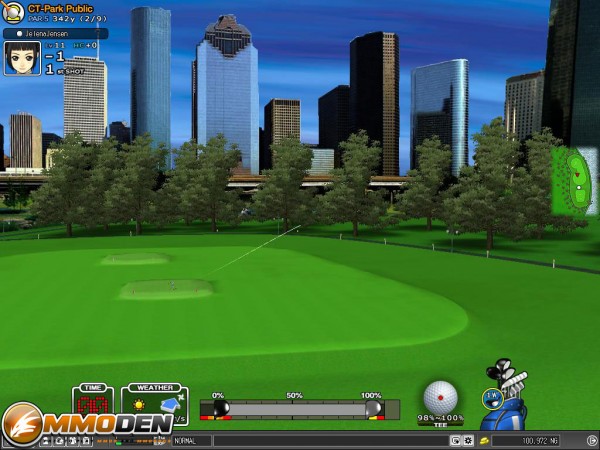 Gameplay
Ok, so the game play is decent enough but the controller support is very disappointing. And by no means can we compare it to the spectacular Tiger Woods PGA Tour. On the game screen you will see the three-step meter which was a staple of all golf related MMOs a couple of years back. Click once to power the meter, a second click stops the meter at the required power level and the third click fixes in your choice. Don't expect any caddy tips while you are driving down the fairway greens.
The more players there are playing together, the more experience will be rewarded to each player and up to three players can hit the links together at any given time. Playing in groups also makes the game more exciting. When multiple players choose to enter a game, it usually sets up a challenge for all of them to achieve; it could be anything golf related such as all players coming at Par on the same hole. Winners get a random prize.
Another nice touch to the game interface is the ability to explore off course and meet other players while shopping for clothes and gear for your character. Shot Online also features guilds for players. Join these and win prizes for the whole guild. Better playing performances benefit the guild on the whole. And once a player becomes all powerful and reaches the highest ranks, he/she can have the power to choose who can join or create their own guilds and who has to leave your particular guild because their performance is hampering everyone else's reputation.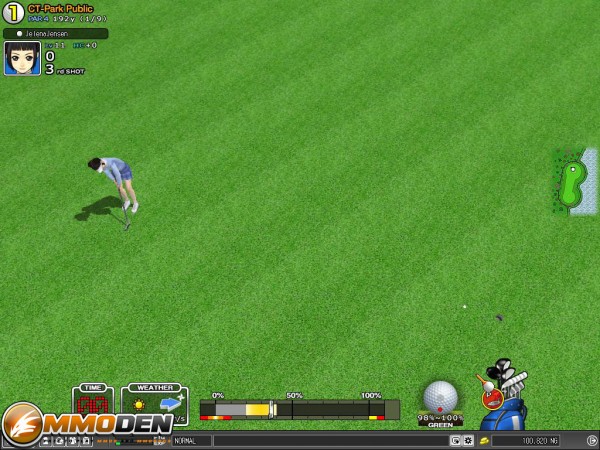 Game Graphics
By now you must have figured out that the graphics of Shot Online are pretty good. For a free game that is!
The character models look quite primitive in design and function and the green scenery leaves a lot to be desired. The trees, grass and shrubs on the golf green look very awkward, like they are from 1995! But this means that nearly every MMORPG fan will be able to run it on their systems, whatever their systems specs. The recommended settings are 256 MB of RAM and a 1 GHz processor. As far as the audio is concerned, the run-of-the-mill golf sounds are present, players will be able to hear all the regular swishes and hits. A nice, peaceful melody plays in the background.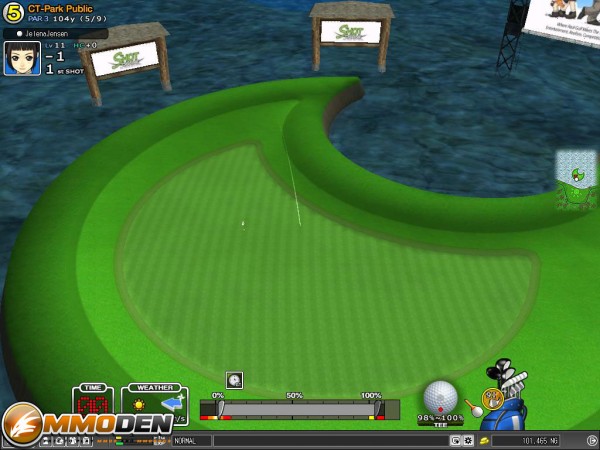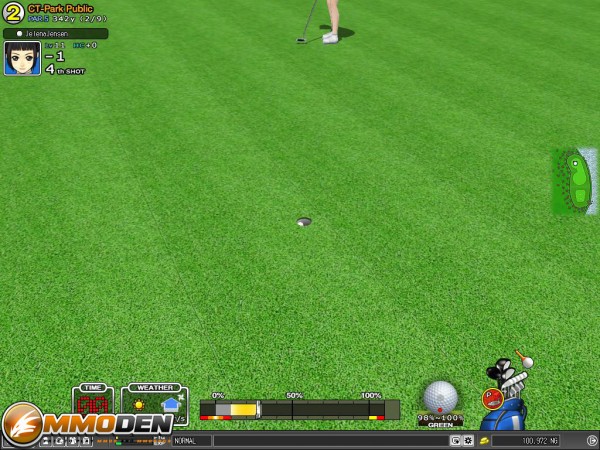 The Verdict
Shot Online has developed a very loyal fan following and caters to a very close and snug community of players. There are plenty of tournaments, contests and events to keep you occupied and playing for hours. Although we really haven't been able to take more than 2 hours of Shot Online at a time. The game play isn't over the top exciting unless you are die-hard golf fanatic, and has quite a steep learning curve. Controls can seem a bit clunky at times. If you are looking for a decent golf game with anime style graphics, give this a shot, if you want something a bit more realistic, then there are other games on the market that may fit what you are looking for a bit better.
Videos