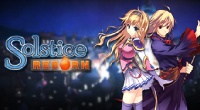 Remember the Secret of Solstice. It was a game released back in 2008 and within a short period of time became a cult classic. Despite the lack luster graphics, we loved it for its amazing anime inspired characters, intriguing storyline and exciting gameplay. Now the game returns with its sequel, http://www.mmoden.com/links/games/solsticereborn.php.
Developed by the same company DNG Entertainment and published by Outspark, Solstice Reborn adds a lot of new spices to the already awesome gameplay and features of it successor. It still maintains the 2D sprites on a 3D background style. And it is still a free to play MMORPG. While the enhanced graphics tell the difference between the old and new, the real difference lies in the gameplay.
A Solid Storyline
One thing that makes Solstice Reborn more interesting for some players is an interesting storyline working behind the gameplay. And quite frankly, it goes pretty much like a fairy tale and that is why the fantasy element seems a little more dominant in this game as compared to other fantasy MMORPGs. So, it goes like this; Once upon a time a kind and fair king was gifted with Solstice Sphere for his kindness and good deeds. The sphere was the key to ultimate power and wealth. To restore peace on the land, the king later married the daughter of his arch rival, the evil king of course. Both the lands were united under one flag and after sometime the queen gave birth to twins. Quite naturally indeed, one was good and one was evil.
The good one, Adeline was always appreciated for her kindness, while the evil Marian was always overshadowed by her sister. This gave birth to jealousy which turned into rage when the Solstice sphere was passed on to Adeline on her 18th birthday. Marian summoned an army of monsters from the dimensional drift and destroyed the sphere. However, another sphere exist in the parallel world and the fight continues for it.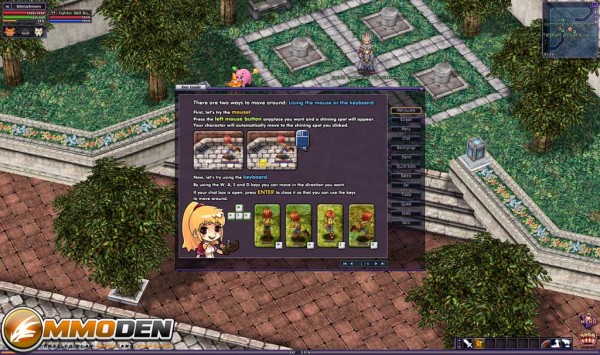 How About Some Gameplay
The gameplay of Solstice Reborn carries all the RPG elements you can think of, plus a lot of extras. The interface is the same point and click, which reminds a lot of Ragnarok online. You can do as much quests as you want seeking help from cute looking NPCs. The nature of quests is almost the same as in any other MMORPG, and don't we always love it!
As the game progresses, players can change their jobs and learn new skills accordingly. Experience earned through quests also depends on the level of the player. Some quests in the game can help players in getting extremely adorable pets. You can also buy these pets from the merchants around the town. These pets really add fun to the overall gameplay as some of them can also be used as mounts.
Another very interesting feature in the game is its own marketplace. This marketplace is completely user control. Thanks to an active and friendly community, you will be able to find amazing deals out there.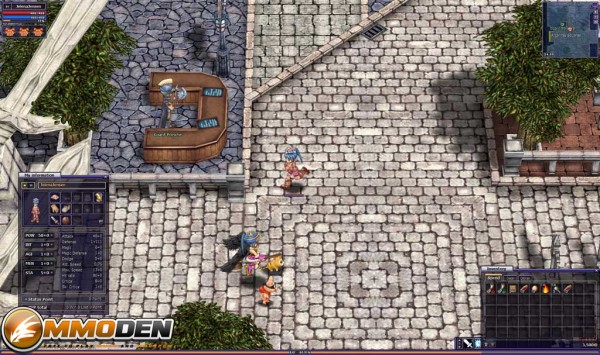 Have Some Class
The sequel continues with the same classes plus a few new ones. Your character's skills, weapons and other attributes greatly depend on the class you choose.
Xenian-This is what you start with. Since it's the kingdom of Xen, you are born a Xenian. Later at level 16, you can choose your path by choosing a specialized class.
Fighter-If you love a lot of grinding, fighter is the right class for you. They have unmatchable fighting skills with strong melee attack and solid defense. However, you might light the ability to learn other skills. Fighter can later become knights, warriors and warlords at level 66, 96 and 131 respectively.
Magician-If you prefer keeping a distance from your enemies, magicians are the best choice they use spells rather than weapon and can deal considerable damage from a great distance. However, they lack attack and defense skills in close combats. Magicians can further progress to become mages, wizards and arc-mages at level 66, 96 and 131 respectively.
Rogue-Agility and Speed are their deadliest weapons. With this speed they are able to deliver powerful attack but they are not as good at defense as the fighters. Rouges can further change classes to Felon, Assassins and Shadow.
Archer-Extremely proficient with bow and arrow, archers are the best choice for long range attacks. However, don't expect them to do great in melee combats. Archers can become a Scouter at level 66, Sagittarius at level 96 and ArcherLord at level 131.
Acolyte-They are the healers in Solstice reborn. They can help others as well as themselves with their healing abilities and melee skills. This is a supportive class. You can later evolve into Clergy, priest and bishop.
Predictor-They use the power of clubs as well as magic to kill their enemies and protect their alleys. Predictors can become Clerics, SelLords and SaintGuardians eventually.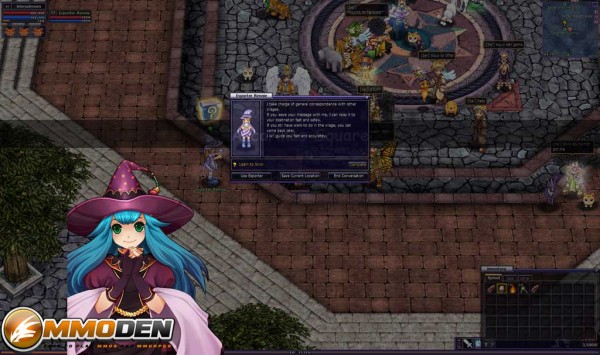 What was Really Reborn?
After playing Solstice Reborn for a while, you will learn that the game is more of an update rather than a sequel. That is why players are given the opportunity to transfer their characters to the new game. You can rename the character for a new start. Moreover, the new game features a Reborn reward box for migrating players. This box will contain rewards such as gears to start up in the new Xen. A few more features worth talking about include:
• The graphics have been enhanced and a lot of new maps and quests were added.
• Cute fantasy pets can be used for quests now.
• A whole new line up of items you can buy and loot.
• A new auction system and enhanced housing system.
• Enhanced PvP experience.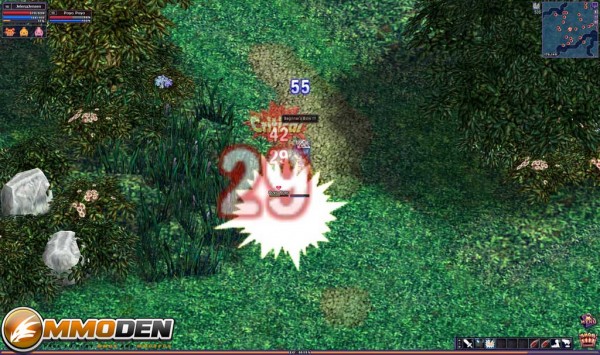 Graphics and Sound
This is one area where the updates are really showing. As we mentioned, the UI is still the 2D spirits over 3d background, the quality is greatly improved. The already cute characters now look even more lovable. So, if you were annoyed by the prequel's graphics, you'd be very pleased by the sequel.
The developers have done a good job in this department as well. The soundtrack is great, original and catchy to say the least.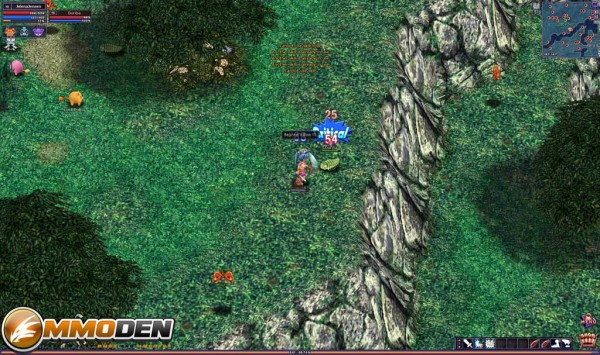 The Final Word
If you used to be a fan of Secret of Solstice, and there were a lot of you who were, you will definitely love this game. However, if you haven't played the first one, you must play the second one for a complete MMORPG experience. In short, we recommend this game for everyone who is interested in a classic fantasy RPG, and of course, a solid free to play MMORPG experience.