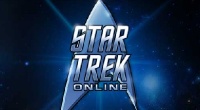 Star Trek Online is another game which has made its way to the free to play MMORPG market in 2012. The game was actually released in as a p2p February 2010 but announced that it would change to the free to play model in September 2011. Now, it may not be new news but it is definitely a good one for many reasons.
First of all, the game is not developed by any mass-producing small development company in Asia. It is the official MMORPG, and part of the original Star Trek franchise. The game was developed by Cryptic Studios, a California based subsidiary recently purchased by Perfect World Entertainment. The studio is the mind behind Champions Online and the City of Heroes. What makes STO even better is that it is published by Atari.
Now, the lineage definitely makes the game sound impressive, it is the actual game which has made thousands of fans go completely crazy for it. Let's take a deeper look into what waits aboard your starship.
Story and Background
The game is set in 2409 when the Federation and Klingon are once again at war. The Klingons, under the rule of Chancellor J'mpok is attacking other races in order to expand their empire. Cardassians are attacking the Deep Space 9 while the Borges are destroying the Vega Colony. Now, the Federation has to take action in order to protect their territory and reclaim peace in the Empire.
Factions and Races
The game would have been much more interesting with more factions to play. Unfortunately, we currently only have two; Federation and Klingon. Every player has to start with the Federation but after level 6, you have the choice to joining the Klingon. Each faction has its own set of races as follows.
The Federation
Andorian- Andorian are blue skinned species from Andoria. They have silver hair and two antennas. There trait is acute sense.
Bajoran- Bajoran is the spiritual and religious race. Their distinguishing traits are creative and spiritual.
Benzile- These are blue colored species with strong defense. Their distinguished traits are Natural Armor and Natural Immunity.
Betazoid- It is an honest race with telepathic abilities. Their traits are empathetic and Telepathic.
Bolian – These are blue colored humanoids with strange and corrosive physiology. They are distinguished by their Corrosive blood trait.
Human – While they are not strong like other races, they are resilient and can adapt to a variety of climates. Their defining traits are leadership and teamwork.
Saurian – Saurian resemble reptiles. They are highly intelligent species. Their traits are Circulatory redundancy and Acute sense.
Vulcan – Vulcans have very strong logical abilities. They are warriors by nature but now lead a very ethical system. Their traits are logical and Physical strength.
Klingon
Gorn- Gorn is a cold-blooded reptile species with rubbery skin and extreme strength. Howver, they are not as agile or fast as some of the other races. The required traits for this race are Cold-blooded, Reptile strength and Resilient.
Klingon- Klingon is warrior species leading the faction. They are respected and fear across the galaxy. Their traits are Honorable and Warrior.
Nausicaan- They are bad tempered, ill mannered and aggressive species with a unique forehead. Their distinguished traits are Pirate and Physical strength.
Orion- The females of this race are known for their alluring beauty while males are muscular but bald. Their defining traits are Seductive and Strength for female and male respectively.
Gameplay
Being a p2p originally, STO definitely brings a lot exciting things to the table. It is a part of the original franchise and features breathtaking graphics. However, the game play is not much different from what we are used to see in an average MMORPG.
The quality of this game becomes apparent in the character customization in the beginning. With only one faction and a few races to choose, you can still do a lot of customization to the character. This is something that has earned Cryptic Studios a lot of praises already. Each race has one or two required traits and you can choose the rest of them. The traits actually do effect how you play on the ground but not much on the starship.
Also, there are different kinds of ship classes for each faction. The federation has Escort, Cruiser and Science Vessel while the Klingons have the Raptor, Cruiser and Bird of Prey. There is only a minor difference between both gameplay and that is mainly because of varying traits. Initially, the Klingon emphasized on PvP only gameplay. Later, PvE was also added.
Every player starts off as a captain of his own starship belonging to the federation. Later on you can play as a Klingon. Each race has its own map called Sector Space. Sector space is a part of the large game world. There are many random and scripted missions. While some are simply outclass, some fail to impress that much.
You can do these different kind of missions to enjoy the PvE aspect of the game. You can simulate the crew on board your ship by assigning Bridge officers. BOs also have unique abilities that can help in case of ground and space combat. The foundry allows the players to create their own PvE missions and that is why PvE remains the most enjoyable aspect of STO. There are three main archetypes for BOs; technical, engineer and scientific.
PvP is also as exciting as the PvE with different scenarios and match styles to choose from. You can go from Federation vs Federation to Federation vs. Klingon. You can join a fleet of other players to enjoy the best of MMO experience.
The free-to-play gameplay is fun but the true excitement can only come from a lot of premium stuff in the store. You can unlock more races and traits, trade items and do a lot more to get an edge over other players.
Pros and Cons
Based on the actual series and part of the original franchise
+In depth character creation
+Interesting space ships and races
+Ship and ground based gameplay
-Only two factions
-Gameplay gets repetitive
-Nothing out of the ordinary in terms of gameplay and features
Graphics and Sound
The developers have done a wonderful job on both graphics and sounds of the game. The 3D visuals are really one the best we have seen but there are few areas where designers' attention is needed. For instance, the interface is very cluttered and messy. There are several bugs showing up from time to time.
The Final Word
Star Trek is online is definitely a game for true and loyal Star Trek fans, yet, it will also cater well to those who are not much crazy about the series in general. Although there are some clear disappointments, it is still better than a lot of free to plays online.