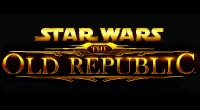 Star Wars The Old Republic arrive in December of 2011, while recent months have heard company executives hint at a free to play migration in the future, all indications were that it wouldn't happen any time soon. So when the announcement came that there would be an unlimited free trial on July 10th, it was quite shocking, and yet anti-climatic all at the same time. The game had seen record numbers at launch and servers could not be added quickly enough. The lusty love affair between gamers and SWTOR quickly waned though. The massive exodus over the months of players from the games servers was great for those of us who support the free to play business model and know the benefits. It seems that while the games producer and developer made a valiant effort at a subscription title. SWTOR seems destined to follow in the footsteps of any MMORPG not named World of Warcraft into the realm of free to play.
Unlimited free trials are always a bit of a misnomer though, as the word unlimited only refers to the fact that players can play endlessly if they so choose, but there are certainly other limits that will hinder a player from experiencing the full breadth of the games universe. Players can only play up till level 15, chat is severely limited (mostly to prevent gold farmers and spammers), travel through the universe is limited, there will be no sending of mail, players cannot use the Galactic Trade Network, Crew Skills can only be ranked to around 40, and no Legacy XP can be earned.
Even with the restrictions, Star Wars the Old Republic has become a highly polished and enjoyable game. The cut scenes are spectacular, the voice acting is superb, graphically the game looks gorgeous, gameplay is smooth and simple to pick up, and the soundtrack will make anyone who has even a slight Star Wars fan inside of them recall fondest memory of anything Star Wars prior to the game. The game has had its share of issues. Bioware and Electronic Arts have been quick to listen to fans, then make adjustments and corrections. Updates flow to the game servers with incredible frequency.
So overall there really isn't much to dislike about the game as a player, let's just hope the full migration to FTP happens in the future, SWTOR may want to hold only to all those servers they are moving people away from if they do make the move.