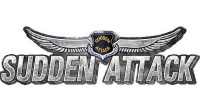 Free to play MMOs in the first person shooter genre seems to be getting a major surge in numbers in the past several years. If you take some time and do your history, you will find that Sudden Attack is the spark that started this wild fire. The game dates back to 2004, sadly the graphics of the game show this, but don't fret, Sudden Attack has many other qualities that will allow someone to push past the graphics and see the true gem that lies beneath the rough exterior.
We will take a look at all of these aspects and see if Sudden Attack is a game that you should add to your machine or not. So let's strap on our boots and jump into the action.
Characters and Gear and Learning the Ropes
Getting started is as easy as 1 2 3, pretty much literally. First you will choose a server, then a channel, then your character name. There you have it. You have created your character. Sure this sounds basic, but this is pretty much normal for all FPS games, so if you play any others this will not surprise you. If you don't you may be looking for a bit more, but trust me, this is one place these games do not need to over complicate things. Later on as you earn certain ranks you will have different skins available to you to use as you play in actual matches, but we will get into that in a second.
Before you even start look look at changing your gear the game will throw you into the training grounds and you will learn the ropes of moving around, changing weapons, shooting, etc. Nothing out of the ordinary here either, except for the games firing range. This is a tool that I truly wish that more free to play FPS MMOs had. This gives you a great opportunity to shoot at not only stationary targets but also moving ones. It allows you to dial in exactly how you want your mouse sensitivity to be set and get some practice with any weapon from the games armory. A highly recommended and welcome feature for all players to take advantage of for sure.
Once you have completed your training and had some fun on the firing range heading over to your inventory and the shop is recommended. You will have several different starter weapons and be able to take a look at the games shop and see all the other weapons that are available for you to rent by the day, 7 days or monthly. Additionally there are items here, as mentioned before, that only become available once you reach a certain rank, so leveling up will be key to unlocking new stuff.
Overall the selection is not the biggest, but it is a solid list of items in the four different weapon types, primary, secondary, melee, and equipment. Over the years the game has added to this list, so this list can be expected to grow as time goes on.
Missions, Modes, and Maps
One strong feature of the game is the games Missions, these give players an opportunity to earn more exp and currency by completing certain tasks while playing the game. There are several different missions that can be picked up at once, ranging from being the top killer in a single match, to killing X number of players in a certain game mode, etc. This is just one more carrot on a stick that will drive a player to complete, but the rewards are very much worth the effort in this case. Plus if one plans to play the game regularly, it doesn't hurt to have a mission or two be completed for something you were going to be doing anyways.
As for the Modes and the Maps, the variety here is excellent. This wasn't always the case, but the game has stepped up their game when it comes to this feature. With seven different gameplay Modes, and a few different seasonal modes there is quite a bit of variety here that will allow the player to pick and choose what types of games they enjoy participating in. Each game mode has certain maps associated with it, and the map designs are well thought out and provide the mix of elements that players love to see from FPS maps.
Achievements and Ranks
Leveling up is at the heart of any game, First Person Shooters are no different. The leveling is just a bit different as a player earns typical military ranks as the progress. Sudden Attack has over 50 different ranks that can be attained, which may seem like a lot, but it does make for a nice progression curve that gives a player the feeling that they are constantly progressing. As we mentioned before, progression is important as it unlocks different features for the player and opens up more of the game as well.
Though the ranks a player also has an opportunity to earn different achievements. These do not actually provide any gameplay advantage, but they are essentially the same as earning a medal for completing certain tasks. These are broken up into several different categories and each category then has achievement progression as the player completes the steps along the way they will earn the achievement. While it may not directly relate to a players gameplay, these are fun to accomplish none-the-less and provide an additional feeling of accomplishment.
Graphics and Sounds
It has already been mentioned that the graphics can seem dating, with that said, this does lend itself to a much large group of players being able to play the game. The playerbase does not in any way reflect a loss of players due to the graphics. Quite the opposite in fact. The game has a very large playerbase and since Nexon took the game over, that only seems to be growing. With other games seemingly plagued with hackers, Sudden Attack does not have this same problem, at least not in any games we played. I digress, the graphics may have some years on them, but they are still done well enough that the game is fun and entertaining.
From an audio standpoint the game does a good job of covering the basics. Sound effects are on time and well done, and the games background music fills in when it is suppose to and is a unique score.
The Final Word
While some gamers will shy away from Sudden Attack due to the older graphics, we highly recommend that if you enjoy tactical free to play FPS MMOs that you do not do so. The game has many solid features and gameplay aspects that make up for the more dated graphics. With one of the largest playerbases of any game in the genre, so many gameplay modes, and maps. The game has just about everything that a player can want. Sure it has a few deficiencies, but if you are looking for a solid shooter that is fun and allows you to find other players to shoot up easily. Give Sudden Attack a chance, you may just thank us.